Lessons from a DSC Veteran!
Before I joined DSC I lifted on my own at the gym at work.
It wasn't fancy, it wasn't updated and it wasn't motivating. It was enough for me to get by with. And while there were periods of strength gains, I wasn't really in great shape.
I would do your typical warm up on the elliptical and then do the customary body part workouts of chest/triceps, back and biceps and never a leg day. I started running longer distances when I turned 30, but I was often hampered by achilles injuries. It was easy to skip a workout, which turned into skipping a couple workouts and so on.
I started training at DSC in 2008 (yes, 8 years!!).
I guess you can say that if I've been a member since a month after the gym opened, that I've had good experiences.
When I first walked into DSC I had no idea what a kettlebell was, what a TGU was, etc. I quickly learned all about them and now even know a little bit about metric weights!
At DSC we are fortunate to have trainers who are knowledgeable and attentive.
It's important to me at this point in my life to have trainers who monitor form and movements to ensure I'm doing them correctly and so I'm less likely to injure myself.
I receive that at DSC.
I've also developed strong friendships and had some healthy competition with other members.
Since I started training at DSC I have significantly increased my strength.
That has changed in some ways over the past eight years. I'm not as lean as I was a few years ago and that is something I need to work on (and then there's ice cream). But, I am in pretty decent shape for my age and I still look forward to hitting the gym.
I've also had my share of injuries over the years. At one point I was dealing with a stress fracture in my lower back as well as some disc issues. The trainers at DSC always work to find modifications for me to ensure I get the most out of my workouts while not making my injury worse.
I've benefited from being a regular at DSC in many other ways.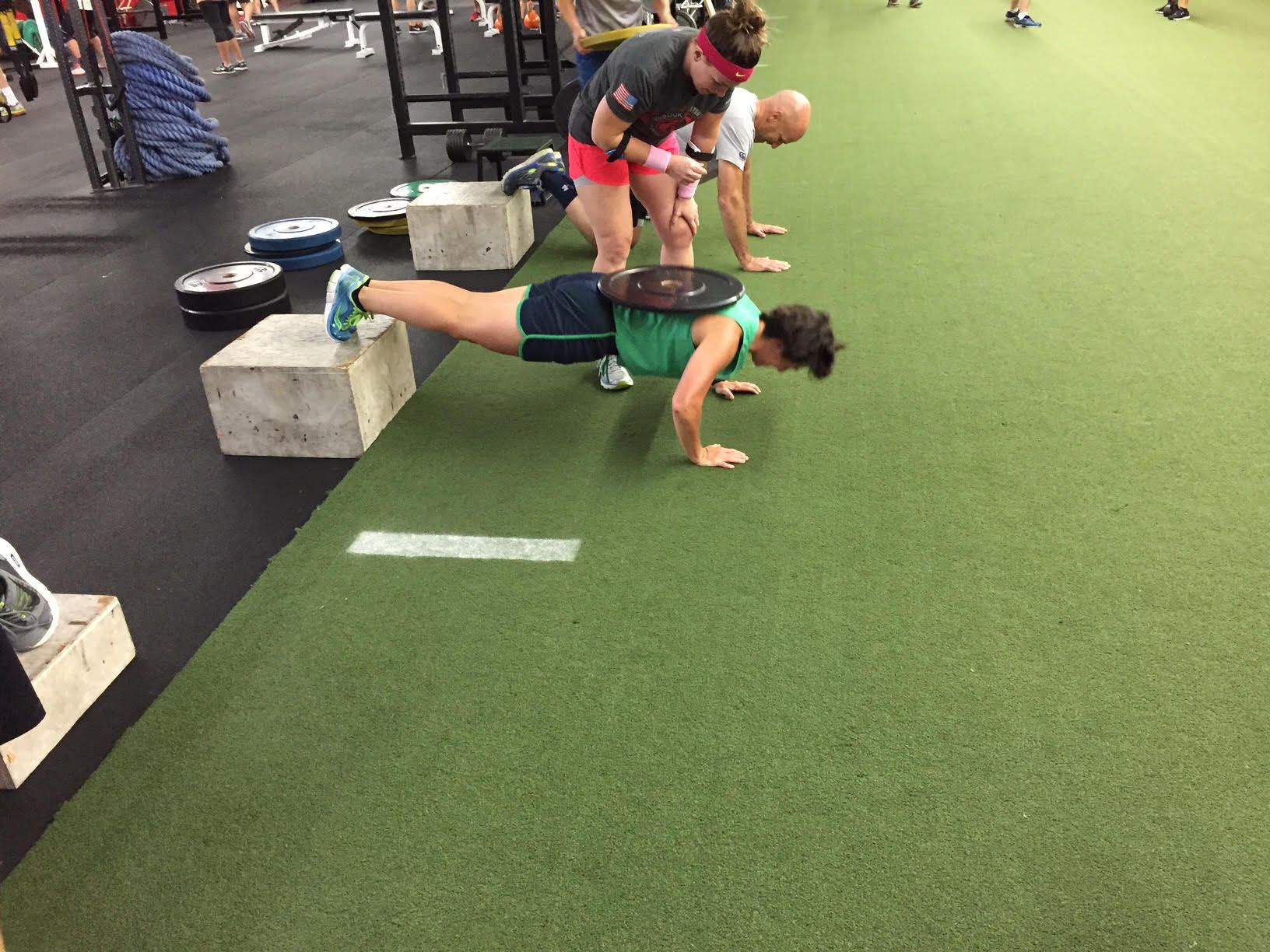 I've increased bone density and my blood pressure is so low that the nurse who takes it usually remarks that I must be a runner or train a lot. It's also a good stress release and having the options of several times to go to the gym has been great with some work schedule changes I've had over the years.
My favorite things about DSC:
The variety of workouts
Knowledgeable trainers
Dedicated trainers
Open minded owner
Structure
Modifications for injuries
The other members
Location
The willingness to expand into nutrition (as this is something I need to work on).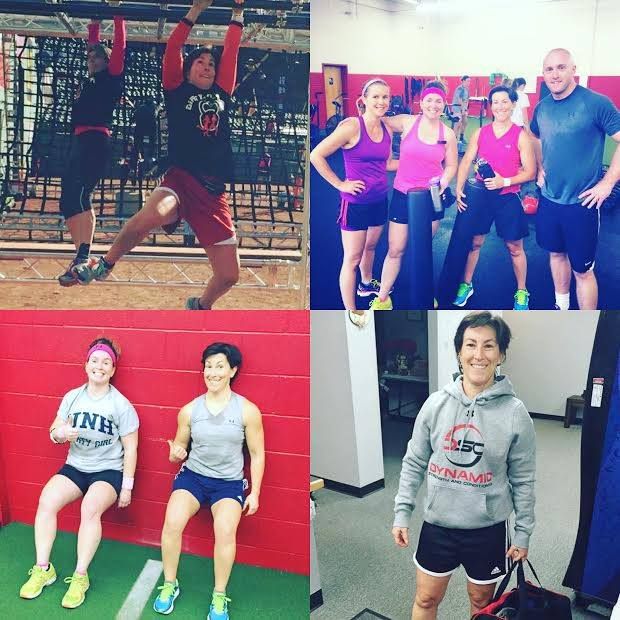 I'm always talking about DSC and trying to get new people to give it a shot.
Some are under the impression DSC is a CrossFit gym. I've spent eight years telling people "it isn't CrossFit and we don't do WOD's or Kipping."
Instead, I tell people that DSC is functional strength training and there's no reason to be intimidated because everyone has a first day. The trainers and other members are always encouraging new members.
I would tell new members to go at their own pace and stay in their own comfort zone. Don't try to impress anyone. Get the form nailed down and then bump up your weights. And hydrate!
And something I've learned over the years: you're not going to feel great every time you walk into the gym.
Some days you'll be tired, sick, injured or just a little bit off. On those days, don't go crazy. You're there so have a good workout, but don't over do it and injure yourself. Be smart.
You don't have to light the world on fire every day. But, on the days you do feel really good - go for it.
Take advantage of those days to make gains.
Lastly, people bring up the cost of DSC. There's a reason that DSC costs more than $10/month and doesn't serve pizza on Tuesdays. What is your health worth?
- Kerry