Before joining DSC I went through periods of not working out at all or doing very little. When I would try and workout it usually consisted of running for 20 minutes on the treadmill and maybe doing a few sit-ups. I never stuck with it for long because I found it extremely boring and not at all motivating.
I was afraid to join DSC at first because I didn't think I would be able to do it. I thought that I was too out of shape to be able to keep up with the people that had been there for awhile. I knew that I would be faced with things that were beyond my comfort zone and that I had never done before, and that scared me.
I was extremely nervous walking into my first workout at DSC. I was meeting a friend who had started 2 months before and had been begging me to come try it. As soon as I was introduced to the trainers and started with the warmup, I felt at ease. They were so welcoming and the energy level was so high you couldn't help but get excited. The workout was tough but fun, I made it through the whole class and couldn't believe how much I actually liked doing it. I had never enjoyed working out like that in the past. I was hooked!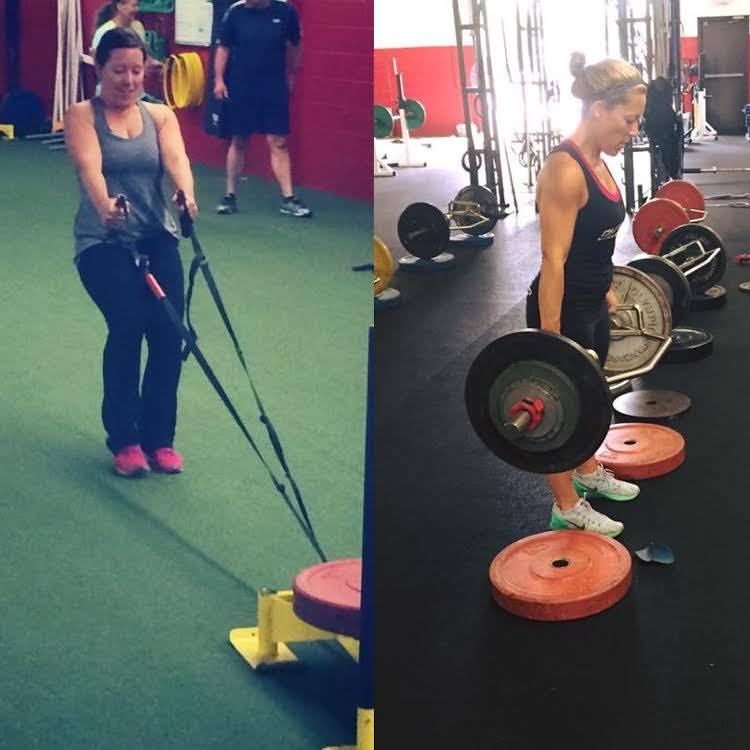 I have been at DSC for little over a year now, and have never felt better. I have lost over 30lbs and have gotten so much stronger. I am doing things I never thought I would be able to do. The trainers are always right there to help push you to that next level that you may or may not have thought you could get to. My strength, power, agility and stamina have all improved and it has carried over to activities outside the gym as well. I am in the best shape that I have ever been in thanks to DSC!
Anyone that asks me about my gym or how I like it there, the answer is always the same..... It's awesome!! I would tell people to just come try a class and you will see what everyone is talking about. It is for all ages and people of all abilities regardless of experience. The trainers and members make everyone feel welcome and part of the DSC family! It really is the best gym around!!