I have already lost 20 pounds!
First, I want to thank all the trainer's for all of your help.
I can't stress how happy and impressed I have been with the workouts and I never thought I would feel so good in such a short time!
The past couple years my workouts consisted of a 5 minute walk on the treadmill to warm-up then one day per week I would do 3 sets of 4 different exercises for chest, another day the same numbers for back (12 sets total) and a third day bi's and tri's.
Unfortunately I put off legs and maybe hit them once a month. I thought running was enough of a leg workout.
About 2 years ago I started having problems with my knees.
Running tailed off and weight went on and everything spiraled down hill.
This past January I weighed in at 220, the heaviest I had ever been.
I think my biggest fear was not knowing how to go about getting back in shape without being able to run. I did a lot of walking but it just didn't work the same.
I needed to control my weight and found myself not being able to walk up a flight of stairs without being out of breath.
Not to mention the pain in my knees!
At work, a friend would always talk about how great her workouts were at DSC and kept after me to join but my only fear was of the unknown.
Finally she convinced me to join and I am glad she kept after me!
I wanted to get back in shape. The first workout was extremely hard but the thing I appreciated most was the attention of the trainers correcting form and their encouragement.
I have already lost 20 pounds and my knees feel great! I also feel so much better cardiovascular wise!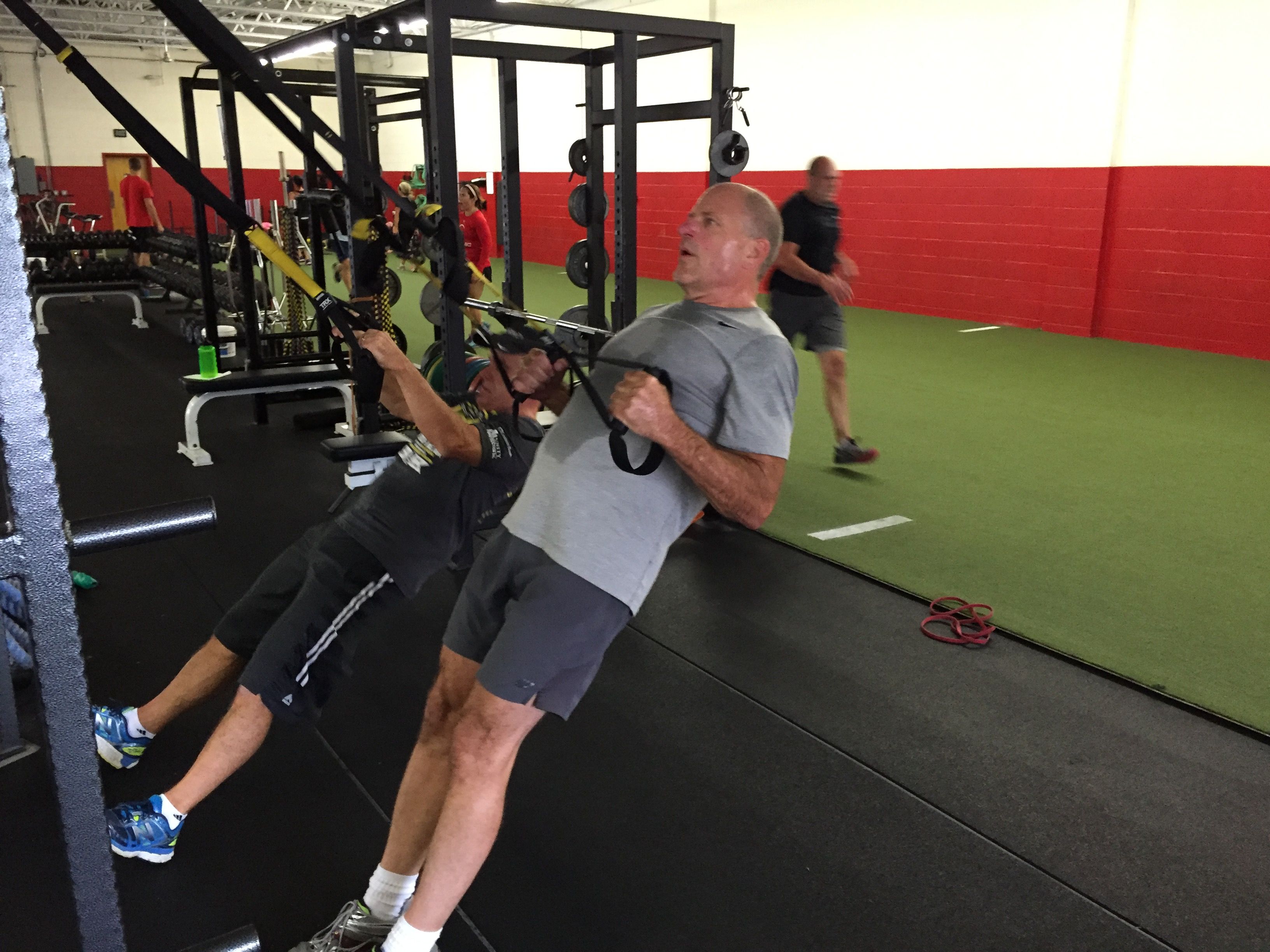 If you are thinking of joining DSC, take a line from nike and "just do it!" but also stick with it!
It took about 3 weeks to start seeing results but the results come fast after that.
The only thing I would like to add is burpees suck! :)
- Chuck