I ❤️ everything that makes up DSC!
Ready to get started at DSC?
Click on the "green button" below for more information!
---
Previous to joining DSC I didn't stay with a "workout routine" or gym for long.
On and off during my 20s-30s I would try something new only to get bored or have life get in the way and stop.
Right before I joined DSC I would pick a workout of the month from 1 of the 6 or so fitness/health related magazines I subscribed to. Then I would go to Work Out World with fellow DSC member, Julie Roberts. We would do a strength routine using some dumbbells and possibly a few machines, 2-3 days a week.
I would also go use a cardio machine while either reading or watching TV.
It wasn't a bad way to workout but we didn't have any instruction, it wasn't very challenging and to be honest kind of boring.
Julie convinced me to try DSC because her sister Gina was a member and loved it.
It was located then on Factory St. above the studio where I took a dance class so I knew a little something about it. One free week, I went every day, and I was hooked!
8 years later I have never regretted joining DSC!
The workouts back then were the Met-Con type with a TON of kettlebell work.
This was fun, challenging and what I was missing working out on my own. The coaching and exercises were new to me but I was getting fitter and stronger all of the time. We didn't have barbells, dumbbells, squat racks or benches due to space limitations BUT we did have those 4 flights of stairs.
When DSC moved to the new location, focused strength training became an integral part of the program. Now there was space for strength equipment and exercises in the workouts.
At first I was intimidated because I had never really trained using a set strength program. Now that I know how to strength train and how important it is as we age, I'm glad it's a part of the DSC program.
The best part of the strength programs at DSC in my opinion is that you don't have a chance to get bored.
Every couple of weeks the program changes to keep you interested and challenged. The Met Cons are real butt kickers too! They change every time you go in and you don't know what to expect. I never leave the gym feeling like I wasted my time or that I didn't work hard.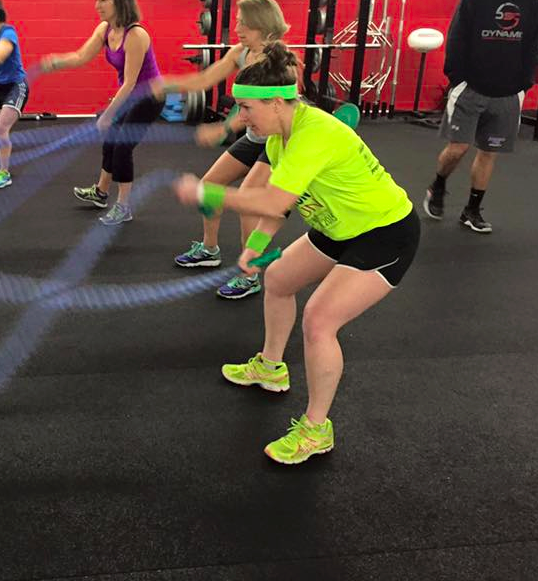 I love everything that makes up DSC.
The equipment is varied, clean, up to date and in great shape.
The coaching staff shows you how to do each exercise every workout. They watch your form and correct you during the workouts.
I'll be honest the workouts are challenging but always doable and anything can be modified at any time.
Along with being very knowledgeable the staff is motivating. They will encourage you to bump up to a heavier kettlebell or dumbbell but only if they know you can do it.
Usually you can, you just didn't realize it.
It's not just the staff that makes DSC so great it's my fellow gym mates as well.
One of my closest friends, my workout buddy Kerry Baxter, I met at DSC.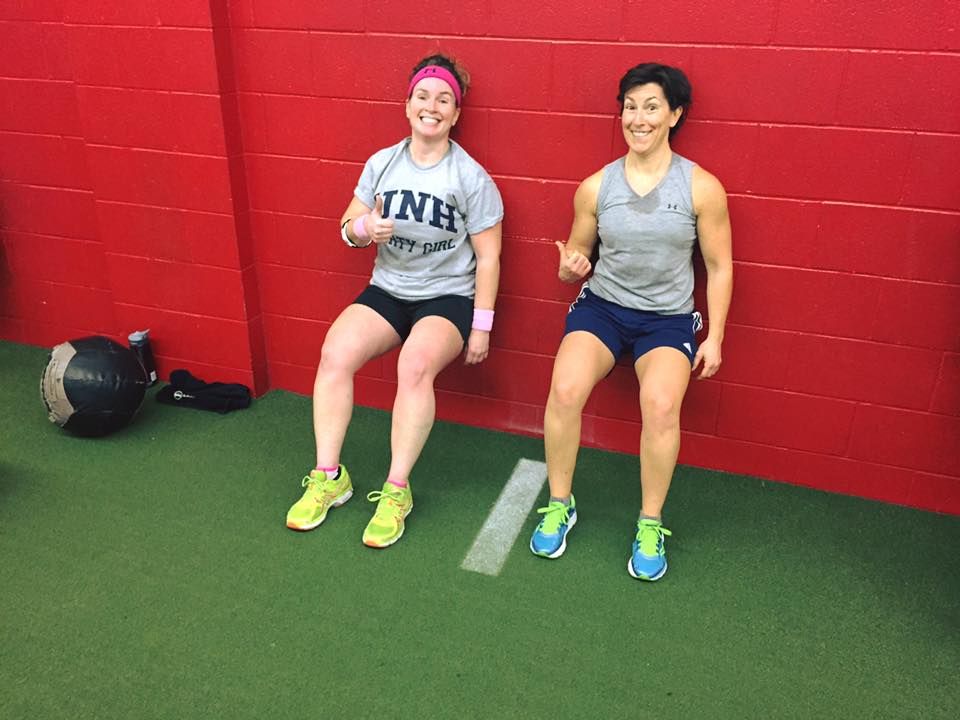 The TEAM atmosphere is in the air at DSC. There is always someone to encourage you, cheer you on and understand when you are feeling frustrated. Team challenges are some of the best times in my opinion at the gym. You aren't just working as hard as you can for yourself but for the rest of your team as well. It really pushes you to step out of your comfort zone and be the best you can be.
DSC has helped me to be the fittest I have ever been in my life.
At age 49 I am stronger than I have ever been and have done things I never thought possible.
I'll admit that I found a competitive edge that I didn't think I had.
It's not about competing against others; it's about competing against me. I strive to do better each and every time I go in. I don't always do better but the drive is there that wasn't there 8 years ago.
I have completed 2 Tough Mudders and 7 Spartan Sprints.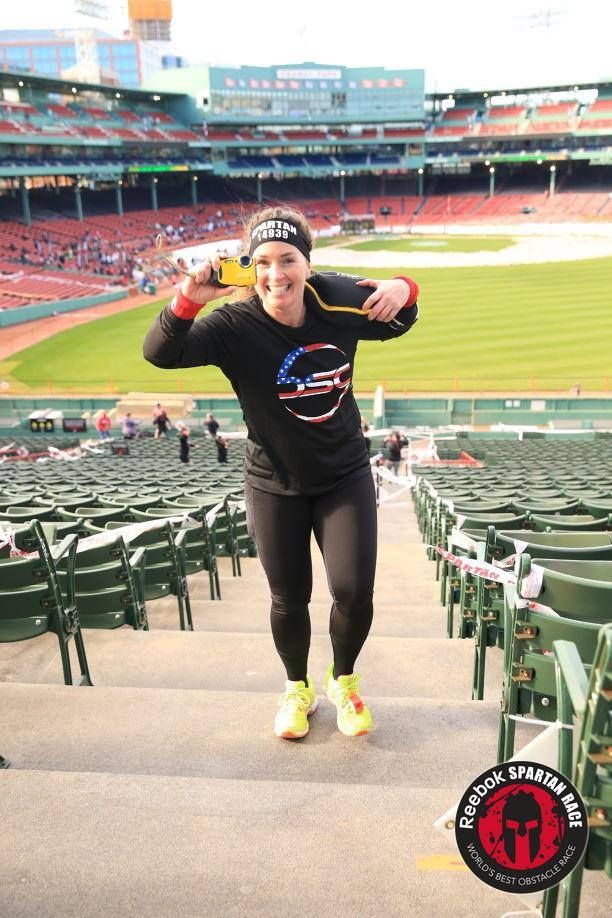 The past couple of years I have even taken up running 5Ks so I won't hold my fellow gym mates back as much when we do the obstacle races. I would love to do more but alas my best gym mates don't like the cold or mud… I won't ever come in first (because I hate running) but the workouts at DSC have helped me to be able to conquer the obstacles and complete the races, where before I would have never tried.
My advice to anyone thinking of joining DSC is DO IT!
I know it's cliché but you are capable of doing so more much that you think.
No matter where you are in your fitness journey, DSC is the perfect place to become what you never dreamed you could be.
Everyone at DSC whether it's a coach or fellow gym mate, will encourage, support and cheer you on. It's never too late to start.
I can honestly say that thanks to DSC being healthy is now a huge part of my life, just ask my 3 girls. They say all I ever talk about is my workouts, that I'm addicted. It's not all I talk about but I am addicted.
I am really proud of my fitness level now, I wasn't 8 years ago.
The hour or so I spend 3-6 days a week there is my hour. It's just for me and is very important to me both physically and mentally. I want to be able to stay active, lift weights and even do burpees - forever. Thanks to DSC I will!
- Anne
---
Ready to get started at DSC?
Click on the "green button" below for more information!