Before DSC, workouts for me were non-existent.
I work a full time job and have four children ranging in ages from 19 down to 3. I always had an excuse, not enough time, too tired, etc.
Needless to say, we lead a very busy lifestyle.
I tried to do home workouts like Insanity and the 21 Day Fix but they never held my attention long enough to stick with it. I got very bored very quickly.
After back to back pregnancies in my mid thirties I was officially the heaviest I had ever been. I was determined to do something but wasn't quite sure what.
I watched friends post about DSC on Facebook for a good 6 months before I finally reached out to my friend Colleen, who was already a member, to see what it was all about.
BEST DECISION EVER!!!
I was definitely nervous for my first class without a doubt. I hadn't worked out in over 2 years, was out of shape and had no idea what to expect.
Colleen agreed to meet me at a night class my first day. I thought about backing out, but how could I blow off my friend who was nice enough to adjust her schedule to meet me; I had no choice but to go.
I couldn't believe how helpful and friendly all of the trainers were and how comfortable they made me feel. They constantly checked in on me throughout the entire class to see how I was doing.
My second class, I was greeted by first name by every single trainer there.
I. WAS. HOOKED!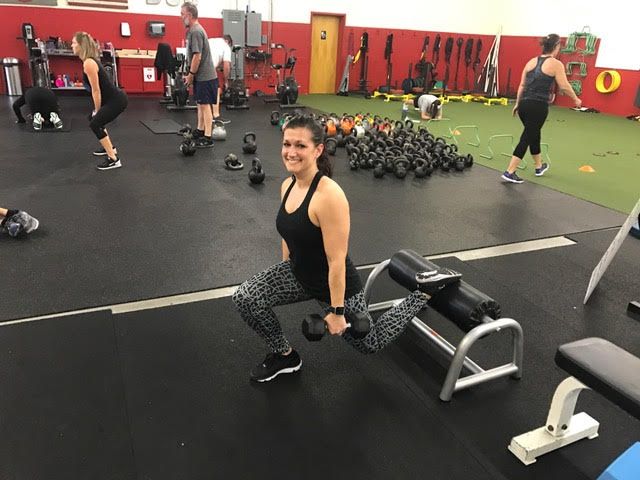 My goals initially were to lose weight, reduce my body fat percentage & to just be healthier overall.
A few weeks after I joined DSC, DSC started their first 8-week nutrition coaching program.
They say timing is everything so I signed up immediately with no hesitation.
The nutrition program has taken my workouts and nutrition to a whole new level.
With the help of Dynamic's nutrition coaches, Tommy & Renee, I eat healthier and I have made DSC a part of my daily routine.
I am already down 15lbs!
I have lost 18.5lbs of body fat, while gaining 6bs of muscle since joining the nutrition program!
I feel better, stronger & have more energy than I have in a long time.
I recommend DSC to everyone who is looking to get healthier.
The gym is clean, there is a large variety of class times and the other members at the gym are so friendly and encouraging.
The coaches are AMAZING! They are so knowledgeable, personable and they make the classes fun. They are always looking for ways to challenge and motivate you.
I have never enjoyed working out as much as I do at DSC! It is truly like a second family.
My husband, my mom and my 19 year old daughter are now members and love it just as much as I do.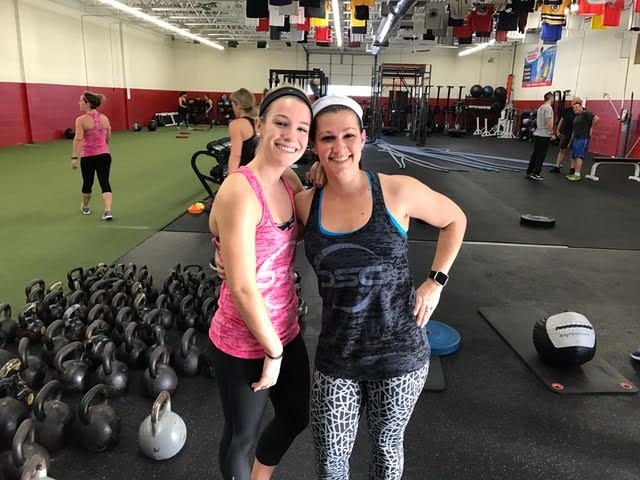 My only regret is not joining sooner.
- Christie