Before I found DSC I had many chain gym memberships. My routine always consisted of the same old boring treadmill, stair-climber and maybe some weight machines. I would quickly lose interest and motivation so I would switch to another gym thinking maybe that gym had what I was looking for. This vicious cycle lasted 23 years with the fear that I'll never accomplish what I need to or loose the weight, gain self-confidence and have a sense of pride in myself again.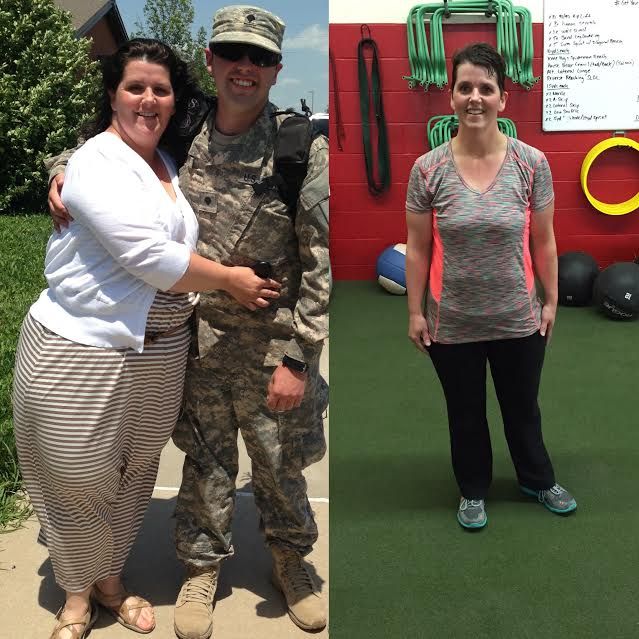 In April 2015 I joined Dynamic's Women's Beginners Group Training. During my first class I had all sorts of emotions. At first, I was scared, embarrassed and afraid of failure, but I was also excited. I was hooked after that first class. Fast forward to October I moved into Dynamic's Unlimited to the Adult Group Training. I love everything about this place. The trainers, the music blaring overhead and something I didn't expect was how much fun we have. And not to mention all the positive support from other members. You won't find that at any chain gym.
I had many scale and none scale results in my year at DSC. I have lost over 90lbs and over 30 inches and have gained more strength, stamina and confidence. This is what I been looking for all those years.
My advice to anyone who is hesitating about joining DSC...Don't! You won't be disappointed. You will never be bored or lose interest. You will look forward to your daily workouts no more making up excuses why you can't get to the gym. Good luck!
Each Women's Group training class is led by our awesome Dynamic Performance Coach Renee ...
---
Our philosophy at Dynamic Strength and Conditioning is that every individual—regardless of fitness level, age, gender, or goals—receives the best results from a comprehensive strength and conditioning program in a safe training environment coached by educated, experienced professionals.