"I LOVE feeling strong and confident in my body!"
Before DSC I never worked out in a gym.
I trained once for a half-marathon, but running is very different from strength training.
I've never worked out consistently. I was always a skinny girl & was told I had "Olive Oyl arms."
To be honest, my friend Kelli Wholey asked me to join her and had to practically beg me to come to my first class.
I'm so grateful she did!
I figured I couldn't lose if the first trial week was free. I was just hoping I could gain some muscle & not die during my first class. ;-)
Coming in I mostly feared my ability to keep up with with everyone else having no prior experience with this kind of workout training.
The first class was tough.
I couldn't do a single push-up.
I was out of breath after each exercise.
Every. Muscle. Ached!
But I made modifications and came back. Every visit thereafter I got stronger.
The trainers at DSC are unreal.
They encourage, inspire & push you to be your best self. They have become like family.
Every workout is planned & well thought-out, you just show up and work hard. One hour, 3-4x/week - it has become my new lifestyle.
I have become stronger than I ever thought possible.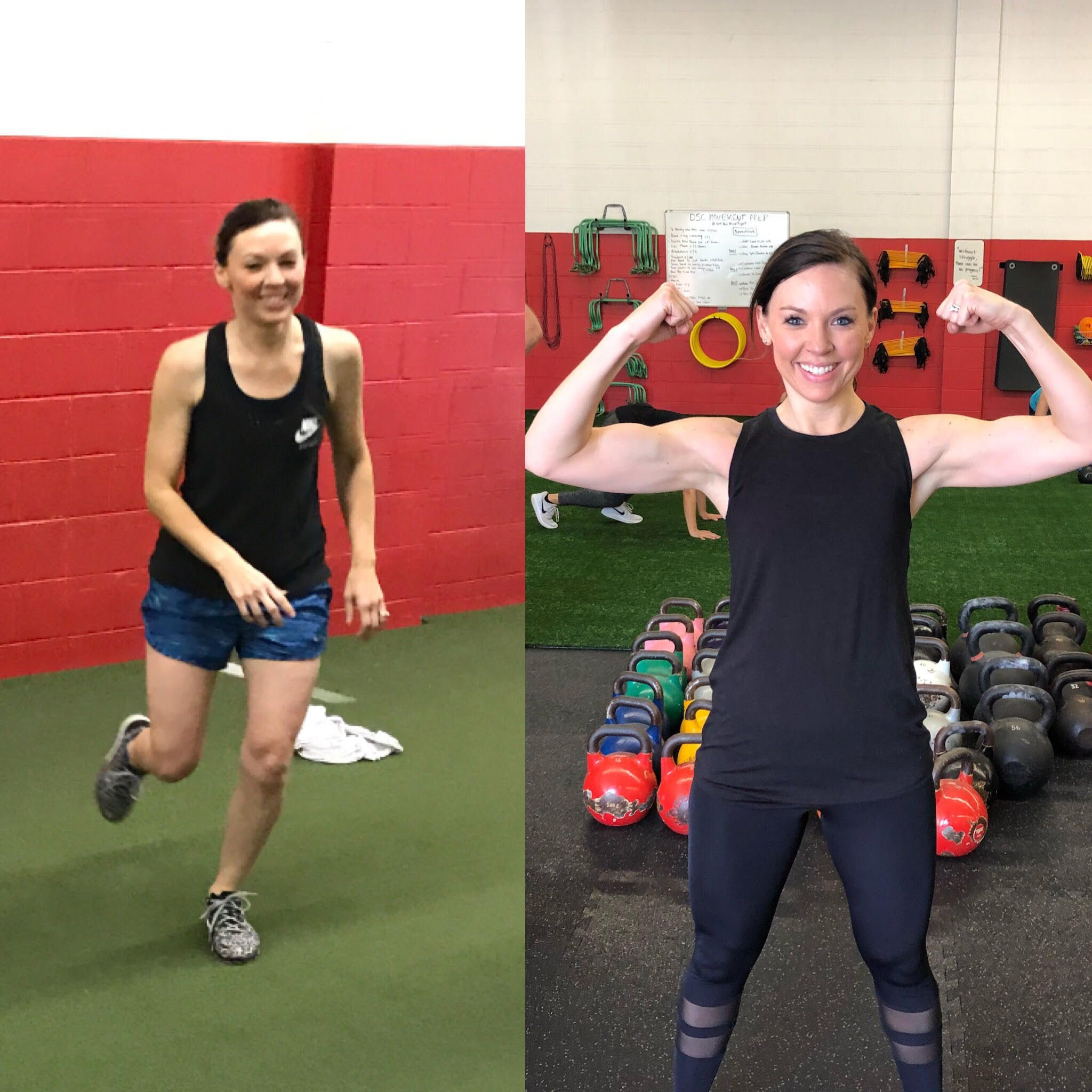 From wimpy muscles to actual definition, I'm in it for the long haul. I love feeling strong and confident in my body!
Thinking about joining DSC? Just show up and give it your all.
I don't wish to be Olive Oyl...I'm on my way to Popeye and never turning back. If I can do it, so can you!
- Kami