I've never felt better both physically and mentally in my life!
Before joining Dynamic, I'd do anywhere from 5 to 6 miles a day but running was tough on my legs.
I'd run.
Tweak a calf or hamstring.
Shut it down or walk until it got better.
Then go back to running.
I stuck with it though because it was the only form of exercise that I got. I was getting frustrated and thought maybe it was time to start looking into a gym.
For a bunch of reasons (or excuses) fitness was not a regular part of my daily life. And I never thought about joining a gym like DSC because I didn't think I'd physically be able to do it.
So every few months I'd kick around the idea of maybe joining one of the big box gyms because I convinced myself that those workouts would be physically doable. But the thought of running on a treadmill with headphones or some solitary weight training just didn't get me excited. So I kept procrastinating.
Then, last October I saw that DSC was doing a men's beginner group which allowed me to see what DSC was all about. So I signed up. I figured it was a month and I'd know one way or another if it was for me.
What I was looking for was something a little more engaging than just running on a trail. And something that I could do consistently year round. I also wanted more of a total body workout not just cardio. Running never made me feel strong.
The men's group seemed like it was a good way to ease into things. It was sort of a group. One other guy and me and he couldn't always make it so I pretty much had a month of personal training with Matt.
The first workout was great because I felt that maybe this was something I could do. I was sore but it was a good sore and I always looked forward to the next class.
After a month I decided to slide into regular group classes in November 2015.
I can honestly say that I've never felt better both physically and mentally in my life!
I am stronger, have more stamina and just feel better about my overall health.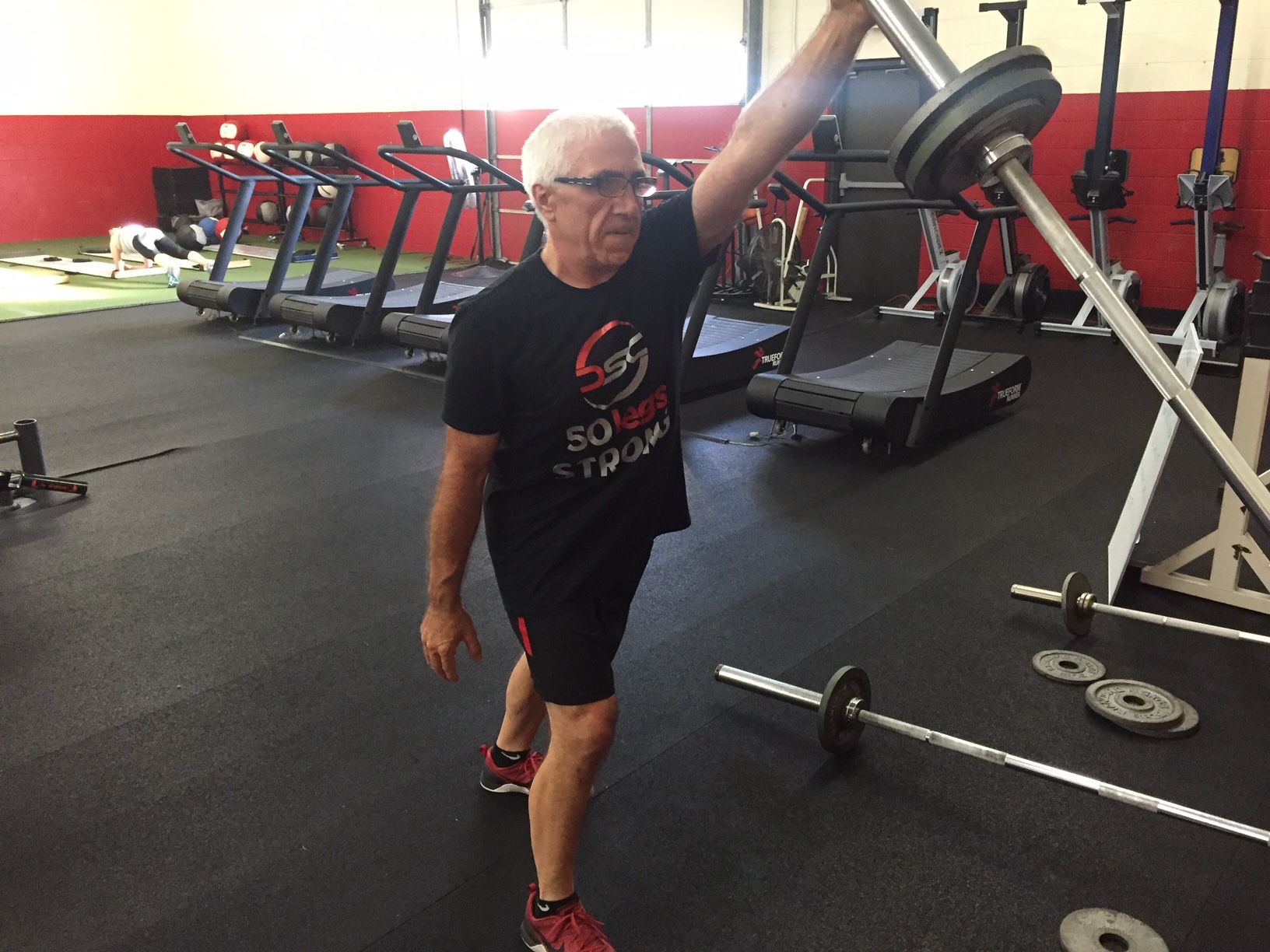 For the first couple of months I was doing 3 days a week of group training. Then I decided to check out the MetCon classes which added a whole different kind of workout. So I'm pretty much hooked on the total approach at DSC.
I never feel like I'm dragging myself to a workout.
I look forward to going to them. And I still go for a run every now and then and found that they have gotten a whole lot easier as well.
One thing you'll hear repeatedly from DSC members is that it is life changing.
I didn't get it at first but it's true.
I think a lot of people, especially if you're a little older, question their ability to do the types of workouts that we do at DSC.
My advice is to just give it a shot. You'll surprise yourself.
You'll push yourself beyond what you thought you'd be able to do and eventually reach a point where you love being challenged to do just a little bit more.
And you'll have a support system that you just won't get by exercising on your own or going to one of the big box gyms.
The support and encouragement from the coaches and from other members is what makes DSC special. And there's never any criticism or judgment regardless of your ability.