I'm Down 25lbs and 2 Pant Sizes!
Before joining DSC's Women's Group Training a typical workout would consist of walking 3-4 times a week, 2-3 miles at a time.
What I didn't realize was that my core was so weak and you don't improve that from just walking!!
I had gained weight and was having no luck losing it.
I was looking for a gym that I could go to but was unsure of which one.
I kept seeing an add for DSC on Facebook and finally I just decided to look into it.
As I looked and read about Dynamic I realized that there were many women out there who felt like me...one who wanted to start back at a gym but was afraid to fail.
As I read many of the positive responses about the gym and it's coaches I thought I'm going to give it a try!
My first night I was really nervous. I thought what if I can't do it? What if I fail again?
Boy, was I wrong!
The moment I met Renee and Matt as well as the many women who were in my Tuesday evening group that night I knew I made the right choice!!
Everyone was so positive and helpful.
The coaches explained each exercise and encouraged us as we went along through each cycle. Before I realized it, my first hour of DSC was over! I left that class thinking why did it take me this long to try!
It has been the best thing I've done for myself in a long time and I'm hooked.
The new friendships I've made, the coaches and the positive vibe you get here are priceless!!
I just started my 8th month, I have lost close to 25 pounds and have gone down 2 pant sizes.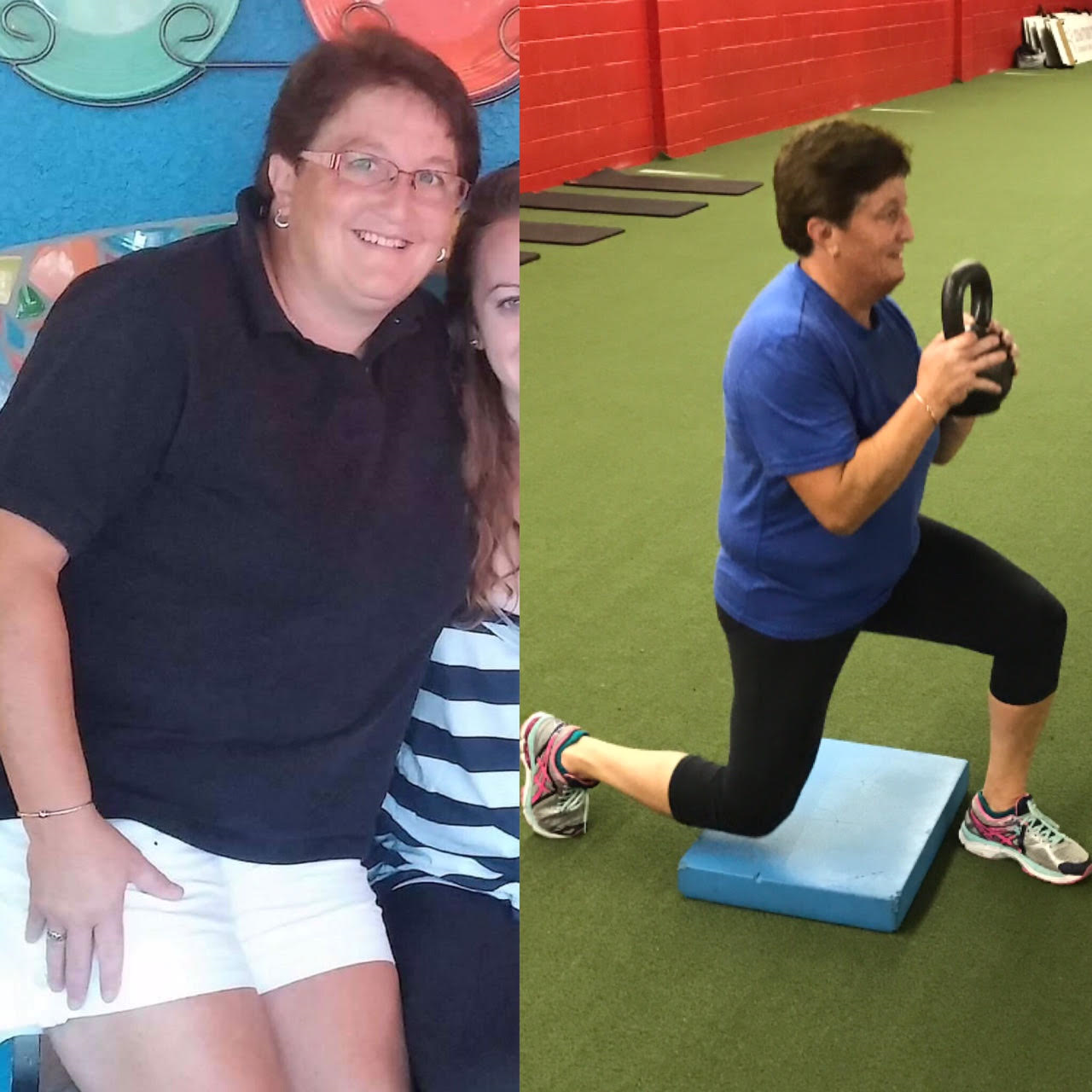 The work I have put in has been paying off. My body and core strength has improved so much! I honestly just feel better physically and emotionally!
If I have one piece of advice to give someone who is thinking of joining?
I say treat yourself well and give it a try. You'll work hard but you'll realize your worth it. I did!
- Cheryl