How we lost 42lbs with DSC's Nutrition Coaching Program!
When I started at DSC in 2014, I had great results from the workouts, without changing my eating habits.
Eventually, the fat I lost started coming back.
I was at the point where I couldn't out-exercise a bad diet.
I also felt that I wasn't getting the performance that I wanted out of my workouts.
I would find that I could feel strong and energetic one week, and doing the same workout the following week, I would feel weak and tired.
I joined the DSC Nutrition program with fat loss goals, and workout performance improvement.
I also hoped to gain knowledge on how to eat to reach both of those goals.
One of the first challenges in the Nutrition program was to eat a new vegetable. I was not someone who EVER ate vegetables, so I really had to force myself to do this one.
It wasn't as bad as I thought, and I soon realized the importance of Quality of food over Quantity of food.
I was under the misconception that in order to have enough energy for working out, I had to eat more calories.
I soon found out that by eating the right foods, in the right quantities, at the right time, was the answer to most of my problems.
A healthy food plan made me more energetic, allowed me to improve my workout performance, and feel better overall.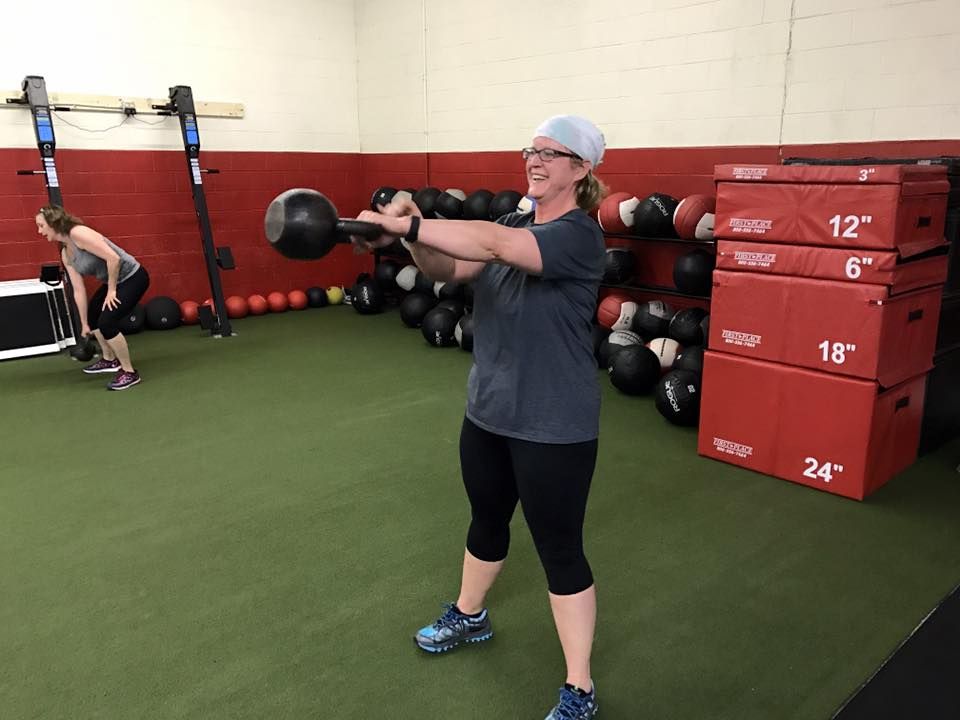 When I decided to join the program, my husband was ready to make a change as well. He had put on noticeable weight over the past few years and was open to changing his eating habits too.
A couple weeks before the Nutrition program started, we began our plan to eat better.
When the nutrition program started, it gave us more tools to work with for success.
It was great to work as a team on our nutrition.
When one of us wanted to be lazy and make poor choices, the other one would shut that down.
Between our decision to eat better, and the Nutrition program, so far he lost 25 pounds, and I lost 17 pounds.
We can't imagine going back to our old habits with the benefits we gained.
He has dug shorts and pants out of his closet with a smaller waist size, and both of our wardrobes are on the baggy side right now. Time for some shopping!
My advice for anyone considering the Nutrition program is to give it a try, commit to it thoroughly, and don't underestimate yourself.
If anyone said 8 weeks ago that I would be eating vegetables every day, and wanting to do it, I would have said they were crazy.
The camaraderie, the support and sharing of ideas and recipes, the accountability, and the encouragement of the group will carry you easily through the 8 weeks with success!
- Jen
---
Our Next Nutrition Coaching Program will begin in July!

Space is limited!

Reserve your spot today!