How Jen shred fat by eating MORE!
DSC has been a piece of my life since Matt opened the doors years ago.
I remember Matt and Renee being super supportive and the classes were challenging but achievable.
Unfortunately, I was already a member of a local gym, less than 5 minutes from my house.
I had two young kids at home and was functioning on little sleep, coffee and anything I could find to eat.
Once my kids got older, I realized I was able to attend classes at my studio gym with minimal effort. My friend and workout partner, Julia felt the same.
Throughout the years, we would stop in for a class at DSC here and there and we always loved the challenge.
We talked about joining DSC for months and then finally took the plunge in October 2017.
I have no regrets- well maybe that I didn't join sooner!
I quickly became a 5AM-er. The energy and commitment of the 5am group is inspiring.
After 3 months of progress around increasing weights and perfecting the evil burpee, I wasn't seeing the payoff from all my hard work in the gym.
I thought, "I eat healthy. I workout 6 days a week. I meal prep. Why hasn't my body changed?"
I talked with Matt about the nutrition program and he explained how it would be a great addition to my DSC workouts.
He was right!
In general, I learned I was a perpetual under-eater.
Years ago, when I wanted to drop pounds, I would simply eat less and see a change on the scale.
But that no longer worked.
I wasn't properly fueling my body for the daily workouts at DCS or recovering with nutrition and I wasn't working out as hard as I could.
I was also constantly letting go of my goals on the weekends.
Once the Nutrition Group began, Beth and I worked together to create goals specific to my needs.
Within the first few weeks, Beth gave clear feedback about what I was eating and how to adjust my nutrition to meet my goals.
The hardest part was including more food- it was a big shift mentally for me.
Not only did I eat more food, but more high-quality foods.
We're always told, eat less and you will lose weight.
My nutrition coach Beth explained as I tried to lower and lower my calorie intake, my body literally went into starvation mode.
My metabolism slowed down and I started holding on to fat.
At the same time my workouts were suffering.
I first wasn't getting enough food or the right foods to both give me the energy to workout as hard as I wanted to and improve my strength.
By eating the right foods and improving my workouts, I was actually able to burn more calories during and after my workouts.
Secondly, I wasn't properly refueling to recover from my workouts and get ready for the next.
Once I started eating more through the guidance of Beth, I started fueling my body to burn fat, build muscle and improve my workouts.
Finally I started reducing my body fat and maximizing my daily workouts and I had let go of relying on the scale.
Although I was a healthy eater, I changed many parts of my nutrition makeup using the nutrition program.
Fueling my body before and after workouts has pushed me to places I never thought I could be!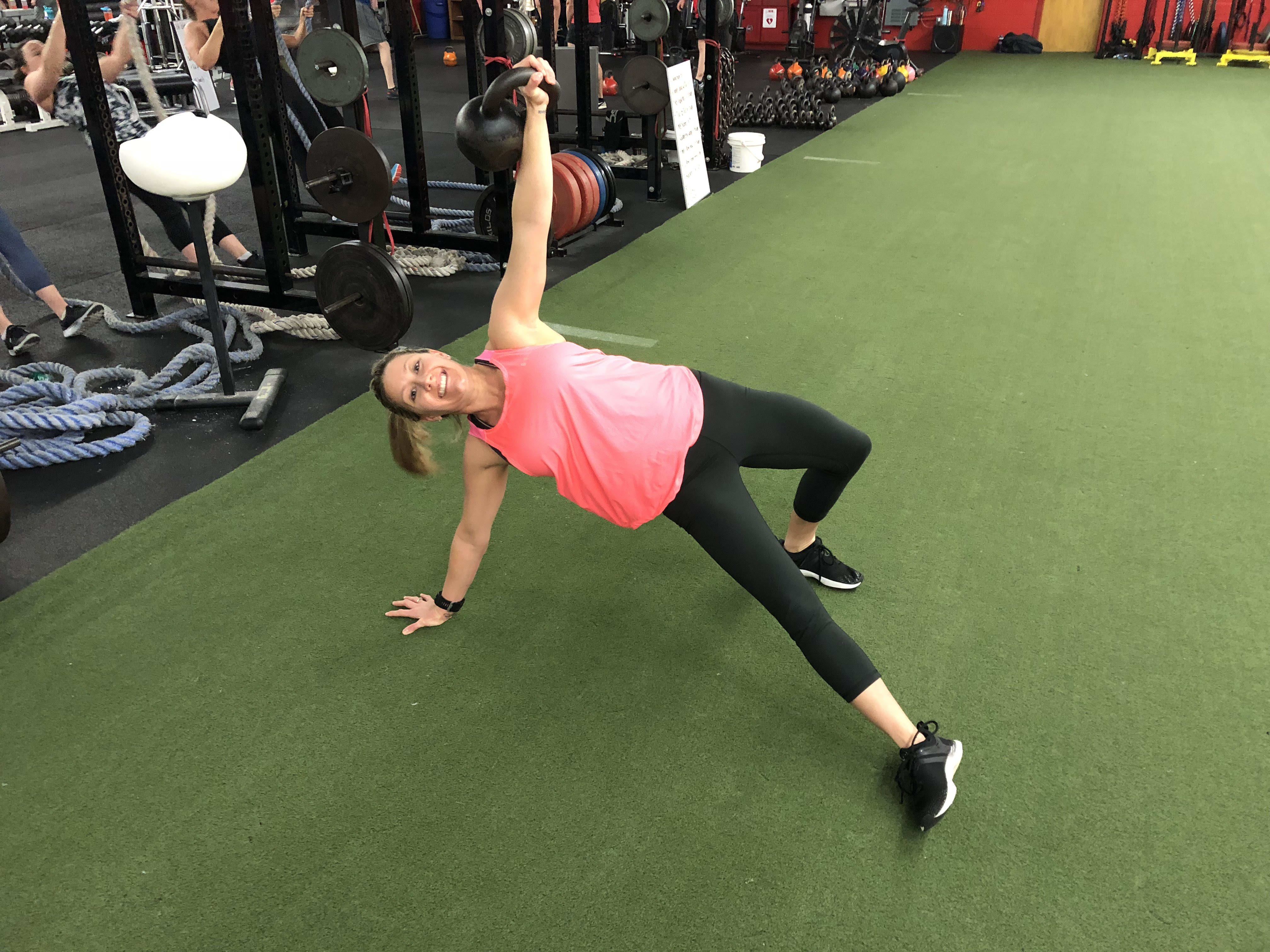 Working with nutrition coaches and all the gym trainers, I was able to reach my goal.
I've lost over 2% body fat and gained over 2% muscle mass over the 8 week Nutrition Program.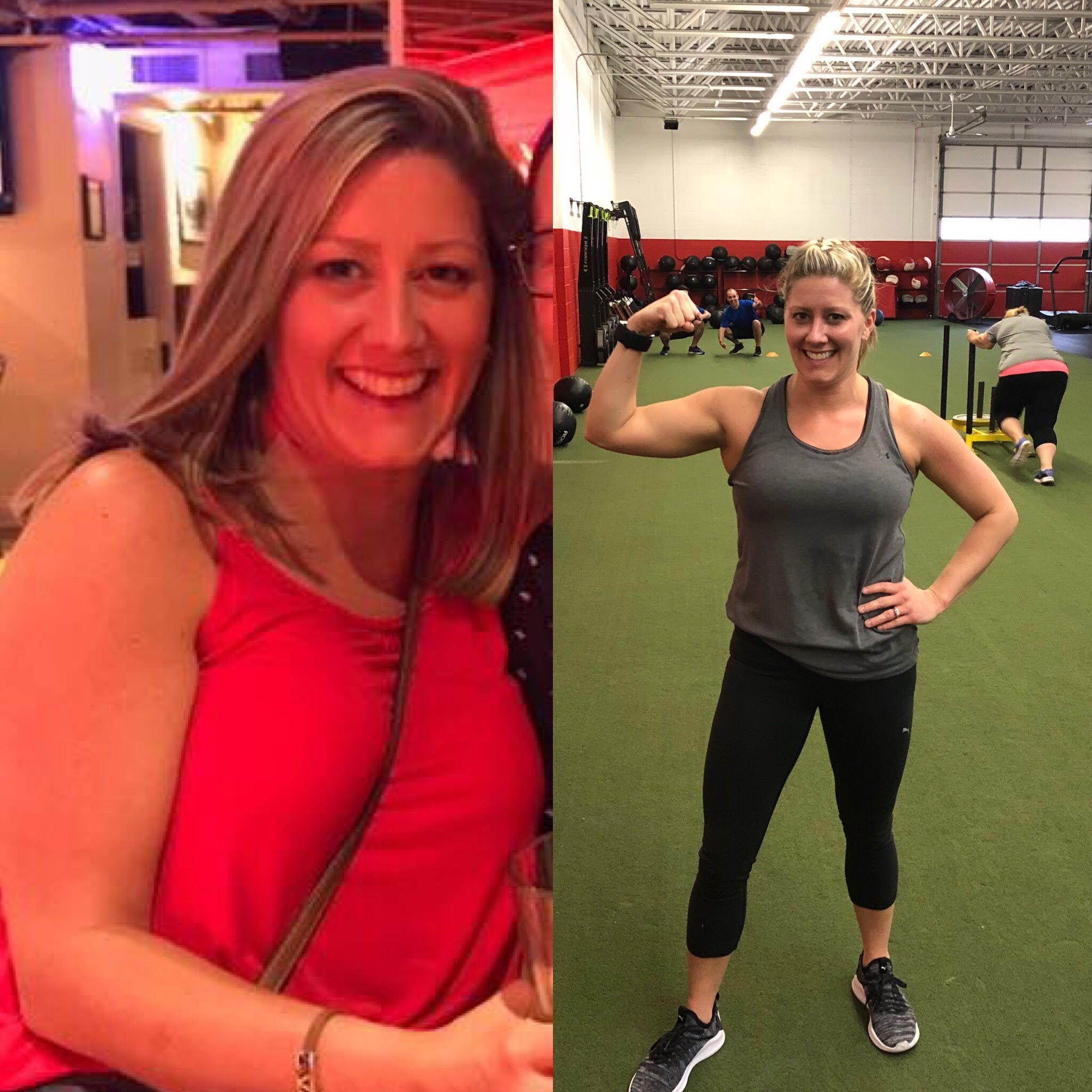 The weekly food logs, videos and emails were great support and a piece of accountability that I needed in order to be successful.
I'm so grateful I took the leap and joined DSC and their Nutrition Program.
It was one of the best decisions of my life!
I can't wait to continue with the program and learn even more.
Thank you DSC!
- Jen
In just over 1 month we are launching our new and improved Nutrition Coaching Program. 🍎
If you're ready to clear the confusion around what your should be eating and get in the best shape of your life, you're going to LOVE this program.
Our 15% early-bird discount ends April 10th!
Click below for more info