How I lost over 40lbs with DSC's Women's Group!


---
Before joining Dynamic's Women's Group Training, a typical workout for me consisted of a half hour workout DVD.
I would do this maybe twice a week!
I was looking for something different and found out about DSC on Facebook!
To be honest my first goal when I joined was to just get through an entire class.
I was terrified I wasn't going to be able to do it or keep up.
I was so nervous I almost didn't want to go to the first class!
I had never done any weight lifting at all. I thought the trainers were going to have to be watching me and correcting me constantly. I didn't want to be the person having to sit and stop or feel sick.
My first class I got my butt kicked. But I never felt better! What a work out!
I was exhausted at the end. But I felt so empowered!
Matt is able to make you laugh so you don't even realize how much you're getting your butt kicked! Renee made me feel so great.
I was never alone.
Now if I miss a class I am actually bummed. Which is a weird feeling, to actually miss a work out class.
The ladies in the group are so much fun and you never feel like an outsider.
So far since January I have lost 40lbs and 41 inches overall!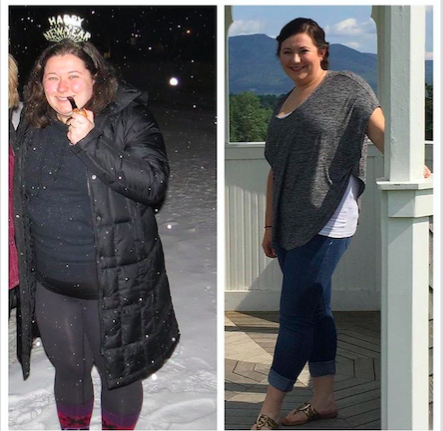 I can't get over the inches.
My mom and I started doing our measurements when we started and thats been fun to do each month.
I had started this journey for my wedding in October, I wanted to look and feel good in my wedding dress.
Well I certainly gave my seamstress a lot of work. She needed to take in a ton of fabric!
My advice for someone thinking of joining women's group -- just do it!
You're going to be nervous and afraid that first class.
But you'll always be nervous and afraid if you don't try. You won't feel alone there and you won't feel like you don't belong at DSC.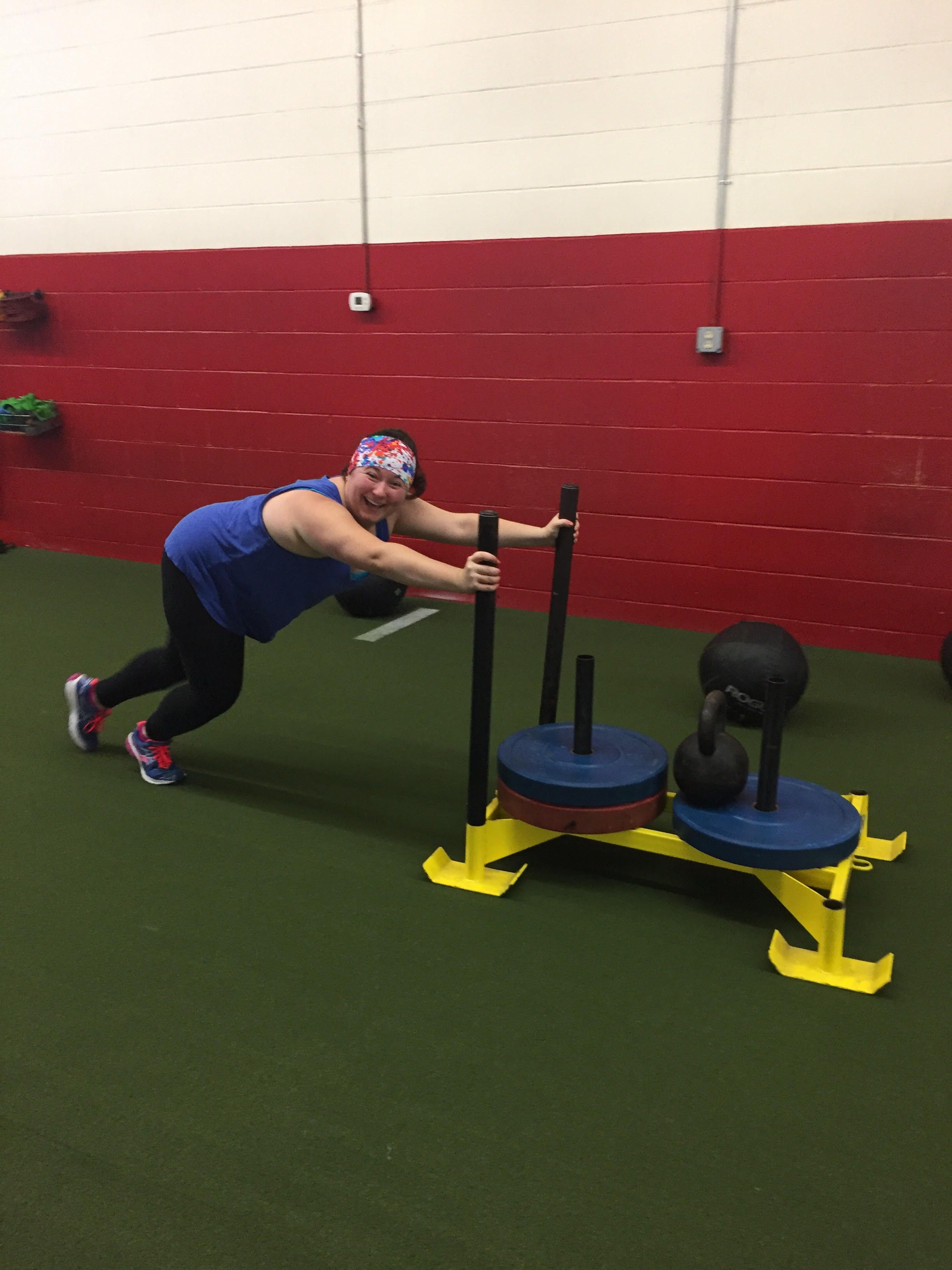 As someone who didn't go to classes or lift at all, I had a very strong idea of what groups or classes were like. DSC breaks all those stereotypes. You're not a meathead among meatheads. You're a person ready to kick a workouts ass! :)
- Colleen