How I lost 33lbs with DSC's Nutrition Coaching Program
Our Next Nutrition Coaching Program starts May 20th!
Space is limited!
---
I never really give any serious thought to my nutrition.
I thought I was doing portion control but after a few weeks in the DSC Nutrition Coaching Program I realized I wasn't even close to accurately measuring portions.
In all honesty, I didn't have any serious nutrition goals prior to the program; I just tried to follow the general guidelines for people with Crohn's Disease.
Thus, I didn't eat many, if any, vegetables. The program quickly changed that.
Truthfully, I was looking for guidance on how to eat well within the limitations of my dietary restrictions and I needed a push really and some kind of validation that I didn't have to eat only processed foods while dealing with CD.
Looking back on it, I can see how I used my "dietary restrictions" as an excuse to eat poorly.
The nutrition program truly is wonderful.
It provides you with excellent guidance from both Tommy and Renee and many, many wonderful accountability partners via the private Facebook page the program uses.
The coaches are always available for questions and to bounce ideas off of as well as give you real time guidance on how you are doing on a day to day basis.
I am coming up on 6 years at DSC and the training is always challenging and fun. Training provides you with many accountability partners-from the kick-ass 5 a.m. crew to the coaches; we all support and push one another which makes for a great environment.
Let me preface it with this: we had a homework assignment where we had to detail what we wanted to get out of the program. My answer was-I want to look like I train at the gym 6 days a week. Previously, I hadn't.
Am I completely there yet? Not yet, but I am much closer.
The program taught me that it's a marathon and not a sprint.
In terms of real time data, I've lost 33 pounds, 4 inches off my waist, 2 inches off my hips and reduced my body fat by over 10%. .
I feel great and my energy in the gym is much better!
I feel like I am stronger now than when I started and have increased training weights in many of the movements.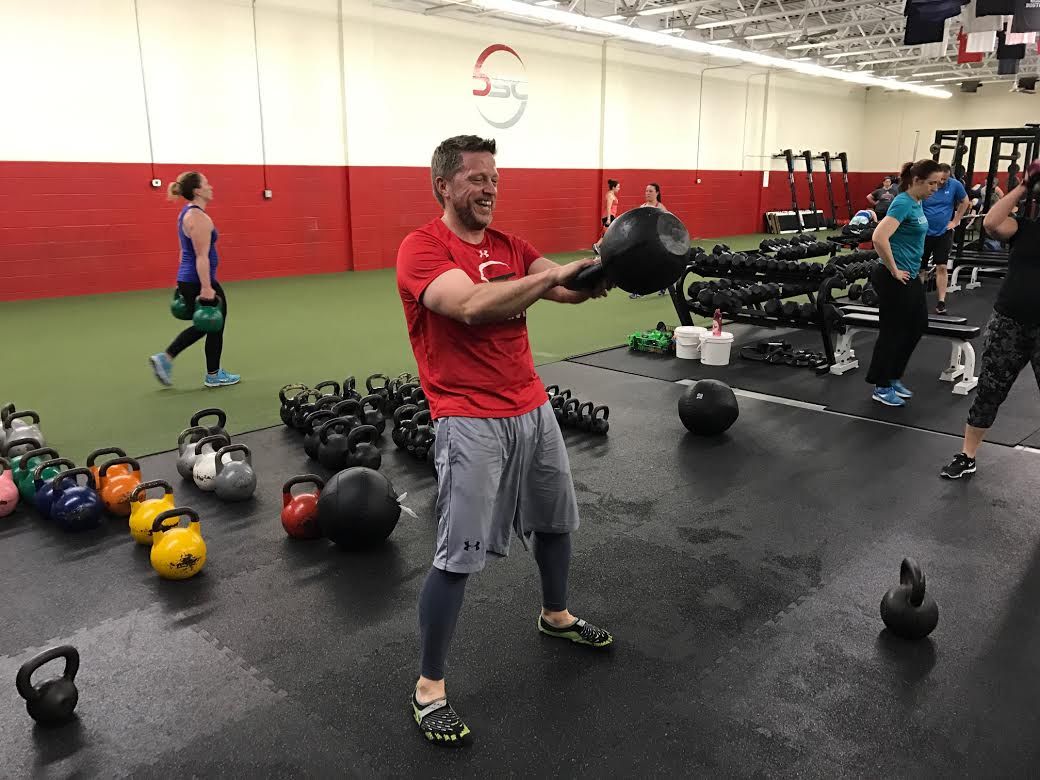 I went down in both shirt and pant sizes and I couldn't have done any of it without the support of the group, Tommy and Renee.
My advice to any member-new or old-would be this: if you are looking to really take yourself to the next level-join the nutrition program.
It has helped me in all aspects of my life, frankly. I know it sounds grandiose but it's true.
I feel much healthier, more energetic, stronger and, most importantly, knowledgeable in eating healthy and how it is interconnected to everything else you do -- DO IT!!
- Steven