How I dropped 4 dress sizes!
Our next Women's Group Training starts August 7th!
#JoinTheMovement 💪
---
Before joining DSC, my workouts consisted of occasional running and spin classes a few times a week.
I wanted to join the Women's Group Training but was very nervous because I didn't know what to expect and I was worried that I would hold back others in the class if I wasn't able to keep up.
I had lost 25 lbs. of the weight I had gained with my last baby before joining DSC but the cardio I was doing wasn't working anymore.
It had made me smaller but it didn't really change the way my body looked or how I felt about it.
I was ready to try something different.
I was anxious about my first Women's Group class but the trainers were very attentive and anticipated that I might be nervous which made me feel much more comfortable.
I went home and told my husband that I knew DSC would be good for me since it was a large step out of my comfort zone but in a way that was exciting!
I've learned through DSC that I love pushing myself and seeing progress turn into results.
I've learned that I love to be challenged, and that if I work hard towards a fitness goal I will get there.
I started at DSC 2 days after I turned 39, and honestly my biggest reason for joining was because I was dreading turning 40.
What I didn't know was that DSC would change how I think about my age and now I'm looking forward to 40 to see what else I can accomplish that I had never even considered.
Since joining DSC I've lost 20lbs and have gone from a size 14 to fitting in a size 6!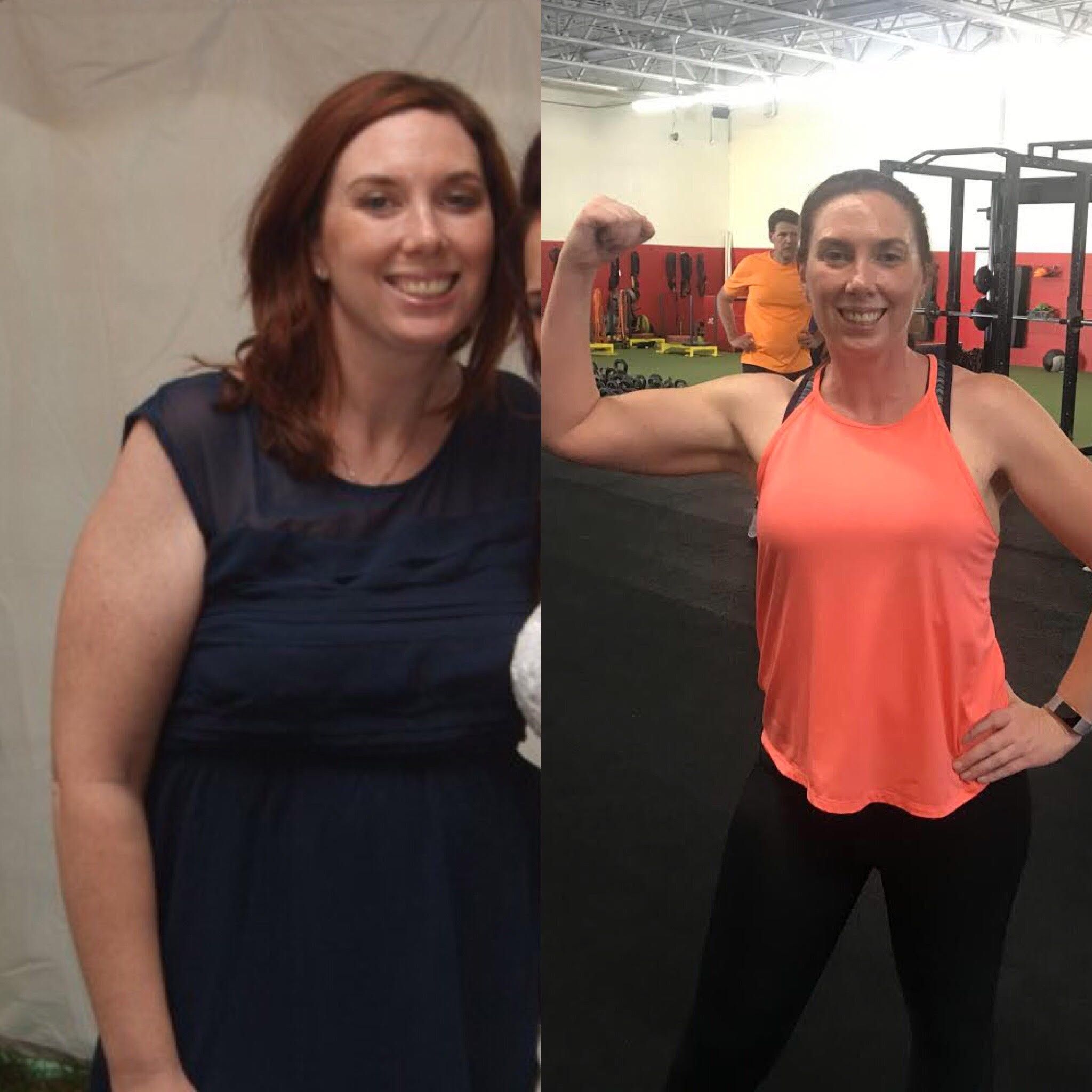 According to Fitbit my body fat% went from 38.9 to 29.6!
I'm able to wear my wedding ring that I hadn't worn in almost 3 years. And I have muscles I can see! :)
One of my favorite parts about DSC is just that its fun!
I've told everyone I know about DSC because it's one of my favorite places to be now but the best thing about DSC that I have found is that the trainers make a connection with you.
They are invested in you and make you feel that you are important to them.
They all want the best for you and in turn you try your best which to me makes all the difference.
- Ginger
Our next Women's Group Training starts August 7th!
Click the "green button" below to get started! 💪