How I busted through a weight-loss plateau
Our next Nutrition Coaching Program starts October 16th!
---
Coming into the DSC nutrition program I had already lost a significant amount of weight and healthy eating was nothing new to me.
I had been eating a very specific Paleo diet for more than two years but my weight loss had stalled to the point where I thought maybe I wasn't able to lose weight anymore, even though I was not at my goal.
I was stuck.
It was really depressing to work so hard at the gym and eat "perfectly", but see the scale stay at the same number week, after week, after week.
Finally, a little bit desperate, my frustration with the scale and the awesome reports of success I was hearing about the Nutrition Program pushed me to make the decision to give it a try.
I was excited but still skeptical.
Even though I was hesitant, thinking I knew all I needed to know about healthy eating, and not really wanting to change my diet, I went into it with an open mind, ready to do whatever Renee and Tommy told me to do.
The methods of the program are really a retraining of the way you think about food.
I saw pretty quickly some flaws in my diet that were keeping me from my goals.
The weekly topics and assignments really helped me to get a handle on what to eat and when to eat it in order to support my training at the gym and make progress.
Healthy choices became less about a list of approved foods and more about discovering what is best for my body based on what I'm asking it to do.
My mindset is very different now.
I love eating to fuel my workouts, while still living my life and allowing for things like the occasional ice-cream.
I set a goal of losing 10lbs of body fat. I know our bodies adapt over time and after all the weight I'd already lost I really didn't know if my goal was even realistic.
Well, my results were awesome!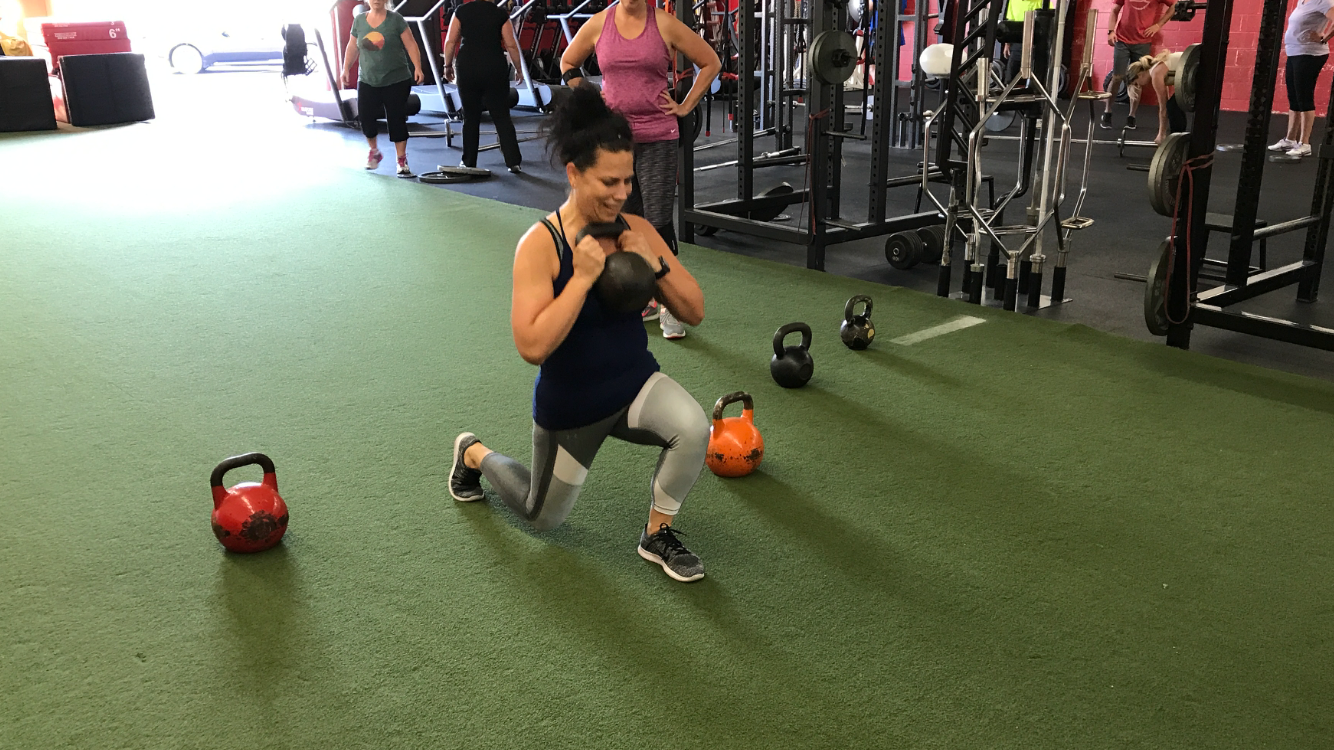 I lost the weight, surpassing my goal, but even better, I could see and feel a difference in my body.
I was reminded how hard work really does pay off and I was encouraged- knowing I really could eventually get to where I want to be.
Since moving on to Phase 2 of the Nutrition Program, I've decided to stop focusing on the number on the scale.
I'm still doing the same things, and I expect to see continued changes to my body composition because I know this works, but now it's about how I feel, how strong I am, and what my body can do!
For someone who has lost over 100lbs and spent many years striving for permanent weight loss, DSC's Nutrition Coaching Program is life changing!
I'm not always perfect in my eating or in my thinking, but the Nutrition Program set me on a path that improved not only my body, but my mindset.
To new members who are hearing about the Nutrition Program and wondering if it's for them… I'd say just do it now!
You will get so much more out of your hard work in the gym if you get your nutrition in check early on.
I wish I had done it sooner. The information and accountability really were that extra push I needed to get to the next level.
- Jen
If you're ready to feel your very best, join our next Nutrition Coaching Program starting October 16th!
Space is LIMITED!