How I Reached My Goal of Playing College Baseball!
Our Fall Performance Camps (ages 10-13 & 14+) start September 17th!
[Register before September 1st and Save 10%!]
---
I started my Athletic Development program at DSC when I was 12 years old during the summer of my 6th grade year.
Before joining DSC I was an average athlete for my age. At that time I didn't work out on my own at a gym, my only workout was practicing with my baseball team.
At 12 years old I made the decision to focus on baseball and work towards reaching my highest potential and my ultimate of goal of playing College Baseball.
At that point, my family and I thought it would be a good idea to find a gym that made sport specific workout programs so I could begin getting stronger, increase my athletic ability, and get a head start on High School athletics.
My goal at that time was to be the starting catcher for Bishop Guertin High School's Varsity team as a Freshman and with a lot of hard work I was able to accomplish that goal.
I know for a fact that the coaching staff at DSC helped me reach this milestone!
They prepared me for the physical demands of catching and helped me set a strong foundation that would help me in the future as well.
I know that the strength and athleticism that DSC helped me to achieve assisted me in developing my baseball skills quickly and allowed me to play at a level that would have previously been unattainable at my age.
I started noticing a big jump in my baseball ability shortly after joining DSC.
I realized how much the DSC workouts were helping me when I was able to throw much harder and faster than I had in the past.
I began throwing out many more runners and became a power hitter for my team.
The baseball coaches that I had been working with since I was a little kid started to notice my gains.
This lead to me to gaining confidence in my ability, which is a very important thing for an athlete and I truly thank DSC for this.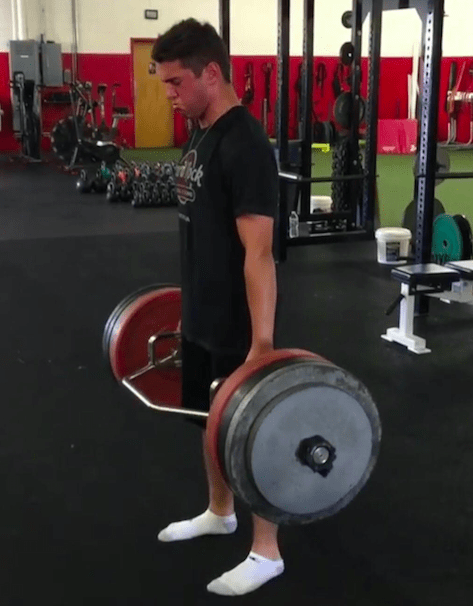 I am very excited to announce that I have committed to play baseball at one of the nation's top collegiate baseball programs - Southern New Hampshire University!
My overall experience at DSC has been exceptional!
Matt, Chris, Kurtis, Tommy, Luke, & Renee have ALL been positive influences in my life and they are all invested in my development.
The environment at DSC is awesome!
It is always lively and fun and the coaches are always motivating and positive.
It is a very healthy environment that promotes making you the best that you can be.
The coaches are sociable, easy to talk to, and just really great people.
My favorite part of going into DSC is knowing that when I finish a workout I am one step closer to my goal.
If I were to give advice to an athlete considering joining DSC, I would tell them how much I enjoy working out at DSC and to start now because tomorrow is already too late.
I would tell them to be consistent, work hard, listen to the coaches and they will see tremendous gains in their athletic ability.
If your goal is to become a well-rounded athlete, DSC is definitely the place to go!
I am extremely lucky that I made the decision to join when I did.
I cannot emphasize how much Dynamic Strength and Conditioning has helped me.
Now that I am 17 years old and going into my senior year of High School, I still love going to the gym, conquering my goals and constantly setting new ones to accomplish!
- Alex