How Eric Lost 20lbs with DSC's Nutrition Coaching Program
At first I really didn't have any nutritional goals.
It all started when I saw a photo of me sitting on my John Deere lawn more hauling shutters.
I looked and felt FAT.
Then I found out about DSC and thought maybe I could double the loss by adding the nutrition program with the workouts. I was happy I did that.
I was hoping to improve overall strength and get a rid of a few pounds, but the program combined with the workout blew past my expectations.
A key factor that helped was motivation, that is one of strongest traits that all the coaches have.
This was the first and most likely the only program I would try.
They taught me how to calculate what I was putting into my body and what to look for to avoid this.
They also introduced tools on the my phone that aided me in my weight loss.
The nutrition program was extremely effective.
It targeted areas where people were struggling and aimed to fix them at a comfortable rate.
This is not a program where they tell you to change your whole lifestyle on a dime but rather walk you through gradual changes that have a more positive outcome.
Lets be honest, there is nothing more fun than the workouts at DSC, period.
I have lost 20lbs!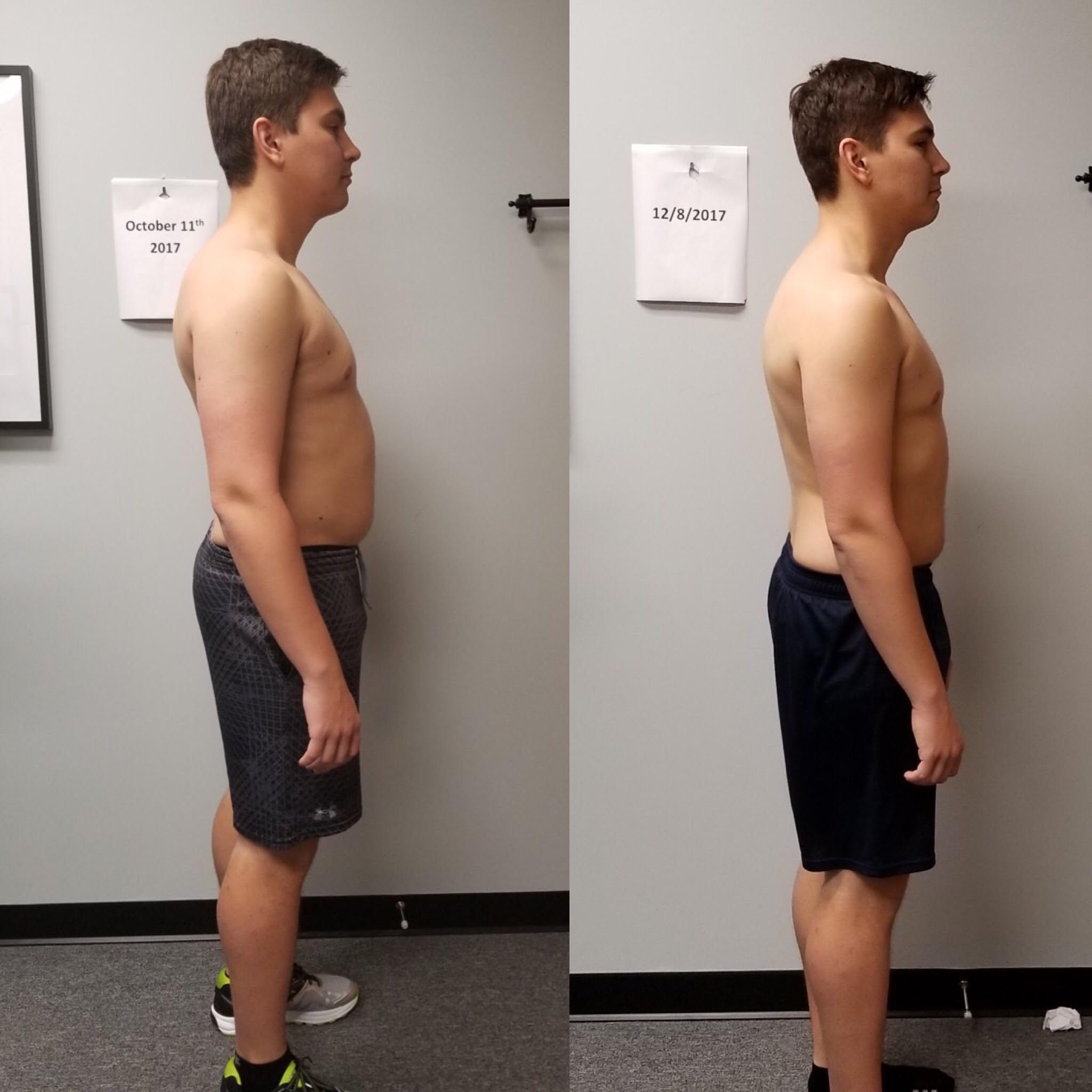 My strength was definitely increasing thanks to the workouts which would increase my overall happiness and motivation to keep pushing forward.
I did have to say goodbye to a couple of pants since I went down a size.
When I was driving to DSC for the post-testing I was thinking to my self "I didn't really loose anything" but as soon as the coach sat down and went over the results we were both shocked.
My numbers went down on almost everything on the checklist.
It was a really great moment!
The biggest impact came from the change of diet.
You realize what your eating and what it really does to you matters.
The Facebook page weekly videos really helped with tips and tricks and provided question and answers in real time.
If your looking into this program then do it. You wouldn't be considering it if you didn't need it.
This is the right program for you with the right people, I don't believe I could of found a better program than what DSC has to offer!
- Eric
Are you looking to improve your nutrition and feel your best?
Are you ready to get rid of that stubborn weight?
Our next Nutrition Coaching Program starts May 1st!
Register before April 10th and save 15%! [click below for more info]