How Dawn lost 50lbs and 5 pant sizes with DSC's Women's Group Training!
Before joining DSC I hated working out and barely did.
I knew I needed to work out to lose weight and meet my fitness goals.
I tried a couple of gyms and really didn't enjoy them at all.
I felt out of place, intimidated and confused by what I should be doing.
It made me resent working out altogether.
I saw DSC on a Facebook link that a coworker of mine followed.
It was advertising the Women's Group which sounded exactly like what I needed and was looking for: a comfortable environment, amongst others who shared my fitness level, which was a beginner, while meeting my weight loss and fitness goals.
After two failed gym memberships I decided to give the Women's Group a try.
I was very nervous my first class, not knowing what to expect.
Would I be able to keep up?
Would I look ridiculous?
Would the trainers understand that I was completely new to this and had no tolerance yet?
Would I get hurt?
From my first class I absolutely loved DSC.
The trainers were all so nice and supportive. They encouraged me every step of the way.
I never felt intimidated or out of place.
All of the women in the group supported and encouraged each other.
The workouts were fun too!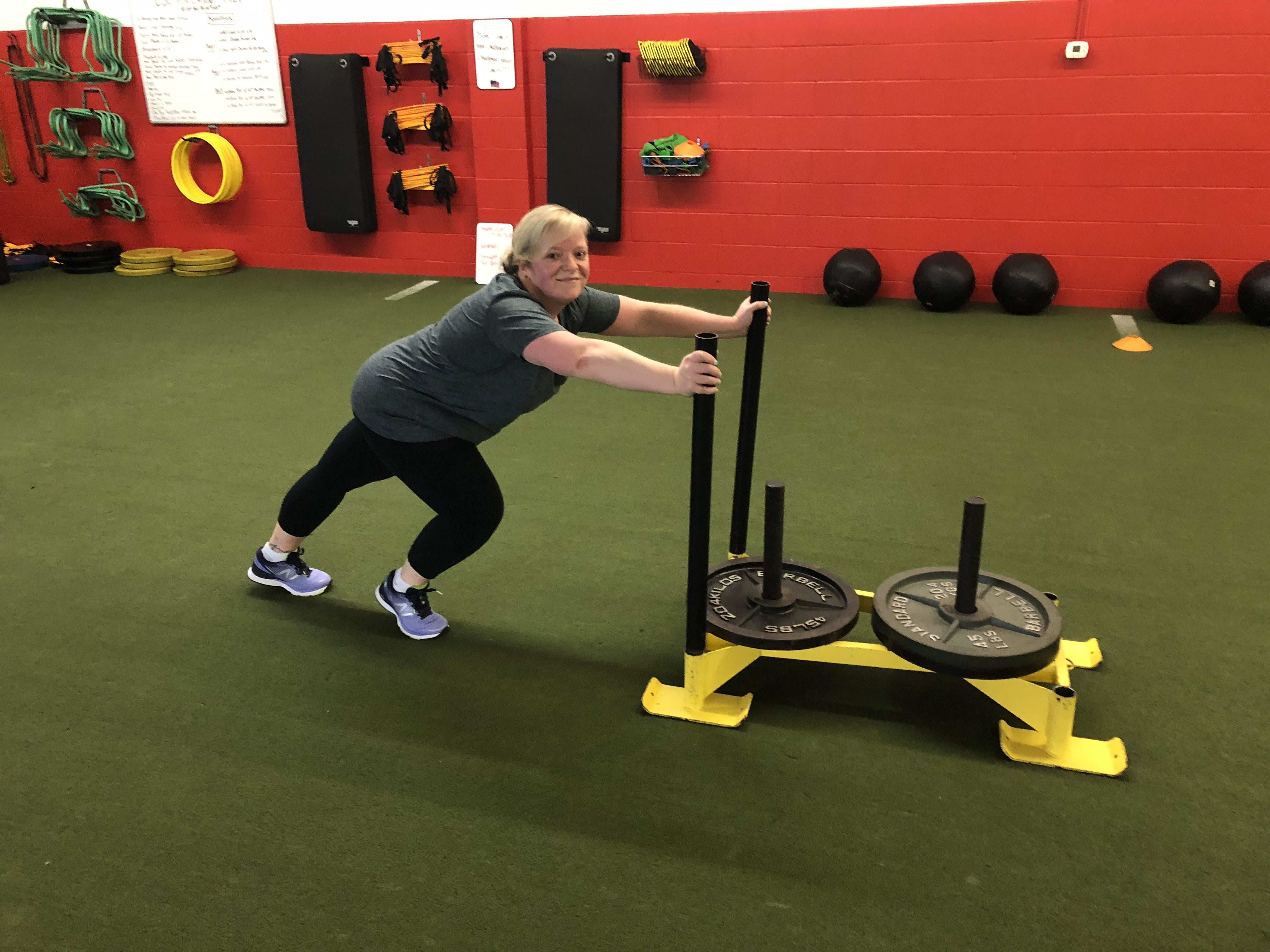 After doing the Women's Group for a few months, I decided to try the adult training group. It was physically more challenging, but all the encouragement, support and direction by the training staff and other members is still there, as well as the fun factor.
The trainers are the best part of DSC! Not only do they make it fun, but the constant direction, corrections and encouragement make workouts so enjoyable.
I actually feel bad when I miss classes. I never thought I would feel that way about a gym or workout...ever!
Since joining DSC, I've lost 50 pounds, dropped 5 pant sizes, and feel great.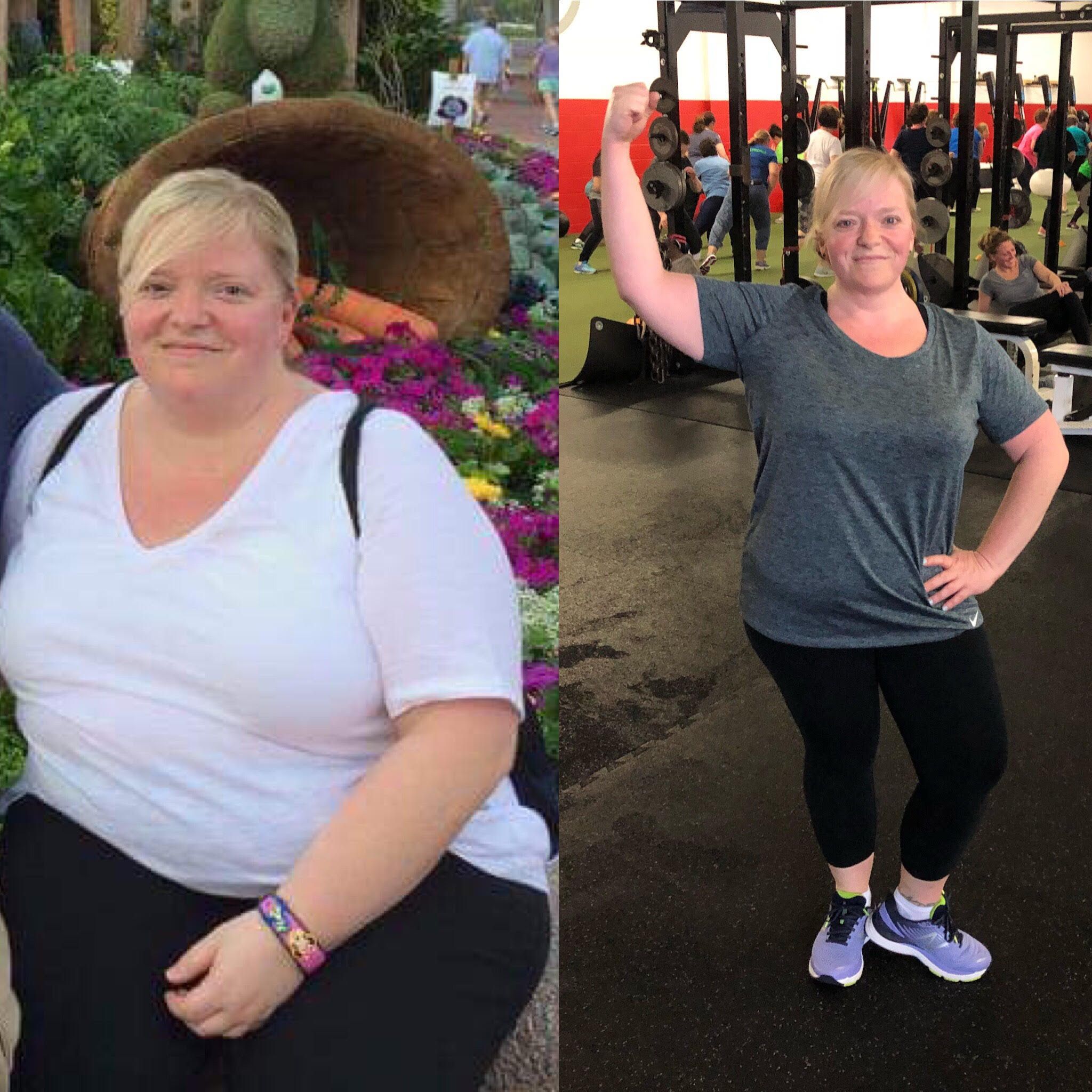 I've gotten so much stronger and my overall stamina has increased greatly.
I used to get out of breath walking long distances or going up a flight of stairs.
Now I look to take the stairs at work, and even run up them!
I used to feel tired all the time, and now I sleep better and feel more energetic throughout the day.
My favorite part of DSC is the incredible coaches.
I never have to think about what I'm doing and if I'm doing it right or not.
The coaches do all that for me! I love that every workout is different and they're always developing new exercises and keeping me on my toes.
The team atmosphere makes it fun too.
Everyone supports one another, there's no pressure and I can modify whenever I need to.
I would encourage anyone whose looking for a fun, supportive workout with proven results to try DSC.
If you're bored with your current gym, starting a new fitness program or just feel confused about what you should be doing, then DSC is the way to go.
No matter what your fitness level is, DSC has a workout that suits you.
I can't imagine a better gym out there.
I look forward to continuing my weight loss and fitness journey with DSC!
- Dawn
Ready to be our next success story?!
Our next Women's Group starts May 1st!
Reserve your spot below!