How DSC members raised over $6,000 for charity in two hours!
When you walk into Dynamic Strength and Conditioning, there is a very different atmosphere.
When we opened over three and a half years ago, we made it our mission to change the gym experience forever.
We knew people wanted to get in shape, lose weight, build strength, and feel better.
We also knew that our members wanted to be a part of something bigger.
Yes, we are a fitness and nutrition coaching facility here to help you look and feel your best.
Yes, with some hard work and consistency here at DSC you will crush your goals.
But, the heart and soul of Dynamic Strength and Conditioning is a people-first, relationship driven gym.
We are not in the business of gaining memberships.
We are in the business of changing lives, helping our members reach their goals and building relationships that help and support those in our community --- because together we can do so much!
Saturday morning was an incredible representation of just that.
We held our 3rd Annual 50 Legs Charity Workout.
50 Legs is an organization that helps amputees gain the proper prosthetics and care they would not otherwise be able to afford.
The morning started with our first workout at 8:30am.
Celeste Corcoran (Boston Marathon bombing survivor) started the day with an extremely emotional talk about how challenging it is today to gain proper prosthetic care and treatment, as well as her experience with the 50 Legs Organization.
Check out her incredibly emotional and inspiring talk and 50 Legs video below:


WMUR came out to cover the event as well as Celeste's involvement with 50 Legs.
Check out the video below:
We held two workouts at 8:30 and 10:30am.
Over the course of the day, we had almost 300 participants donating to 50 Legs.
Each workout began with a group warm-up.
We then split into 4 circuits utilizing some of our favorite exercises and equipment like sled pushes, med ball slams, and of course burpees! 😀
The energy in the gym during our two workouts was just INCREDIBLE!
Here is Celeste and our members in action!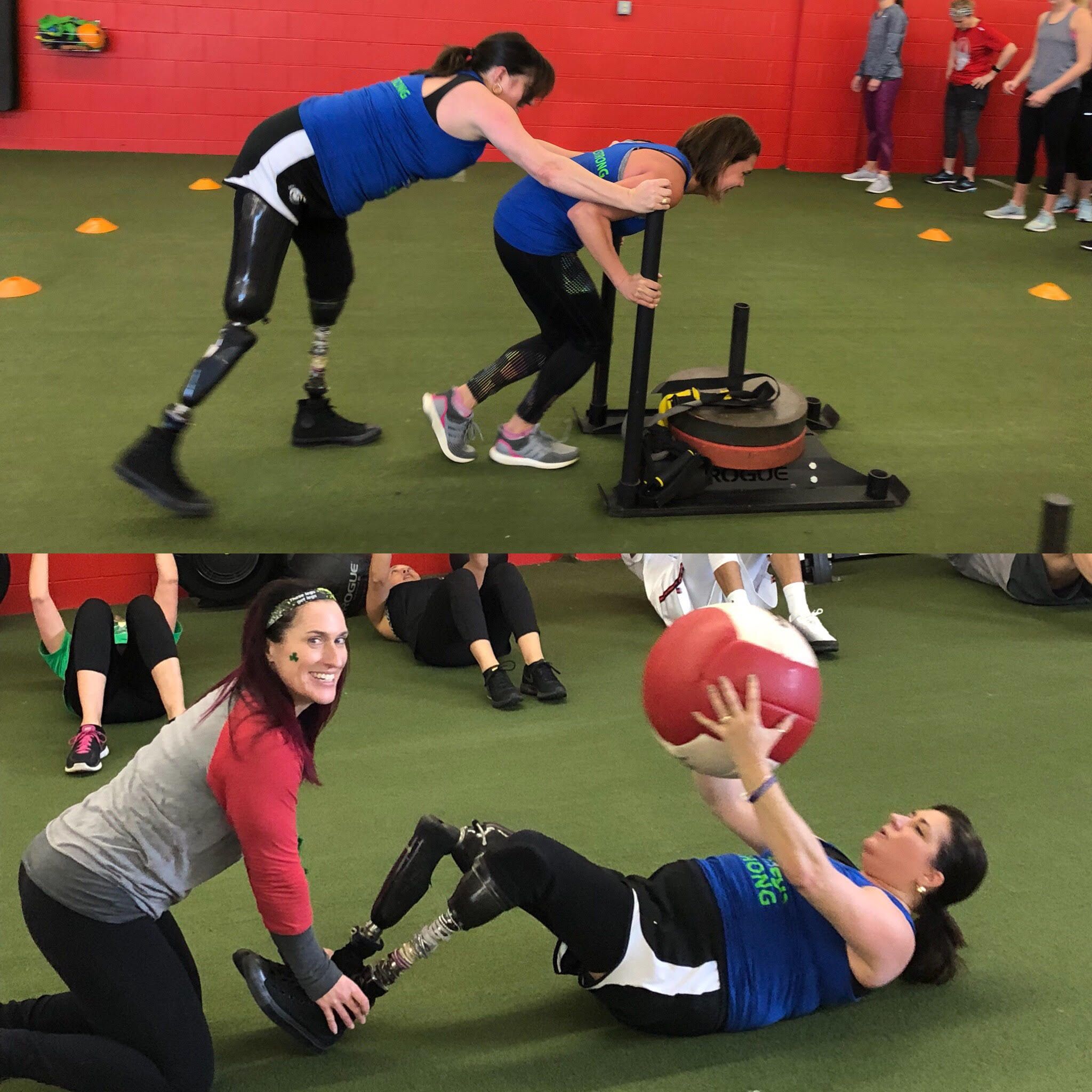 Over the course of just two workouts we were able to raise over $6,000 to support the 50 Legs organization!
How awesome is that?!
We want to thank everyone who made our day so AMAZING!
P.S - Thank you so much to our event sponsors: Altitude Physical Therapy, Great Harvest Bread Company, Oasis Springs Farm and Pressed Cafe. You all rock!
#DSCfamily