Do I have to be in shape to join DSC's Women's Group? (and 3 other common questions from members)
In just a couple of weeks we are going to kick off our August Women's Group Training Program.
It's fun to step back and think about all the incredibly inspiring women that have kicked butt in our program!
What makes us most proud is thinking about all of our members who have stepped way out of their comfort zones, joined our Women's Group Program and have had incredible success.
Check out some of our incredible transformations, HERE!
This has become the true foundation of Dynamic.
Our absolute mission is to provide the best individual training for all of our members, regardless of their ability or fitness level.
We are in the business of changing lives, not in the business of gym memberships.
Still, there are many people who want to join our program and transform their bodies but feel intimidated, nervous and sometimes even ashamed to get started.
We certainly get it.
And our members do too.
They felt the exact same way in fact!
Read about our Women's Group Member's first day, HERE!
We know starting a new exercise routine or exercising for the first time can be intimidating.
We know it can be confusing.
We also know it can be lonely on your own and often times tough to self motivate.
To help you get a better idea of what DSC's Women's Group is all about and see if it would be a good fit for you, we are covering the 4 most common questions we get from new members.
Enjoy 😀
#1 "Do I have to be fit to join DSC's Women's Group?"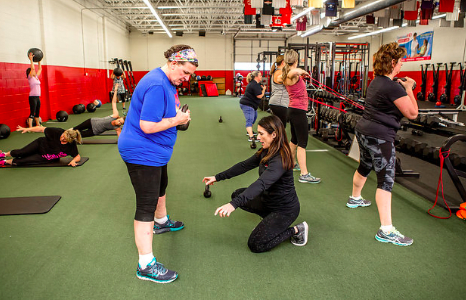 This is by far the most common question we get from new Women's Group Members.
Many new members feel they need to take some time getting back into shape before joining DSC.
This could not be further from the truth!!
We have new members joining every day.
Some have done some working out on their own but most are brand new to exercise.
This is truly what makes DSC so unique and what we are most proud of!
Our programs are specifically coached and designed to work for all fitness levels.
Our goal initially is to take it slow, get you comfortable with the routine, and get to know your coaches and fellow Women's Group Members.
Our coaches make sure our new members get one on one coaching until they are comfortable so that we can slow the process down, allow them to adjust, learn technique and work at their own pace.
From there it is off to the races as we continue to build off the previous session.
Getting a little better each week leads to some INCREDIBLE long term results!
#2 "I've never done anything like this before. Am I going to look silly or slow others down?"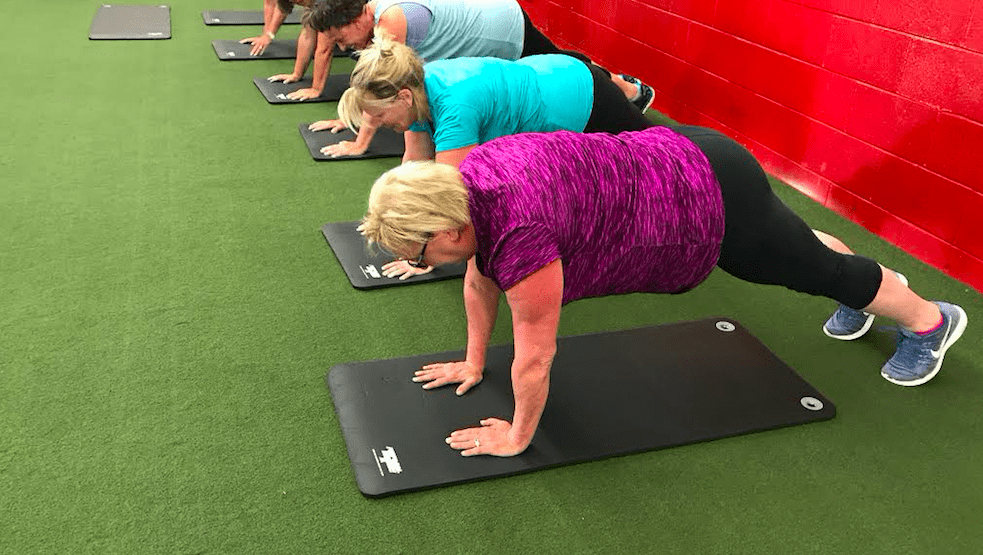 A big fear for many is either looking silly or feeling like they are going to hold other members back.
Our programs are unique and unlike many other traditional exercise routines.
So, for the vast majority of our members, our workouts and exercises are brand new to them.
This is why we have the coaches we do.
We are here to help you learn the proper positions and techniques of everything we do, to not only get you stronger and more fit, but also drastically decrease your risk of getting injured.
Although our classes are done in a group setting, they are always done at your own pace.
Never are you in a situation where you need to prove something or compete with others.
In fact, it is quite the opposite.
The supportive environment here at DSC is unlike any other!
Our coaches and members celebrate even the smallest of victories -- from completing your first class or doing your push-up from the floor to losing your first couple of pounds.
After-all, this is your fitness journey and we are here to help! :)
#3 "I have an old injury. Will I be able to workout?"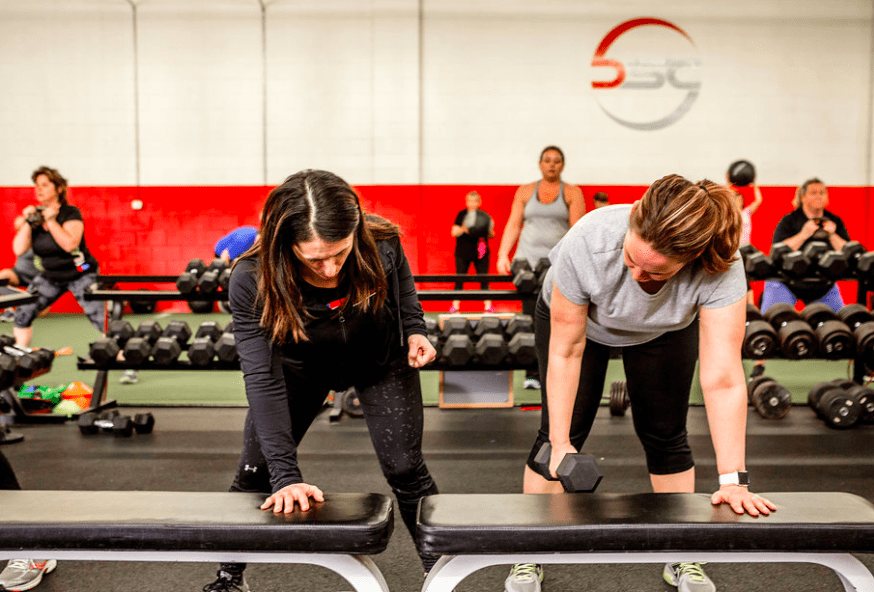 Have an old injury or some aches and pains?
We completely understand your worry.
But what if we were to tell you that improving your fitness and working around your injuries will actually improve your recovery and get you feeling your best?
One area we really pride ourselves in is working around and improving new and old injuries to keep our members training hard and seeing fantastic results.
Bad shoulder? No problem.
Back issues? We've got you covered.
Can't get on and off the floor? No issue!
Our coaches will be there every step of the way to ensure you are doing the right exercises to keep you improving while giving your affected area time to recover.
This is also the main reason why we teamed up with Jamie Morse, owner of Altitude Physical Therapy located inside DSC.
We work together to create a program that works for our members that come to us with previous injuries.
Our goal is to allow them to continue to exercise while giving them the very best coaching and treatment possible to them on their way to recovery.
#4 "My schedule is crazy. Do I need to commit to certain class times?"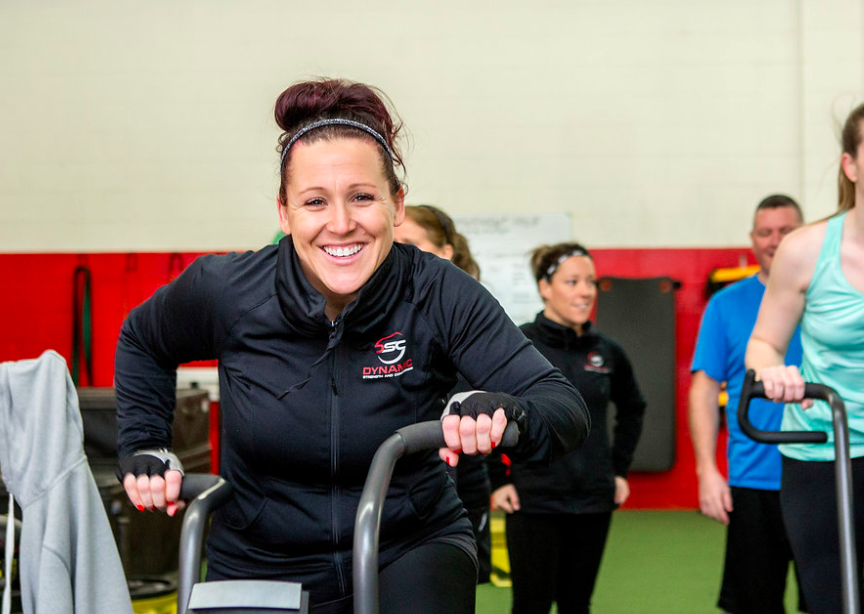 We understand how busy your schedule is.
Family, friends, summer-time, work, sports, etc. etc. It adds up quick!
This is why we have such flexibility within our class schedules and offer so many classes during the day.
Can't make your normal Women's Group class time in the morning? No problem, join us in the evening or a day that works better for you.
You will never be penalized or charged for missing a class.
Sometimes things come up and we certainly get that.
We are here to get you better and closer to your goals each day you step foot inside Dynamic!
Are you ready for support?
Are you ready for change?
Are you ready to feel GREAT! :)
Our next Women's Group starts August 6th!

Space is FILLING QUICK!

Click below to reserve your spot!