Are you still committed to your New Years Fitness Resolution? [if not read this!]
We are now over a month into 2018, making it a great time to reflect on your goals and how things are going.
If you have made a fitness related resolution, we wish you the best of luck.
The odds are unfortunately against you.
In fact, only 10% of people who make a fitness related New Years resolution stick with it.
Yes we are sad to report that 80-90% of people who make a fitness related New Years Resolution quit within the first 6-weeks.
Make it past the 6-week mark? Great! But, dig in because it only gets harder, especially when you're on your own.
Only 3% of people who start their New Years fitness journey continue past the 5-month mark.
So, where is the disconnect?
Why is it so challenging for people to stay consistent and motivated with their health and fitness?
Over the years we've created quite a niche for helping people new to exercise reach their fitness goals by getting and staying in a consistent workout routine.
Every day we have people join our programs who have never worked out or have never done so consistently.
We have had members go from doing little to no exercise to coming to DSC consistently 2-4x/week and lose 20, 30, 50, 60 and over 90lbs.
Look no further than Colleen, Ginger, Deb, Jen, Lynda, and Sara who started with our Women's Beginners Group Training Program.
As well as Jeremy, Karen, Christie, Jeff, and Steve who have had incredible long-term success in starting with our Adult Group Training.
We are of course so proud of their weight-loss accomplishments but one thing we are most proud of is how they stepped out of their comfort zones and committed to change.
So, what makes our members different?
Even though many come to us with no fitness background, why do they stay consistent with their workouts?
How can you improve your consistency and reach your fitness goals this year?
The answer is simply...
Support
So, you're ready to improve your health and fitness.
You start by getting a gym membership.
You go the gym and are immediately surrounded by equipment you've never seen nor know how to use and people you do not know.
It's intimidating.
You are consistent your first week hitting the treadmill but it starts to get boring, the intimidation doesn't lessen, and so you find yourself going to the gym less and less until you stop going all together.
We 100% understand joining a gym and improving your fitness is scary.
It's also confusing.
You've probably asked yourself -- "What exercises should I be doing? Am I doing theses exercises correctly and safely?"
It's lonely.
You've probably said to yourself -- "This is boring."
It can be tough to stay motivated and consistent.
You've most likely cut your workout short when you had more in the tank. You've also most likely told yourself you'll start back up on Monday.
All of these things are very real.
They are the reasons why 9 out of 10 people quit within the first 5 months --- there is no support.
The great news is, they are all avoidable.
At Dynamic Strength and Conditioning we understand how hard it can be to stay on track and how hard it can be to navigate through your fitness and health journey.
At DSC, we focus on two areas of support:
1| Group Support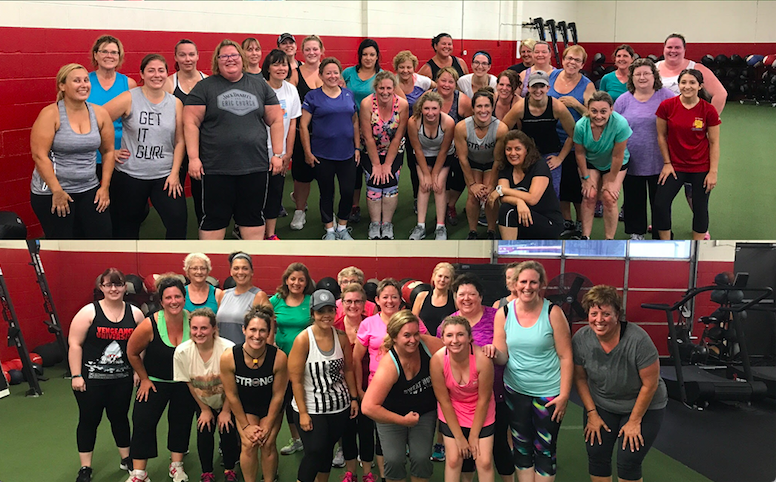 DSC Women's Group Training
There is something truly special about working out in a group setting.
For starters, it will greatly improve your consistency.
When you workout in a group, your commitment increases significantly.
For our members, joining DSC is joining a community (goodbye lonely workouts).
It's a community of people who want to see everyone around them succeed.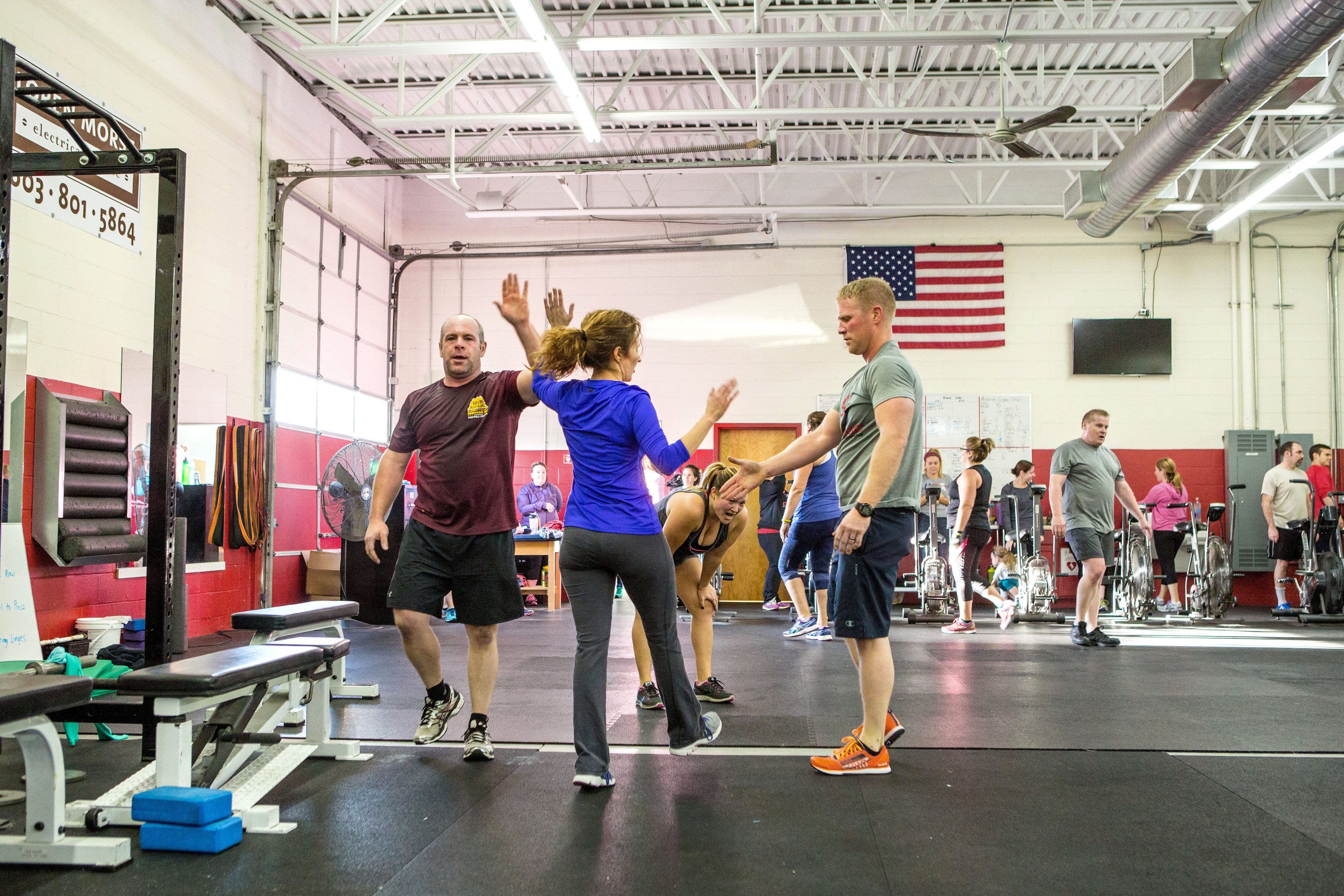 You will soon feel like you don't want to let the others in group down by not showing. And if you do not show, they will let you know!
Exercising in a group setting, makes exercise fun for many people.
If you're having fun, you're much more likely to stick with it.
That is something you will hear a lot of from DSC members -- "It's the environment and group energy that keeps me coming back for more!"
Secondly, group training drastically increase how hard you will work.
In fact, research shows it will increase your workout intensity by 200%!
Seeing others push out of their comfort zone and give it their all, does wonders to inspire you to do the same.
Those days of ending your workouts early or giving it 50% effort will be over, leading to some incredible results!
2| Coach Support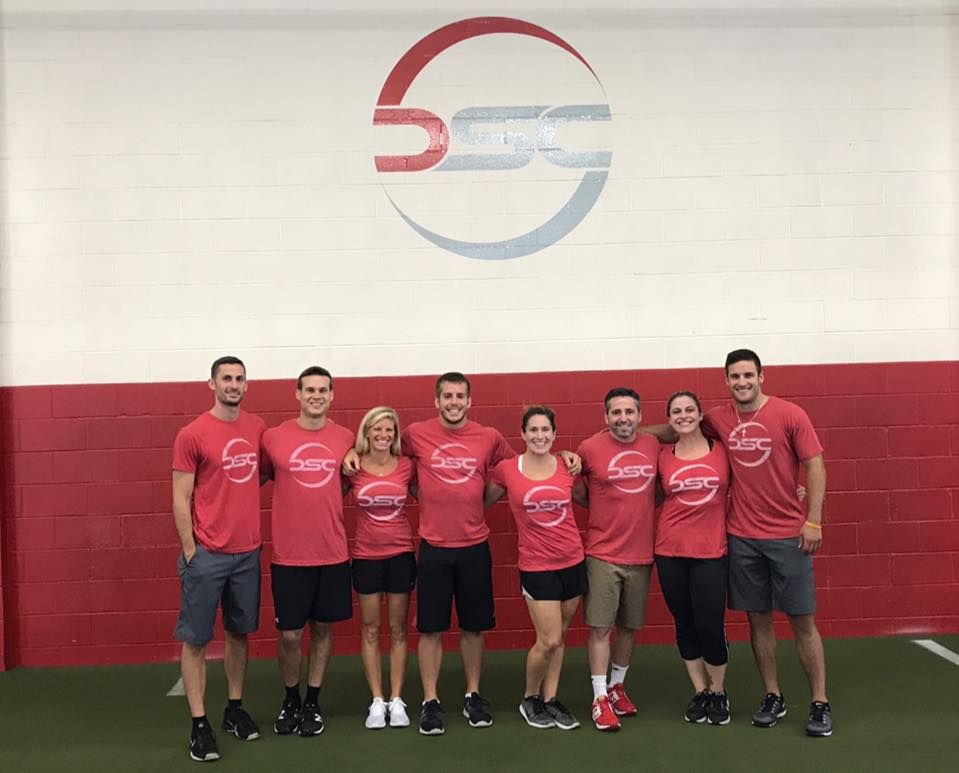 The other half of our support system at DSC comes from our coaches.
Think of them as your expert exercise tour guides.
When you come in, we do the thinking for you.
There is no more wondering what you should be doing or how to do it.
Our coaches will show you exactly what exercises to do, how to do them, at what speed, and with what weight.
The days of trying to make up your own workouts or getting bored with your current routine are over.
Brand new to exercise or have a past injury history?
This is our sweet spot as our coaches are trained to help you modify the exercises as need to make it work for you.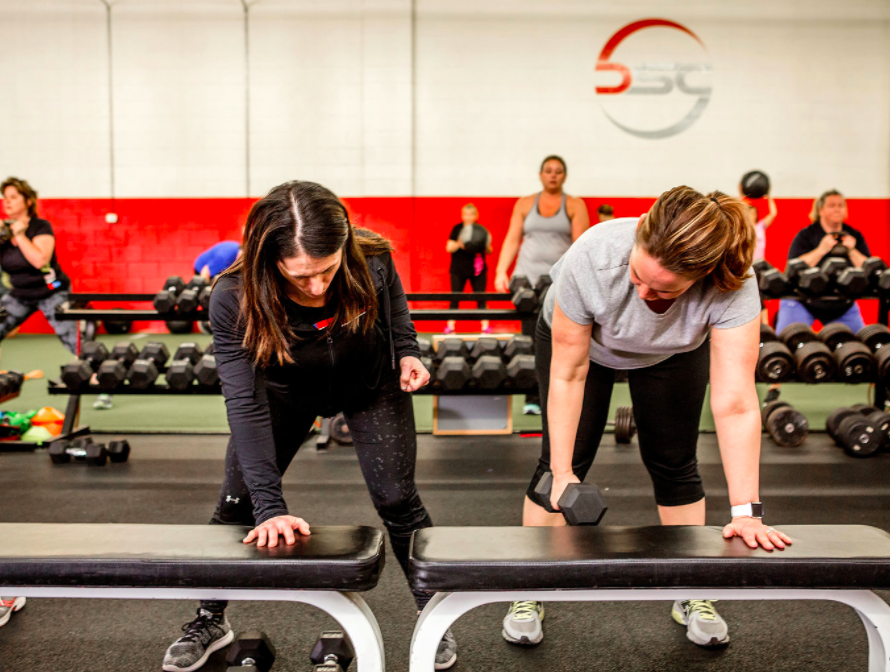 Bad knees, back, hips or shoulders?
No problem.
We have a plan ready for you!
DSC coaches will not only help guide you through your workouts, but will help you take your workouts to the next level.
There is nothing like a coach in your corner offering support and motivation.
Our job is to help you push out of your comfort zone and do things you never thought possible.
We are here to help you reach your fitness and health potential.
We are here to make 2018 your most fit year ever.
And we're going to do it with DSC support!
Ready to get started?
Try a FREE-TRIAL class with our Women's Beginners or Adult Group Training Programs today!
#LetsROCK2018
Click the "green button" below for more information!