8 Insanely Helpful Fat-Loss Tips for Summer
Our 30-Day Summer Jumpstart Program begins July 6th!
You can now access our program 100% online from your home!
30-days of support, guidance, and RESULTS!
Click HERE to register!
---
Summer is here!
This means beautiful weather, cookouts, the beach, your summer wardrobe, and that bathing suit!
With all these things in mind, you're ready to get your workout routine started. You're ready to eat better, improve your energy and to look and feel your best this summer.
It's been a long quarantine and it's the perfect time to take steps in the right direction towards a healthier and more fit you.
Here at DSC, we've got your back! In fact, as the #1 gym in N.H we've built quite the reputation for helping our members get started, be consistent, and get into the best shape of their lives!
To get you started, we've created a list of 8 insanely helpful summer fat-loss tips. Enjoy!
1| Get started NOW!
Not tomorrow. Not on Monday. Not next week.
There is no time like the present and why not start moving towards your goals now?
Zig Ziglar said it best, "You don't have to be great to start, but you have to start to be great!"
Getting results is all about getting started.
So where exactly should you start?
Start small. Even the simplest of things like cutting out soda from your diet or going for a 20-minute walk a few times per week is progress and it's progress in the right direction.
That's what our biggest transformations did. They didn't overthink it. They didn't delay.
Don't wait. Get started today.
2| Get your 30+ minutes of fitness in everyday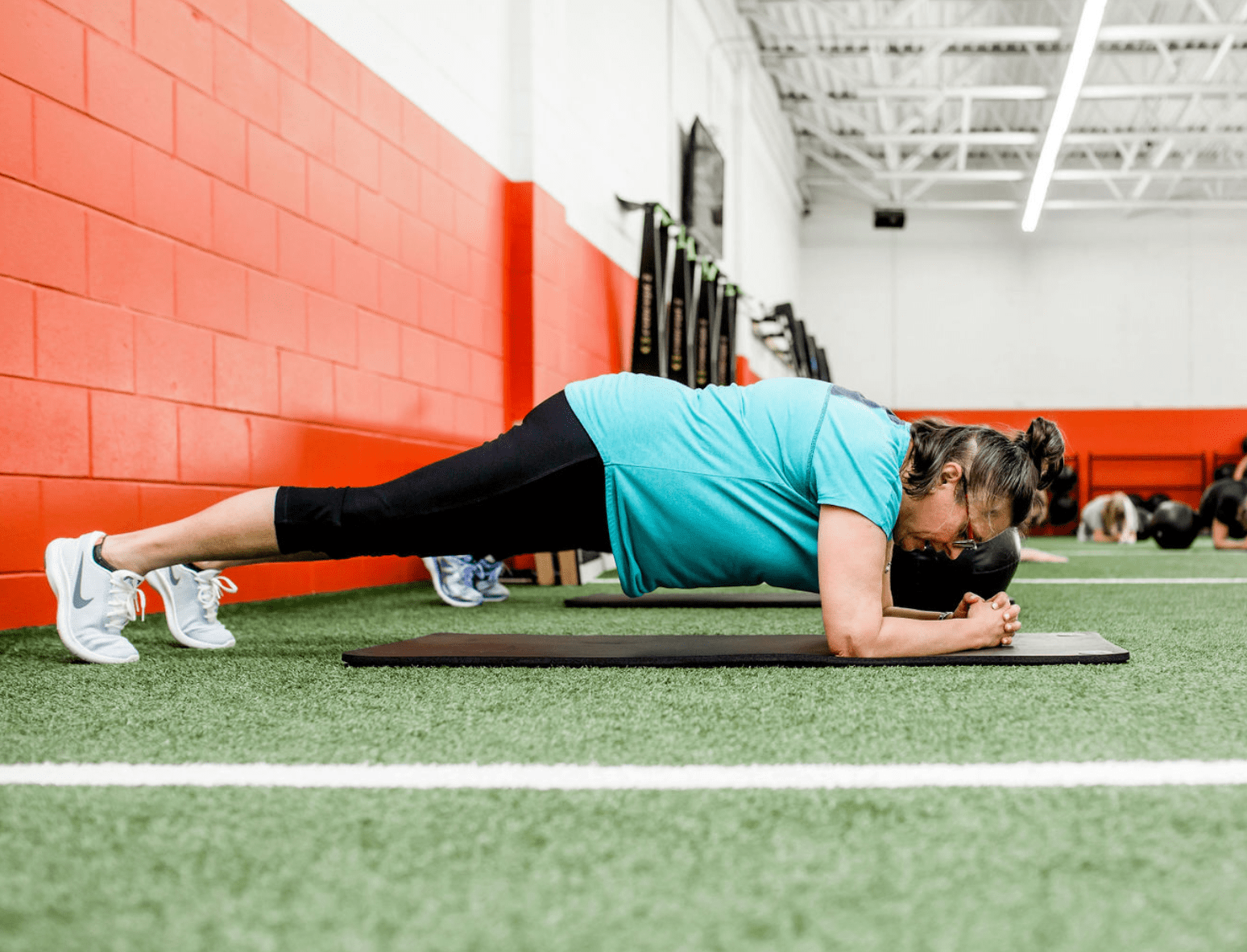 Fitness or working out is at the heart of DSC and your overall health. It improves fat-loss, strength, endurance, injury prevention, muscle gain, disease prevention, and overall mental well-being. It's also a major part of boosting your immune system, managing your weight, building your strength and fitness, and helping you de-stress. Exercise is as effective at boosting our mental health and well-being as it is at boosting our physical health. The list goes on and on.
If fat-loss is your goal, we're really going to need to leverage your exercise to help you shred fat and build strength. The great thing is that it doesn't need to be anything extravagant. With the business of our lives, we want you to move or workout for at least 30+ minutes per day.
Here's a few great options:
1. Complete a DSC home workout
2. Go for a jog or walk
3. Do some yard work
4. Complete an outdoor activity like a bike ride, basketball, or yoga
3| Focus on getting stronger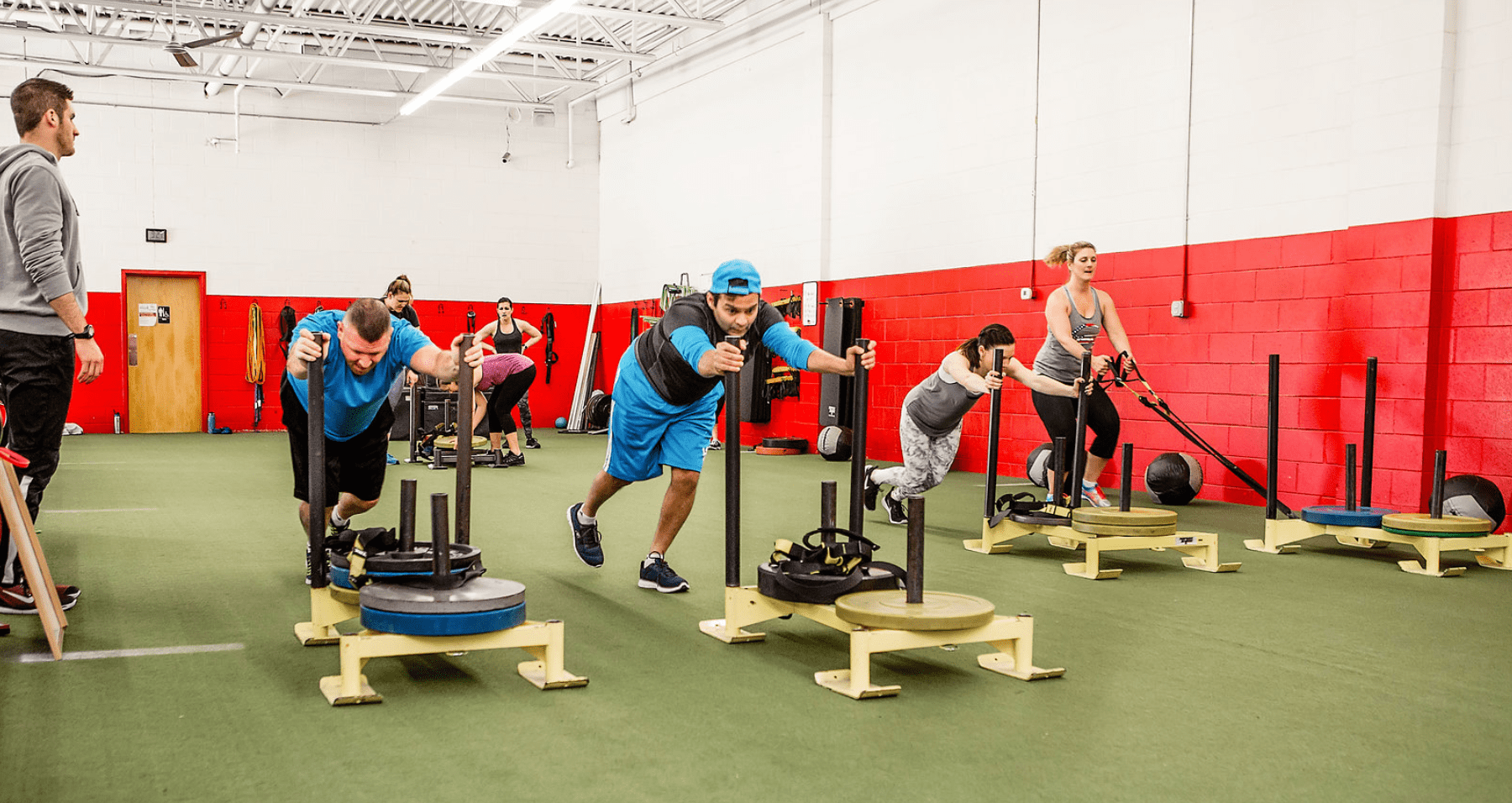 If fat-loss is your goal, cardio is important but nothing will take your results to the next level like gaining strength.
Think of strength as your fitness foundation. The stronger you are, the better every other aspect of your fitness gets like cardio, running, workout intensity, etc. This means by getting stronger your performance with whatever mode of exercise you choose gets better. You get more out of your workouts, burn more calories, shred more fat, and also make daily tasks like climbing stairs easier.
Focus on small daily or weekly improvements to your strength.
This is HUGE for improving muscle tone, burning fat, improving posture, making daily activities easier, improving bone density and reducing injury. This list could really go on and on.
Every time you're in the gym, do something small to improve from last week. Increase the number of reps or sets from last week. Simply increase the weights you use on your exercises by 5lbs.
This will not only do wonders to your physique but it will keep you moving forward toward your goals.
Some of our favorite total-body strength exercises to add to your routine are push-ups, inverted rows, planks, split-squats, goblet squats and farmer carries. Aim to complete a strength building workout 2-3x/week.
4| Eat protein at every meal or snack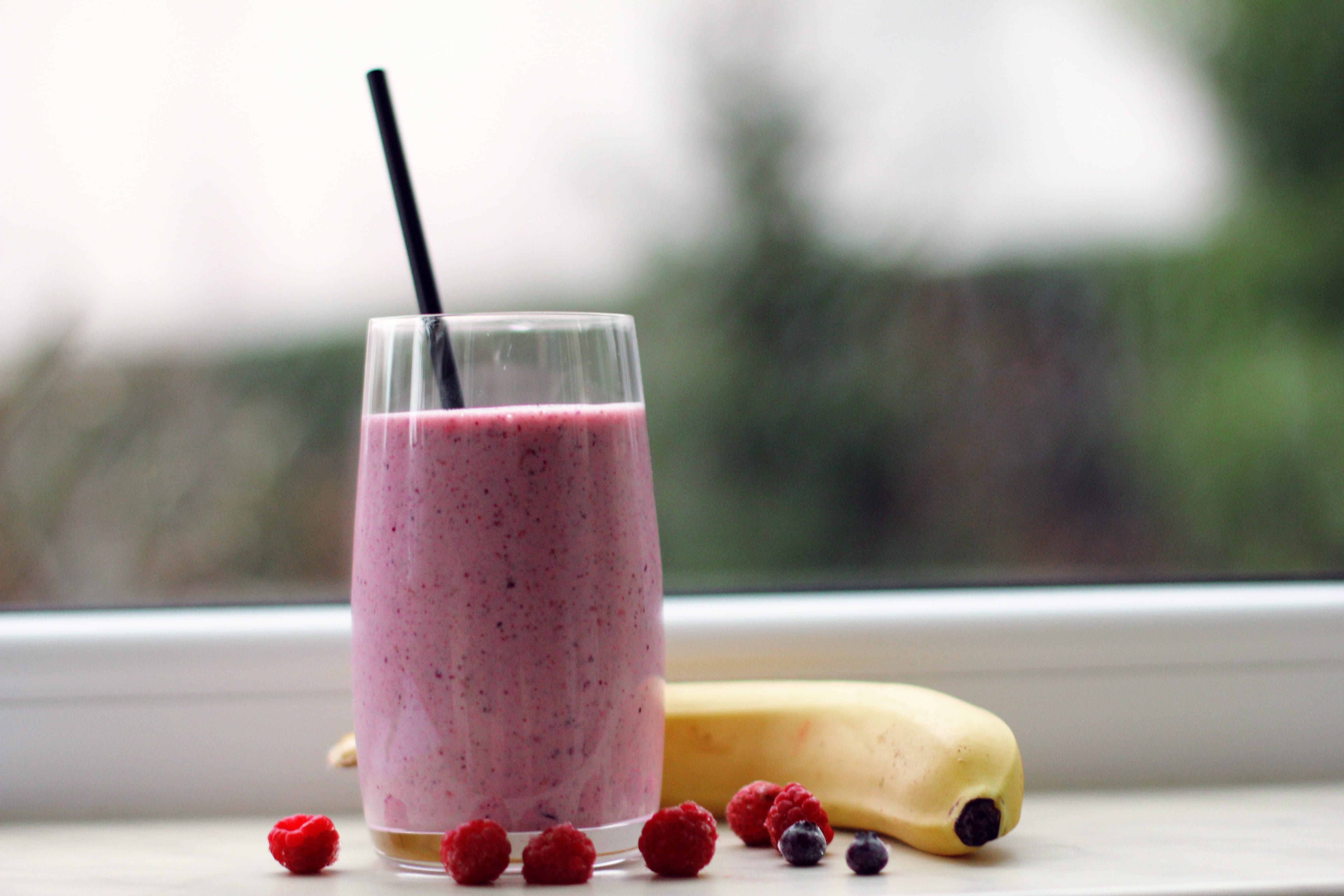 The one food most of us drastically under-eat is protein. This is a problem for those of us looking to lose fat and gain strength.
Consuming enough protein has been shown to help with:
Reducing body-fat

Helping you feel more full after meals and for longer during the day

Growth and repair of muscles

Workout performance

The speed of your metabolism
Aim to include a portion of protein in every meal and snack. Below are some great protein-packed options:
Greek yogurt

Beef

Chicken

Chicken sausage

Eggs and egg whites

Turkey

Beef jerky

Cottage cheese

Ground turkey

Ground bison

Black beans

Turkey burgers

Protein powder (whey or plant based) -- add to smoothies, yogurt, and oatmeal
5| Eliminate calorie-filled beverages
If your goal is fat-loss, regularly drinking calories is a real no-no. We tend to not realize how many calories we are actually taking in through our drinks.
The average American consumes 20% of their diet's calories through their drinks. That is over 400 calories each day!
These are drinks like lattes & coffees loaded with sugar, soda, juice, sport & energy drinks, and alcohol. These are what's known as empty calories as they provide little to no health benefits and do little to fill us up. They just add to our daily and weekly calorie consumption and make it harder and harder to lose weight. They make it incredibly easy to gain weight.
Now if you are someone that drinks quite a bit of calorie drinks each day we aren't asking you to quit cold turkey. Instead, focus on progress by reducing the amount of sugar/additives you put into your coffee and reduce the number of high-calorie drinks like soda, alcohol and juice and replace them with water or tea. Start small by reducing your calorie intake through your drinks and you're going to love the way you start to look and feel.
If you already drink mostly calorie-free beverages, work on getting in a bit more water this week.
6| Portion your food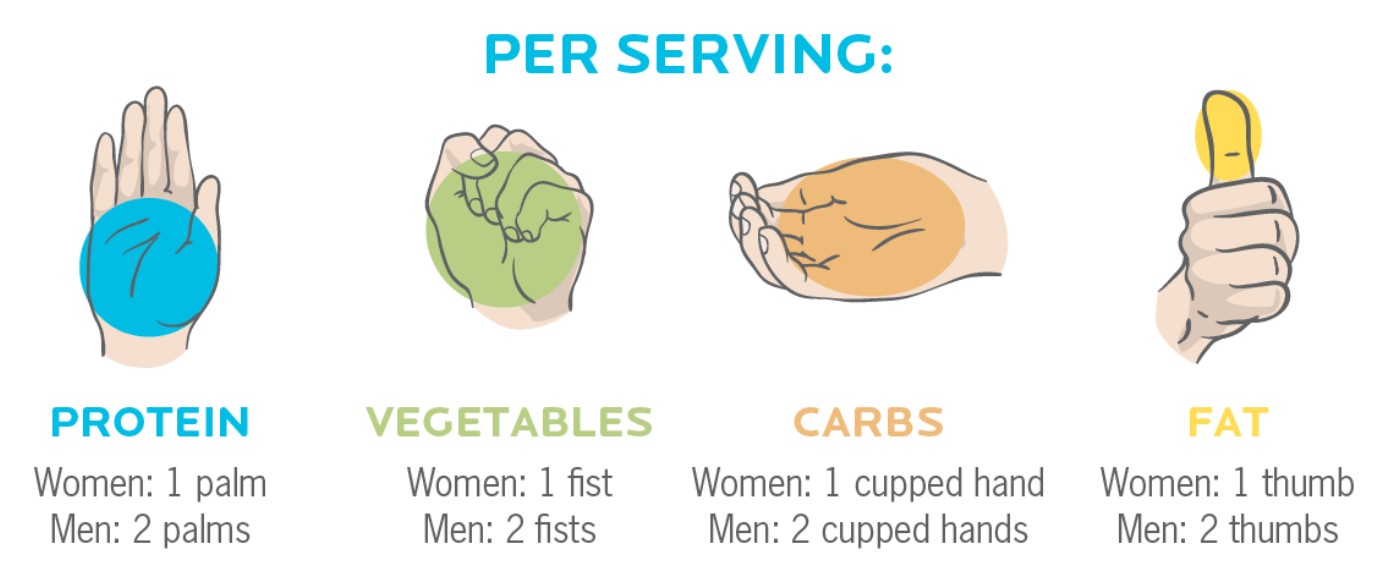 There is nothing that will have a bigger impact on your fat-loss than your diet.
Let me repeat that: There is nothing that will have a bigger impact on your fat-loss than your diet.
When it comes to losing weight, the most important thing is the foods you're eating and how much of those foods you eat on a daily basis.
If you eat too much, you gain weight. If you stick with what you've always done, you maintain your weight.
To lose weight and fat, you need to be in what's known as a calorie deficit. This means you're burning more calories than you consume on a regular basis. How do you do this without counting every calorie you ingest? Enter portioning your food.
This ensures you get enough of each food to improve your health and energy, but don't overeat.
Here's how to build your breakfast, lunch, and dinner:
1st. Pick a protein source
We want your protein source to be the size of one of your palms of your hand if you're a female and 2 palms if you're a male. Protein is important for preserving and increasing muscle!
Here are some great choices: (Turkey, eggs, salmon, tuna, shrimp, steak, black beans, chicken, greek yogurt)
2nd. Pick a vegetable source
We want your vegetable source to be the size of one of your fists if you're a female and 2 fists if you're a male. Vegetables are important for your immune system and give you energy.
Here are some great choices: (Broccoli, spinach, carrots, kale, asparagus, green beans, spinach, bell peppers, mushrooms)
3rd. Pick a healthy carbohydrate source
We want your carbohydrate source to be the size of one small cupped hand if you're a female and 2 small cupped hands if you're a male. Carbohydrates give you energy for your workout and day.
Here are some great choices: (Sweet potato, red potato, chickpeas, fruit, brown rice, quinoa, whole wheat bread)
4th. Pick a healthy fat source
We want your fat source to be the size of your thumb if you're a female and 2 thumb sizes if you're a male. Healthy fats are great for your skin, heart, and brain health.
Here are some great choices: (Peanut butter, almond butter, olive oil, avocado, avocado oil, butter, canola oil, unsweetened coconut, chopped nuts)
7| Make unhealthy foods hard to get, healthy foods easier to get
If you're a bit like me, one of the biggest challenges of quarantine was the downtime at home and the availability of snacks.
Not only was it the availability of those snacks, but the emotions of quarantine certainly can impact our desire to snack and in turn, overeat. All of my stress or boredom eaters know what I am talking about.
The first tip I have is to know your weakness snacks and foods and don't buy them. But if you're going to have certain unhealthy snacks in your kitchen, make them hard to get to. The easier they are to access or the more visible they are, the more likely they are to be eaten. Take those snacks that you know you will eat, and probably should limit and tuck them away in the back of the cabinet. In turn, make your healthy snacks easily seen on your countertops, in your fridge, or the first thing you see when you open the pantry.
8| Join our Summer Jumpstart Program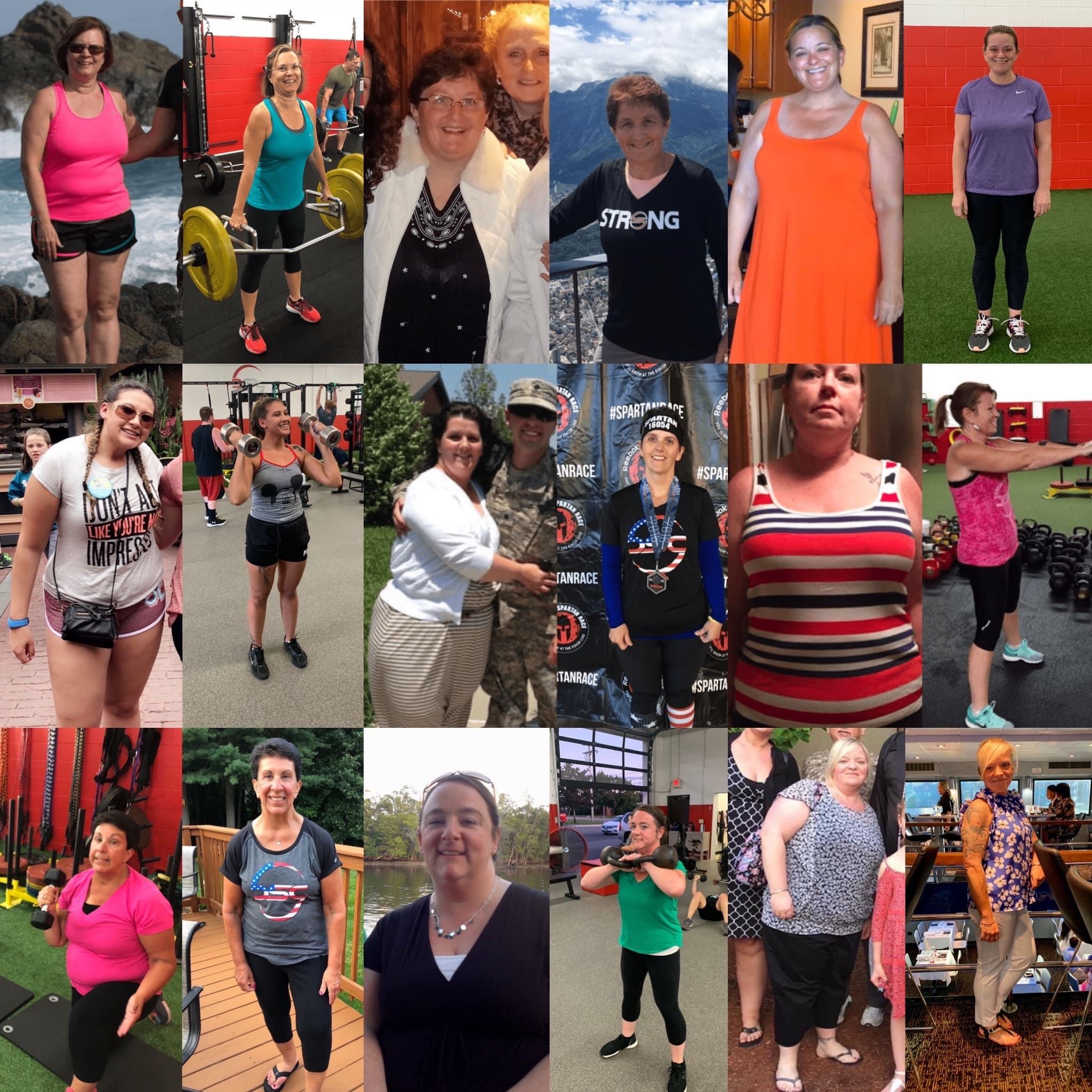 If you're like most, you're ready to get into a consistent workout routine after a long quarantine.
You're ready to look and feel better this summer and beyond.
You're ready to improve your diet.
You're ready to lose weight and feel great!
If this sounds like you then we have the program for YOU!
On July 6th we are kicking off our 30-Day Summer Jumpstart Program, now available right from your home!
This program is specifically designed for beginners or those looking to jumpstart their health and fitness.
We've combined our:
Perfect for all levels DSC workouts (at DSC or online from home)

Nutritional guidance

Fat-loss meal plans

Support and guidance
...into one program that you're going to LOVE!
We have just 30 spots available! Click below to register!
What are members saying about our Jumpstart Program?
"I have lost 25lbs! The workouts can all be scaled back and no one makes you feel bad if you can't do the hardest version of any exercise, they just help you master the one you're currently at and encourage you to keep pushing." - Brooke
"Overall, this has been the BEST experience of my life!" - Emily
"I was so nervous to start at first but the staff and members were so supportive and encouraging!" - Michelle
"Thinking of joining DSC? Don't be intimidated. Don't overthink it. The program works, so if you are looking for real change, do it!!! You won't be disappointed." - Mike
Get into the best shape of your life in 30-days! Click below to register!