8 Breakfast Smoothies You're Going to LOVE!
Mom was right when she told you to eat your breakfast.
Starting your day with the right foods has been shown to:
reduce body fat
increase muscle
improve memory, learning & productivity
increase energy
regulate blood sugar
The key though is to eat the right foods.
The right combination of healthy fats, slow digesting carbohydrates and protein put you in a great position to dominate the day with sustained energy!
Though there are plenty of good choices when it comes to breakfast, smoothies are one of our favorites.
They are simple, quick and taste amazing!
Smoothies can even be easily made the night before and left in the fridge.
Enjoy :)

#1 Peanut butter dream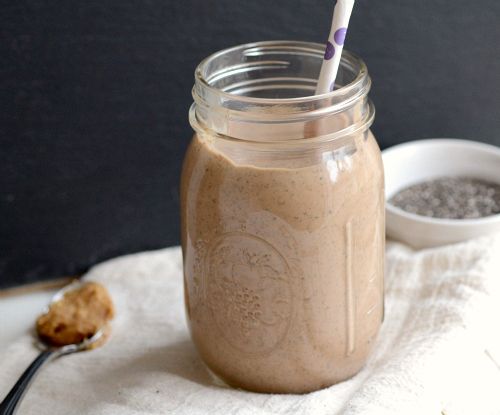 1 scoop chocolate protein powder
1 banana
1 cup ice
2 tablespoons peanut butter
2 tablespoons cocoa powder
Almond milk
Blend and enjoy
#2 Pumpkin mocha
1 scoop chocolate whey protein powder
1/3 cup full-fat coconut milk (canned)
1/3 cup almond milk (or alternative)
1/2 cup coffee (brew ahead of time and store in fridge)
1/2 cup organic canned pumpkin
1 handful spinach
Blend and enjoy
#3 Pumpkin pie
1 scoop vanilla whey
1/2 c pumpkin
1/3 banana
1/3 c full-fat coconut milk
2/3 c almond milk
1 handful spinach
Blend and enjoy
#4 Chocolate covered cherry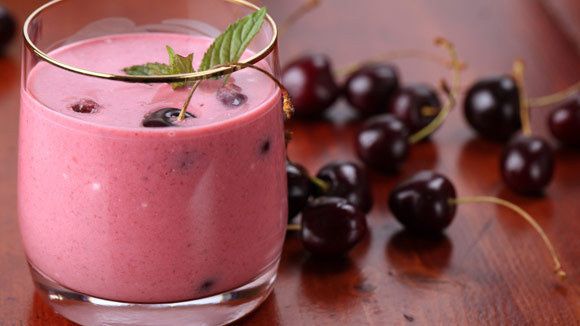 1 scoop vanilla or chocolate protein
1/2 c frozen dark cherries
1/3 c full-fat coconut milk
2/3 c almond milk
1tsp cocoa powder
1 handful spinach
Blend and enjoy
#5 Da beach is that way


1 scoop pina colada or strawberry protein powder
1/2 c frozen pineapple
1/3 c full-fat coconut milk
2/3 c almond milk
1/2 squeezed orange
1 handfull spinach
Blend and enjoy
#6 Blueberry muffin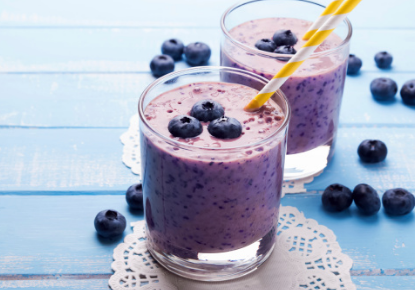 1 scoop vanilla protein powder
2/3 c blueberries
1/3 c full-fat coconut milk
2/3 c almond milk
1/4 tst cinnamon
Vanilla extract to taste
1 handful spinach
Blend and enjoy
#7 Strawberry banana
1 scoop vanilla protein powder
1 banana
1 handful frozen strawberries
1 tablespoon shredded coconut
1 handful spinach
2/3 cup almond milk
Blend and enjoy
#8 Create your own
Pick one protein: 1-2 scoops protein powder
Pick one fruit: 1 handful frozen fruit
Pick one healthy fat source: 1 tablespoon cocoa powder, peanut butter, coconut
Pick one vegetable: 1 handful spinach or kale
Pick one liquid: 2/3 cup almond or coconut milk
Add ice to increase smoothie thickness
#9 Bonus: Protein bowl
1-2 cups plain greek yogurt
1/2 scoop protein powder
Small handful fresh blueberries
1 tablespoon shredded coconut
1 small handful walnuts
Mix in bowl and enjoy