6 Benefits of Joining Our Summer Youth Camps
We have found ourselves on either side of the spectrum when it comes to our youth's activity level.
On one side, the rise in travel teams, early specialization in sports, and year round competition leaves many of our youth over-competed, injured, and rundown.
It also leaves no time to get faster, stronger, and better conditioned to keep up with the growing competition in sport.
It is no surprise overuse injuries are at an all-time high and sports related surgeries that were once performed on adults are being performed on middle-school aged kids.
On the other end, after the past year of on and off quarantine/isolations, our youth's activity levels are at an all-time low.
Research from the World Health Organization shows only 20% of our youth meet the activity level guidelines.
What has increased especially after the past year is our youth's screen time and anxiety.
Here's how our summer camps can help!
Countless research has shown how regular exercise improves our youth's ability to:
Develop long-term health and fitness habits

Maintain a healthy weight

Prevent and decrease the risk of various illnesses and diseases

Improve cognitive function (memory, learning, focus, etc.)

Decrease stress and anxiety

Improve confidence, self-esteem, mood, and energy
These are the exact reasons why we created our Youth Summer Performance Camp here at DSC.
Our goal at Dynamic Strength and Conditioning is to raise awareness and create a solution to these issues, leaving our youth having fun, free from athletic injury or burnout, and interested in health and wellness for the long-term!
With the trend in early specialization of sports and the drastic rise in youth inactivity, it becomes even more important that our youth has a solid foundation of movement, conditioning and strength to ensure a long, healthy, athletic career and lifestyle.
Here are 6 benefits of joining our Youth Summer Performance Camps!
1| Performance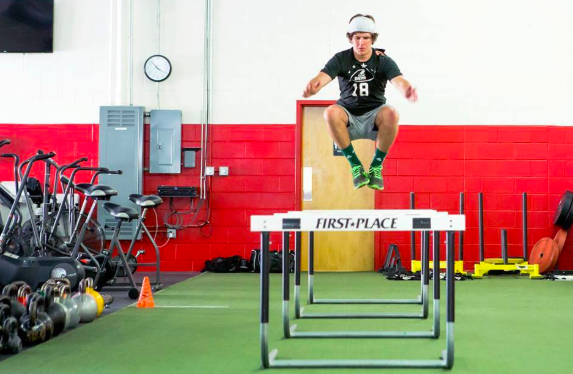 Our goal as performance coaches is to make our Summer campers better athletes.
We do this in a variety of ways like improving our athletes:
Speed

Agility

Power

Balance and Coordination

Reaction Time

Total-body & Core Strength

Endurance
Your child will leave our camps running faster, jumping higher, and getting to the ball quicker, all with less fatigue and more confidence!
We do this by helping our athletes get stronger and improve their technique and body position during movements like jumping, sprinting, and cutting.
This will leave them able to play as hard and fast in the first quarter as they will be in the last.
One of our favorite parts of the program is testing our athlete's speed and vertical jump at the beginning of the camp and seeing their incredible progress at the end of the Summer.
This creates a huge spike in confidence as the athletes see all of their hard work payoff at the end of the Summer.
2| Getting Active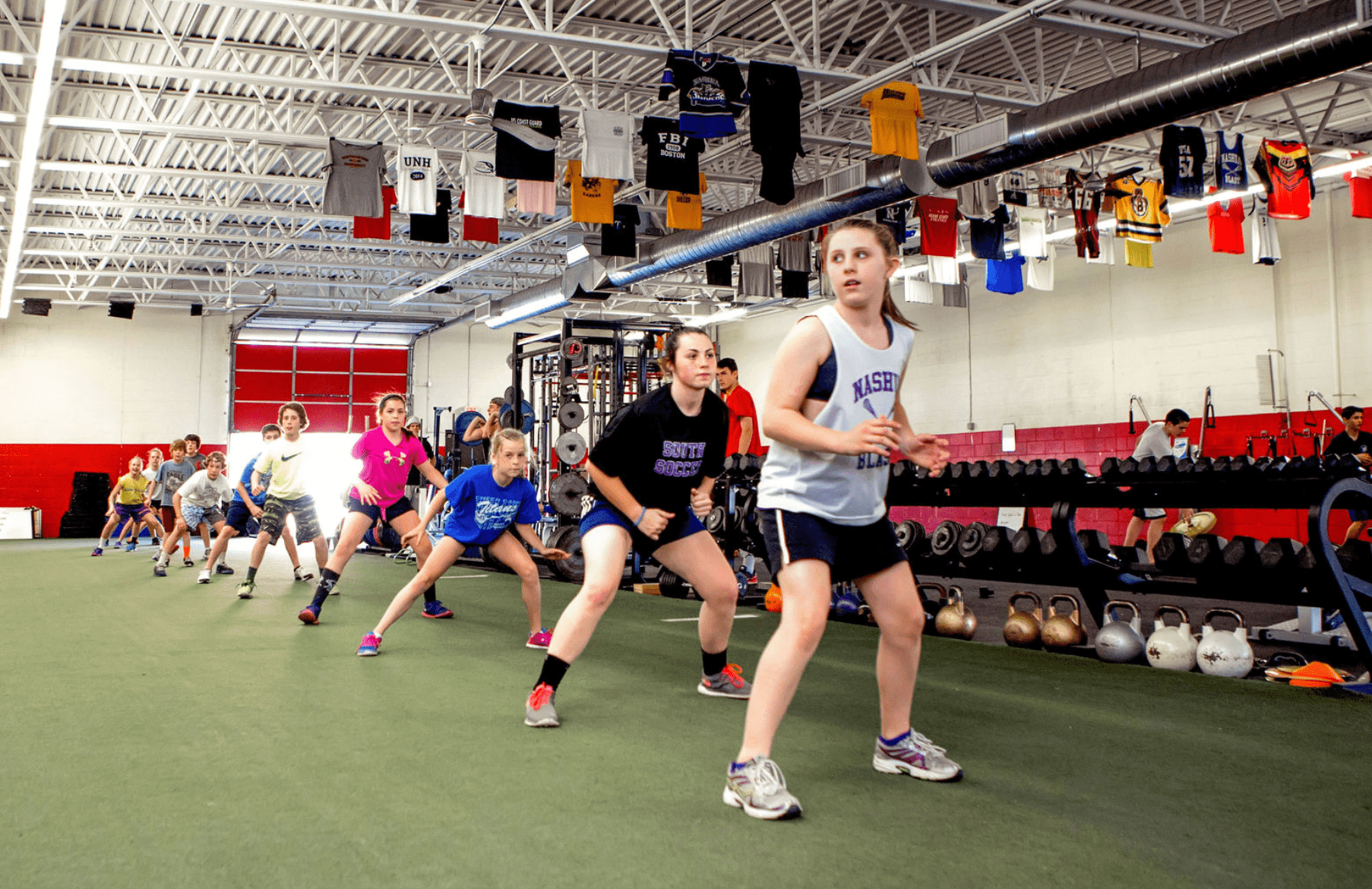 Our mission this summer is to help our local youth improve their activity levels and have fun doing it!
We are going to do this with a variety of age appropriate:
Warm-ups

Speed and agility drills

Core and total-body strength exercises

Conditioning exercises

Fitness games

And more!
Is your child new to our program? Awesome! Our camps are perfect for all levels and abilities.
Your child can expect to work hard, sweat, and have a blast each and every session!
3| Decrease Risk of Injury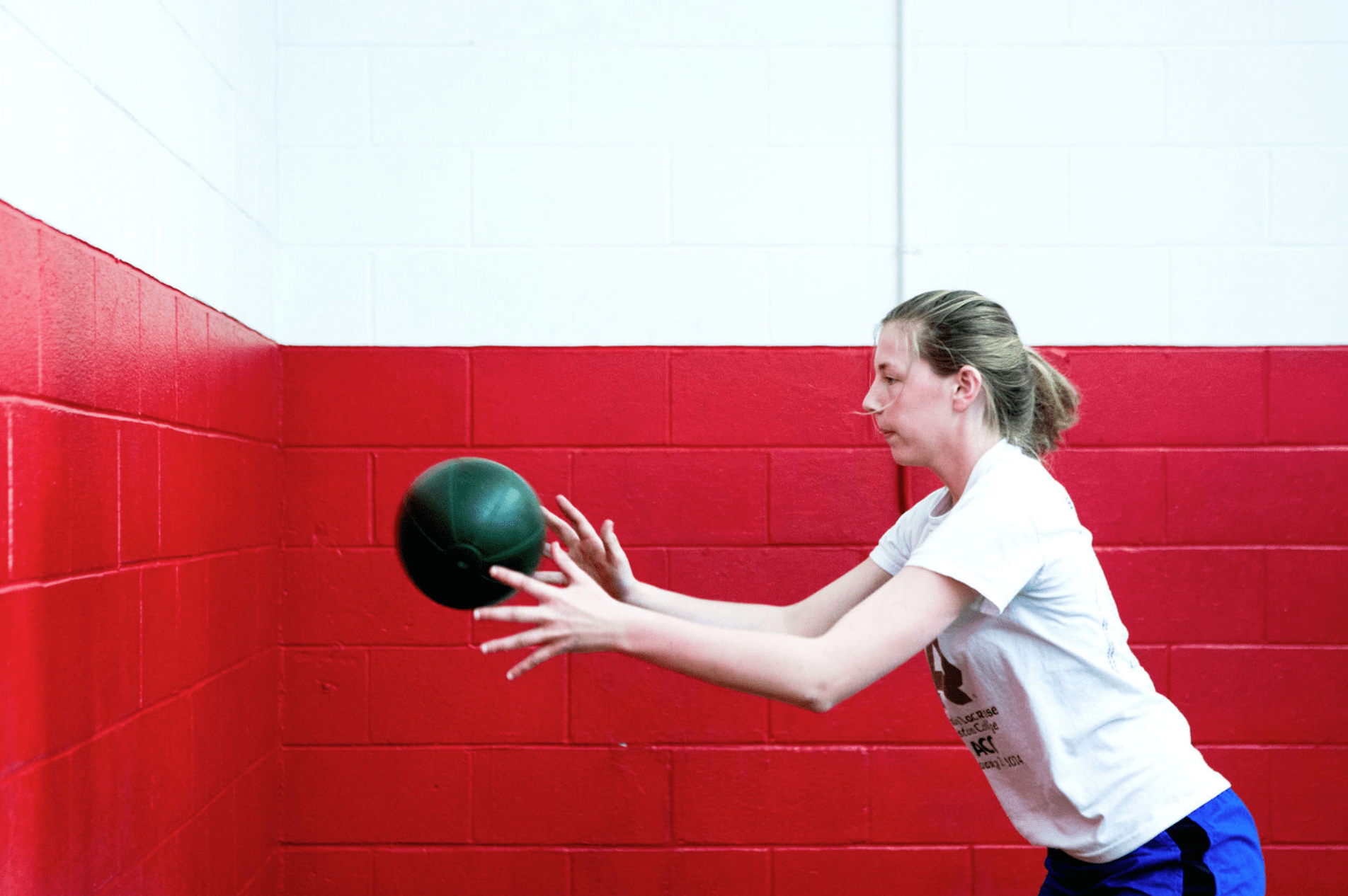 Sports are demanding, unpredictable, and often physical.
Any one of those things can increase an athletes chance of injury if their body is not equipped to handle the demands of their sport.
In fact, over 3.5 million youth athletes will be injured this year with overuse being the number one cause of injury.
This simply means, their bodies were not physically ready to handle the demands of their season(s).
Research shows proper warm-ups, stretching, speed and agility drills, strength & core training, and conditioning all can drastically reduce an athlete's risk of injury!
The best defense is a good offense, and a well rounded strength training program can "bulletproof" an athlete against injury!
4| Coaching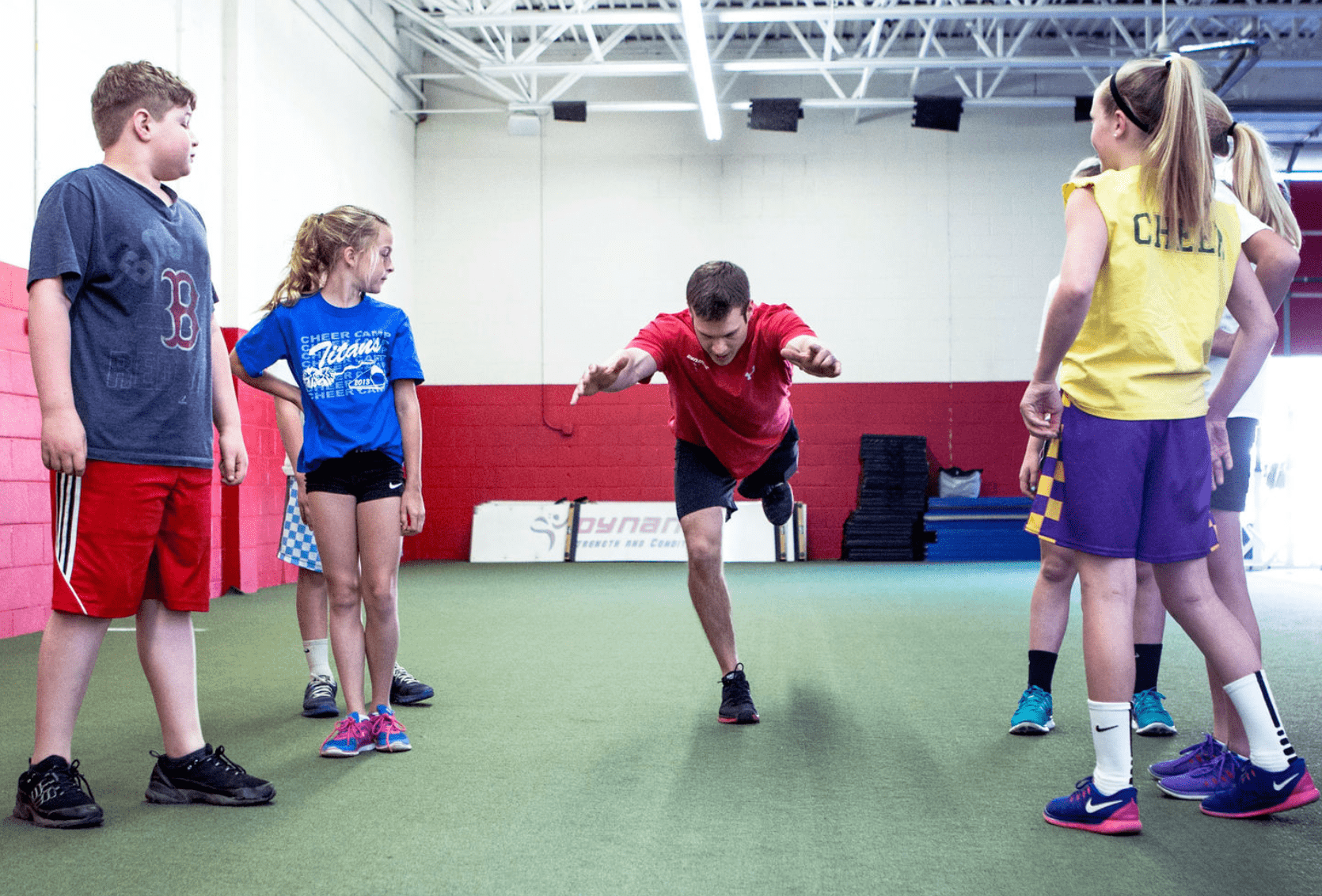 With a low coach to athlete ratio, we are able to give all our campers individualized attention and motivation.
Athletes are able to get the attention of 1-on-1 expert training within the group setting.
This is crucial in our coaching as the kids in our program come from a variety of athletic and non-athletic backgrounds and injury histories.
Our mission is to coach and arm our athletes with the skills and knowledge necessary for long term health and fitness success so they can learn the proper way and safe way to exercise.
Your child can expect to:
Learn proper sprint mechanics

Learn proper agility mechanics and body position

Learn proper exercise technique

Increase their workout motivation
5| Nutrition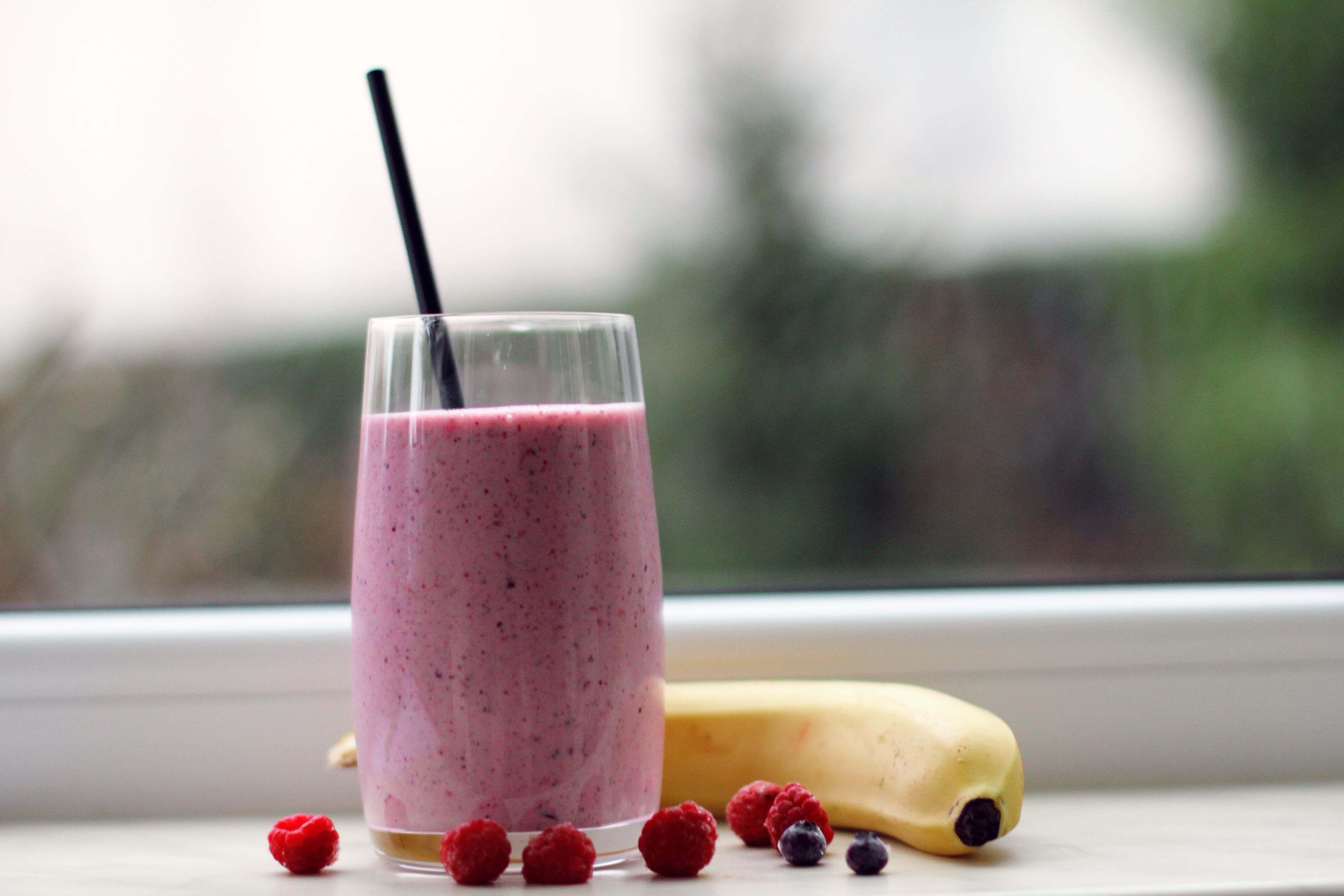 We know most kids are picky eaters.
We also know how much they will benefit from making better choices and habits when it comes to their nutrition.
Like fitness, instilling better nutritional habits when our children are young, has been shown to drastically increase their healthy habits as adults.
Over the course of the summer we will be teaching our campers:
How to start their day with a healthy breakfast

How to make protein smoothies

How to make healthy snacks

How to properly hydrate

How to limit sugars and other junk foods

How to properly fuel before workouts, games, and practices
6| It's FUN!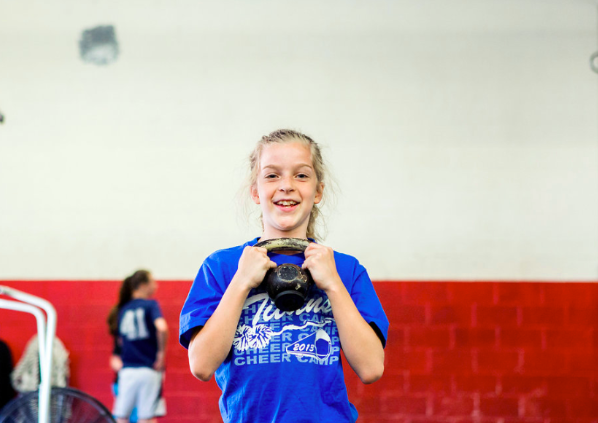 We know from research that if a kid enjoys physical activity at a young age, they are more likely to continue to lead an active and healthy life later on.
Our goal is to ensure that every athlete has a great experience at DSC!
After months of quarantine, it's time to get our kids active, moving, and having FUN!
We use a positive, high energy, and fun environment to teach our athletes the fundamental movements, strength, speed and skills needed for a lifetime of achievement, fitness, and health.
We cannot wait to get started this summer!
Our 10-Week Summer Youth Performance Camps Start
June 20th!
Click HERE to register!