6 Reasons Why Dynamic is the #1 Gym in N.H!
Thank you all for voting DSC the #1 Gym in New Hampshire (Union Leader) and the #1 Gym in Nashua (WMUR)!
Thinking of joining Dynamic?
Here are 6 reasons why you should!
#1 Guidance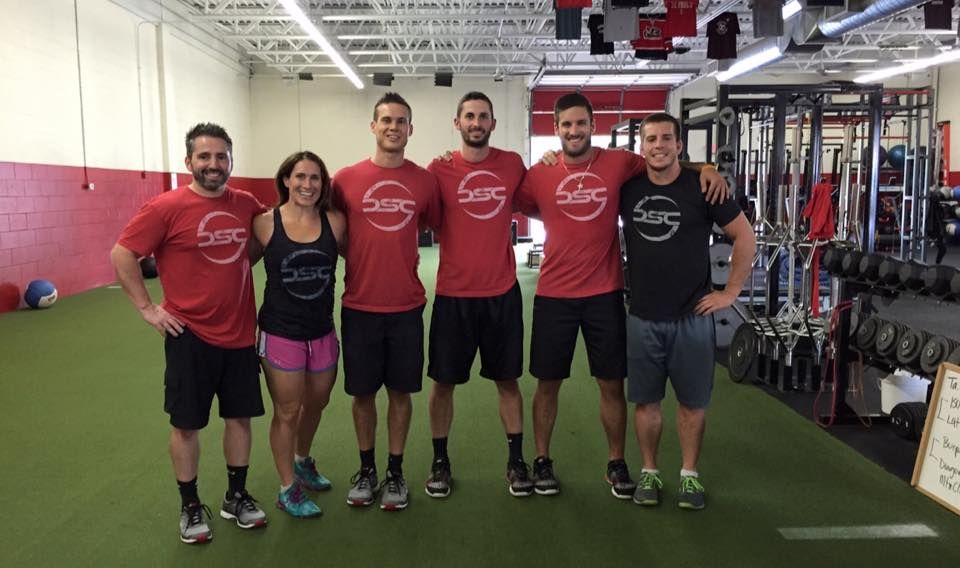 Guidance is number one on our list and for good reason. Here at Dynamic, our coaches take the guesswork out of your exercises and nutrition.
It's like showing up to the gym with a motivating, personal tour-guide.
Our expert coaches take our members through every step of the workout.
From the warm-up stretches, to the strength and core exercises, cardio and cool-down.
Every exercise is explained, demonstrated and coached so you are doing the movements with the correct position, technique and weight -- allowing you to do things you never thought possible without getting hurt.
Imagine never saying the following to yourself again:
"what should I do at the gym today?"
"Is this exercise right for me?'
"Am I doing this correctly?"
"I guess I'll hop on the treadmill again"
"I'll just skip that today"
#2 Support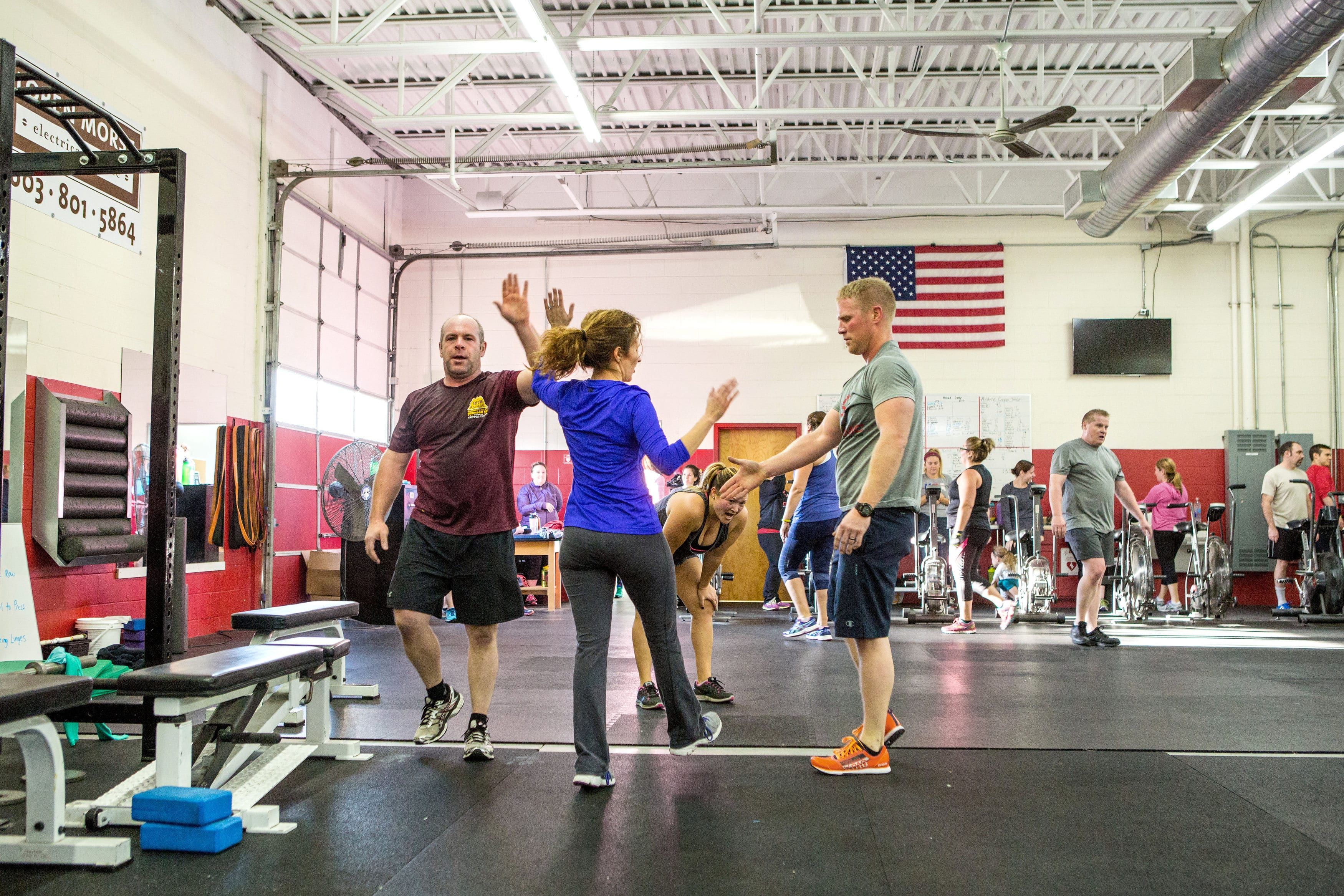 At Dynamic, our support system comes from two important areas.
Its comes from our coaches and most importantly, our members.
Not only do our members support each other, but they celebrate one another's success!
It is amazing to see the relationships that have evolved with our members.
They support, push, motivate and hold each other accountable helping each other stay committed.
We even have a Facebook group where our members can stay connected, support and motivate each other outside of the gym.
It is no surprise that even exercise research has shown far greater results and commitment for those who begin their exercise in group setting vs. on their own.
#3 Personalization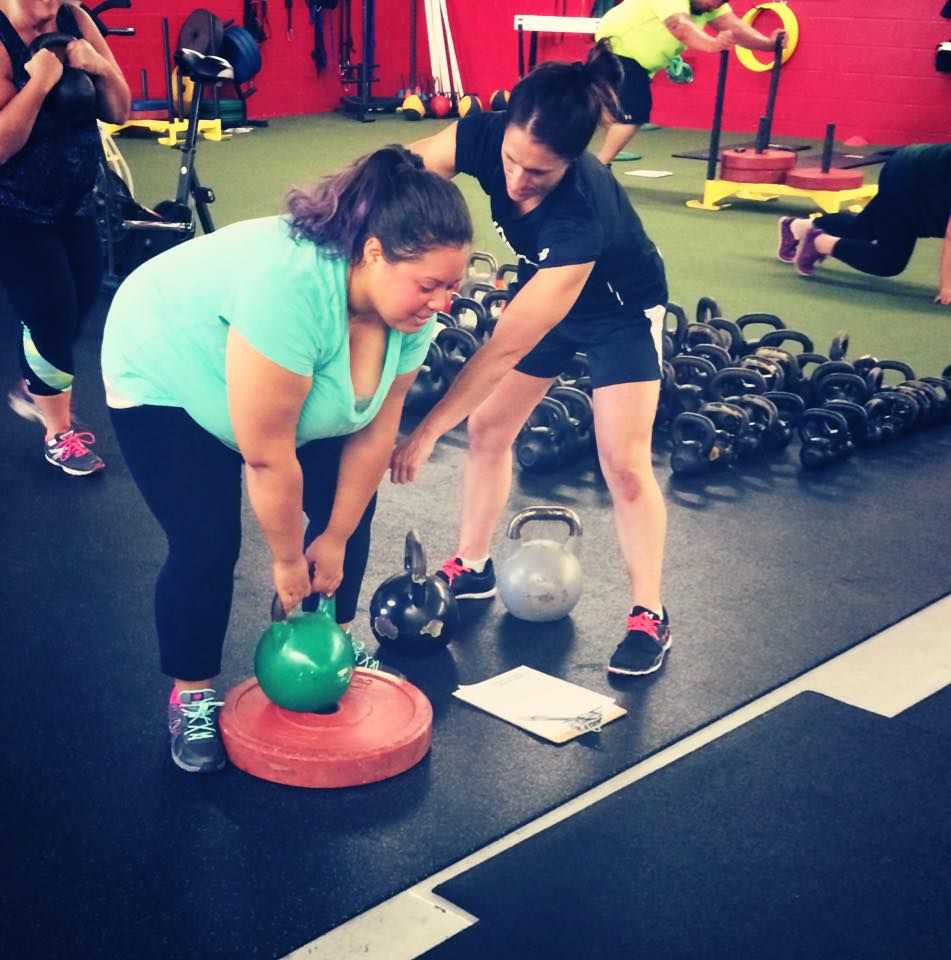 We have new members starting with us every week.
The majority of these members have different goals and come in with some kind of medical and/or injury history.
This is why our team coaches and treats every member as an individual.
No matter your goals (fat-loss, strength gain, endurance, etc), your current level of fitness or your injury history our coaches are here to guide you in the right direction to reach your fitness goals.
We have members starting with us with just about every injury and condition you can think of.
This is why we offer a variety of training options from our private training to our adult group and women's beginners group training to provide a supportive and individualized training environment.
No matter where you are at, brand new or a veteran to the gym, you will have great success at DSC!
#4 Innovation
The world of health and wellness is ever changing.
Research and technology are constantly pushing the envelope on what we know about improving our health.
This is great news because it is what allows us and our members to constantly improve and get excited about their training.
Our innovations start with our training methods.
Our expert coaches are constantly working at improving their craft from the training programs they design to the way in which they coach them.
You won't see our members sitting at machines or running endlessly on a treadmill.
We are focused on state of the art, functional, compound movements, using a variety of equipment like dumbells, kettlebells, sleds, barbells and body-weight.
We choose exercises that work for the individual and deliver the greatest results in and outside of the gym.
Not only are we on the quest for the endless pursuit of improvement within our training programs but we are also now offering the very best in both physical therapy and nutrition coaching so our members have the ability to receive the very best in all aspects, health and wellness.
#5 Environment (we have FUN!)


One thing you will consistently hear from members about what sets DSC apart from the rest is the atmosphere.
Walk into any class and you will hear, see and feel one aspect that makes DSC so great -- the energy.
Between the music, laughter, effort, high-fives, and motivation, our members make the environment something special.
We believe exercise should be fun and we make it a point to be just that!
#6 Results
When you combine the 5 reasons above you get the most important aspects of reaching your fitness goals -- consistency.
When you have guidance, support, motivation, accountability and you have fun doing it, great things are going to happen.
This is why our members have had such incredible success over the past few years.
Look no further than our Wall of Success and the incredible top transformations of our Women's Group Training over the past year.
We welcome you to be our next success story!
---
Ready to get started?
Click on the "green button" below!