5 Ways to Instantly Improve Your Diet in 2019!
Today's article comes from DSC Nutrition Coach, Beth Rioux.
Enjoy!
---
So many of us find ourselves getting way off track by the end of the year.
Halloween starts the long and steady decline of our good habits, mindfulness, routines, and schedules.
And in its place we find ourselves eating way too many sweets, processed foods, over eating, and drinking too many sugary drinks or alcohol.
We are so busy and rushed that we are either eating on-the-go and grabbing unhealthy food options or not eating at all.
There are constant parties or social events that we are attending and eating all the wrong foods and way too many of them!
We start off with great intentions and then end the year feeling like we failed or are just in a rut that we can't seem to get out of.
This is a vicious cycle, we eat bad and then we feel bad, so then we eat bad again and so on...
Well you are not alone.
In fact, the average American puts on 7-10lbs during the holidays.
But, don't you worry!
We are here to help!
We want to give you these 5 tips to getting your nutrition back on track so you can be the best you in 2019!!
1| Set Goals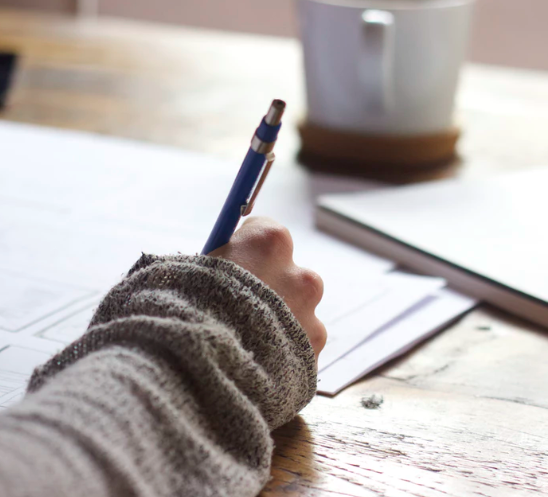 Setting goals is a great way to give yourself some direction and accountability.
Think about what you would like to accomplish and set some goals that will help lead you to achieving it.
The goals should be specific and measurable.
If they are too broad or general, ex: "I want to lose weight" then you can find yourself feeling overwhelmed and not knowing where or how to start.
Rather if you make a goal that is more specific and measurable, ex: "I want to lose 10lbs in 12 weeks", then it is much easier to get started and you know exactly what you are shooting for.
The goals should also be realistic.
If you set a goal that is not then you are just setting yourself up for failure and are more likely to not follow through with it.
You are better off setting small goals for yourself and then setting new ones as you reach each one.
Goals should always be written down, this way they are there for you to see and remind yourself of what you are working towards.
It can be a good idea to tell someone else about your goals, just another way of holding you accountable!
2| Do it with a buddy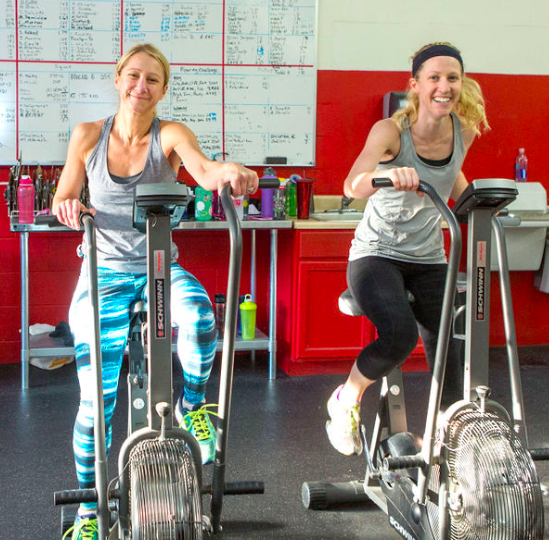 Get a friend or a small group of friends that you can do things together with and have as your accountability buddies.
This can be a great tool with working out, eating right, giving/getting ideas, and support or even participating in nutrition challenges.
Workout buddies are great! They help to motivate each other to get to the gym or to get your workouts in. You are more likely to go if you have someone there that is waiting for you or going with you to workout. It also makes it more fun!
Accountability buddies are also great for getting you working towards your nutrition goals.
If you have someone checking on you and holding you accountable, you are more likely to stick with it.
You can use each other for advice and tips, to ask questions and get help.
We even have some people make their own challenges to participate in to keep themselves motivated!
3| Plan ahead
Planning ahead may be one of the most important things you can do to stay on track.
Our lives are so busy and we are often pulled in a million different directions that it is not easy to always have the right food options available to us.
We end up not eating or grabbing the most convenient (most often unhealthy) food possible.
Thus, being why planning is so important.
If you know your schedule for the week ahead, including work, classes, workouts, kid's activities and sporting events, you can better prepare for what you will need.
Picking recipes, making shopping lists and going grocery shopping before your week begins will allow you to have everything you need for each meal.
Using slow cookers is a great tool for days when you are not home much and short on time, for nights that family members all have activities and will be eating at different times, or for meals that just need a lot of time to cook.
Super easy to throw in all of the ingredients and turn it on before you leave for work and boom, dinner is ready when you get home!
Headed out for a long day or trip?
Pack your meals or bring healthy snacks with you for when you get hungry.
Meal prepping is a helpful practice for those looking to bring a nice healthy lunch to work each day, have a healthy dinner ready to warm up when you get home from work, or to bring with you when attending a kid's sporting event or all day tournament.
You can cook up some meals in batches and put them in containers for each day of the week.
4| Create a successful environment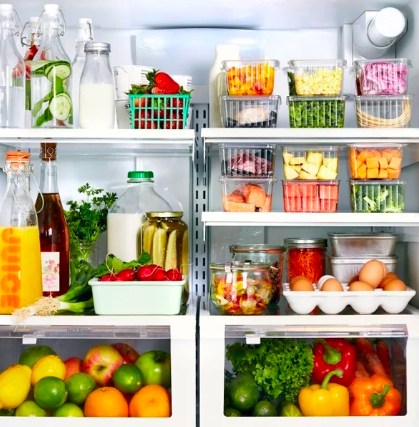 Your environment is a huge factor in whether you will have success and how much.
Whether you will stay on track with your nutrition goals and keep you from being derailed over and over.
Go through your kitchen and look closely at what foods you have in your refrigerator, cabinets, pantry and on your counters.
These are the options that we have surrounding us and at our disposal at any given time.
If your house is filled with unhealthy options than those are most likely the things that you will be grabbing to eat, packing lunches with and snacking on most of the time.
Nutrition Coach, John Berardi's First Law states that "If a food is in your possession or located in your residence, either you, someone you love, or someone you marginally tolerate will eventually eat it."
In order to get the results you want and to reach your nutrition goals, you have to surround yourself with good healthy foods and purge the stuff that's holding you back.
Make some time, get the garbage bags ready and ditch the junk!
5| Join our Nutrition Coaching Program
Are you tired of the diets, fads, cleanses and yo-yo results?
Do you lose weight to then just put it all back on?
Are you ready to clear the confusion surrounding what and when to eat?
You're not alone!
It's time for lasting results!
You are like many others that try to do it on their own and end up back where they started.
You can try diet after diet, some work and some don't but what they all usually have in common is that they are not sustainable and once you return to eating 'normal' you put the weight back on.
Instead of a diet that has you restricting certain foods, what you need is knowledge and the tools to implement it.
That's where our Nutrition Coaching Program comes in.
Our program teaches you how to eat healthy and to make good choices, form habits and routines that make for a healthy sustainable lifestyle.
Going through the Nutrition Coaching Program gives you accountability, which is one of the most important pieces that people are missing when working towards their nutrition goals.
You will have a coach helping you along the way, giving constant feedback and guidance and making the appropriate changes to help you reach your goals.
The program also offers community support through our private page where members can ask questions, give/get tips and advice, share recipes and most importantly encourage each other.
You can take the information and tools learned in nutrition programs with you to utilize and implement forever!
Check out some of our incredible results!