5 Crucial Elements Your Workouts Might Be Missing
Are you ready to get into the best shape of your life in 2020?
Over the years we've helped hundreds and hundreds of our members do just that. Many of these members joined our program with little to no fitness experience or multiple failed attempts of trying to workout on their own. Most came to us with a long list of injuries and medical histories but have absolutely thrived in reaching their goals. They've gotten into their first consistent workout routine and have never felt better!
How did they do it?
It all starts with the right workouts to keep you committed and seeing progress.
Today we're covering the 5 key elements of every great workout that you don't want to miss!
1. Structure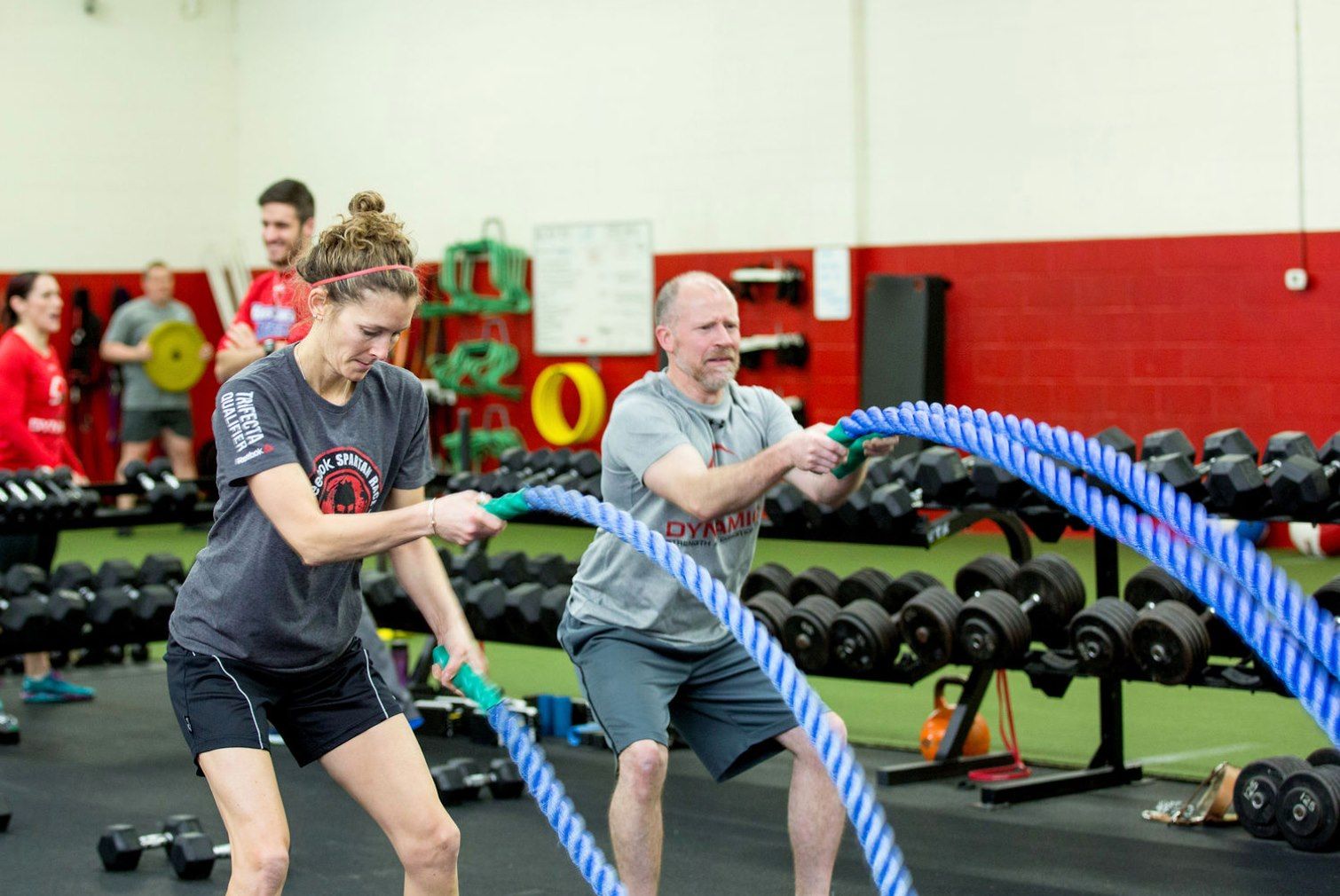 One of the most important aspects of fitness and weight-loss success is having a structured workout plan. It allows you to hit on all the most important areas of a great workout and allows you to get the most of your workout time. What you will love most about having structure is that it helps provide you with a plan. Imagine starting your workout and not having to think about anything. Imagine not trying to figure out what to do next. Having your workout structured and planned is a key ingredient to longterm success.
So how do you structure a great workout?
Step 1: Your Warm-Up
No matter the length or intensity of your workout, always start with a warm-up. First, this will allow you to get more out of your workout time by having your body warmed-up, flexible, and ready to rock before you even start the main parts of your workout. It will allow you to workout with more intensity and strength, drastically effecting your overall results. Secondly, warm-ups are crucial for injury prevention as they improve flexibility & posture, reduce stiffness, lubricate and heat your joints, and allow you to practice some of the movements you're going to do in your workout.
Give this warm-up a try! ⬇️
Steps 2: Your Strength and Cardio Circuit
Once your warm-up is over it's time to get into your strength and cardio circuit. Circuits are a series of exercises done in order with minimal rest between them. This is our favorite workout structure as it is the most efficient. Unlike walking or jogging endlessly on the treadmill, circuits keep you focused and moving from exercise to exercise, allowing you to make the very most out of each minute of your workout. This style keeps your heart-rate elevated throughout your workout, helping you burn calories and transform your body. Structure your circuits with both core & total-body strength exercises as well as cardio exercises. Complete 1 or 2 circuits per workout.
Here's a strength and cardio circuit example below! ⬇️
Step 3: Your Cool-Down
Now that your strength and cardio circuits are over it's time to cool it down. Finish your workout with a series of light, total-body stretches to bring your heart-rate down, improve flexibility & posture, decrease soreness from your workout, and get your body ready to rock for it's next workout.
2. Coaching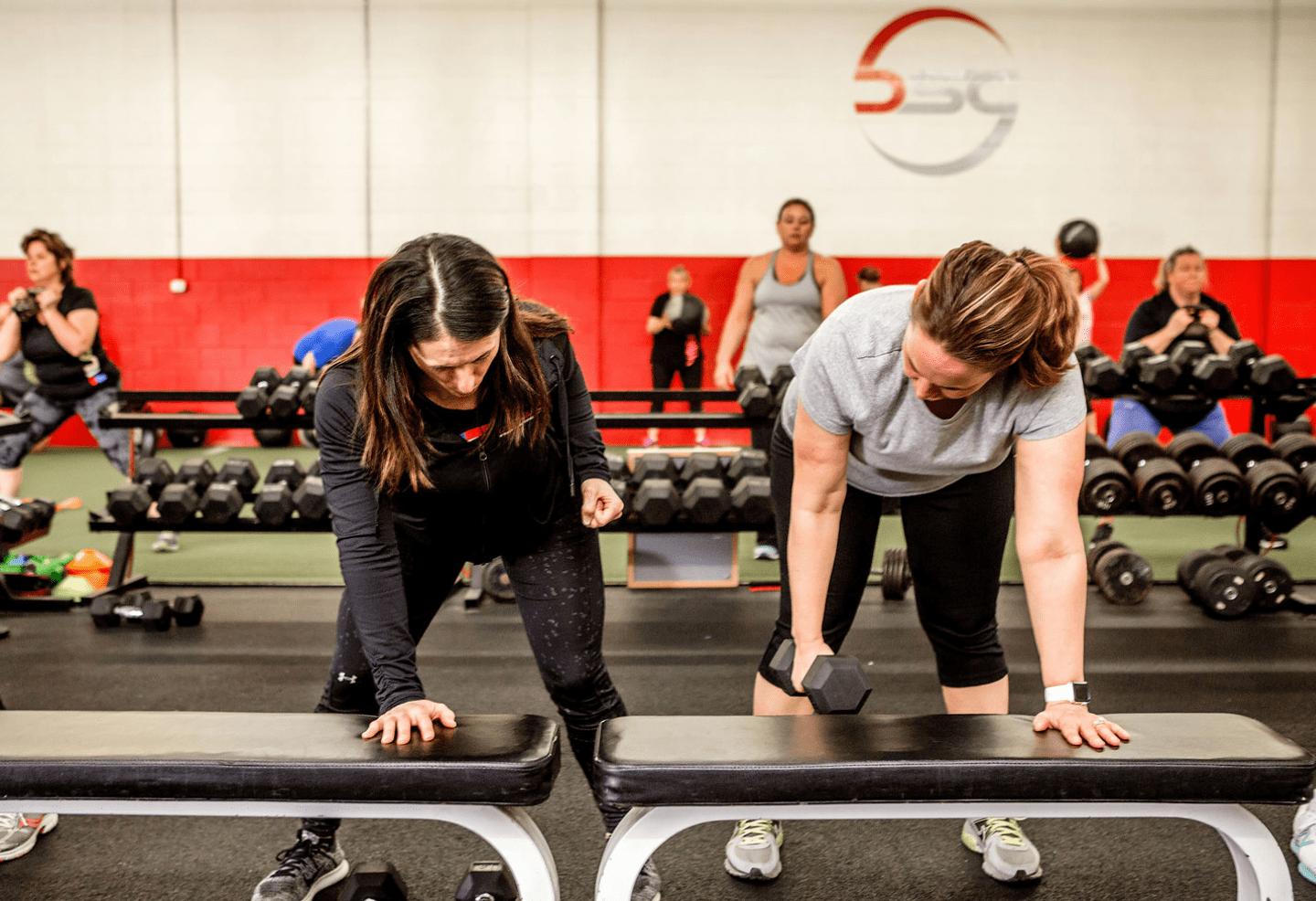 We recently asked our members what their favorite part of their workouts here at DSC was. Their answer: the coaching they receive during their workouts.
The most crucial component to great workouts and longterm success is coaching. What we know is that getting in shape on your own is incredibly difficult. What workouts do you do? Which exercises are best and are you doing them correctly? How do you get into the best shape of your life with those bad knees or back? How do you get started when you're intimidated to do so?
Having a coach removes all of those roadblocks, confusion, and frustration. Think about how great it would be to show up to your workout and everything is ready for you. Your workouts are structured so you don't have to think about it and there is a coach waiting for you to guide you through every step of your workout. They'll show you how to do each exercise, how to work around that current injury, ache or pain, what weights to choose, and how to slow things down and work at the right pace.
3. Motivation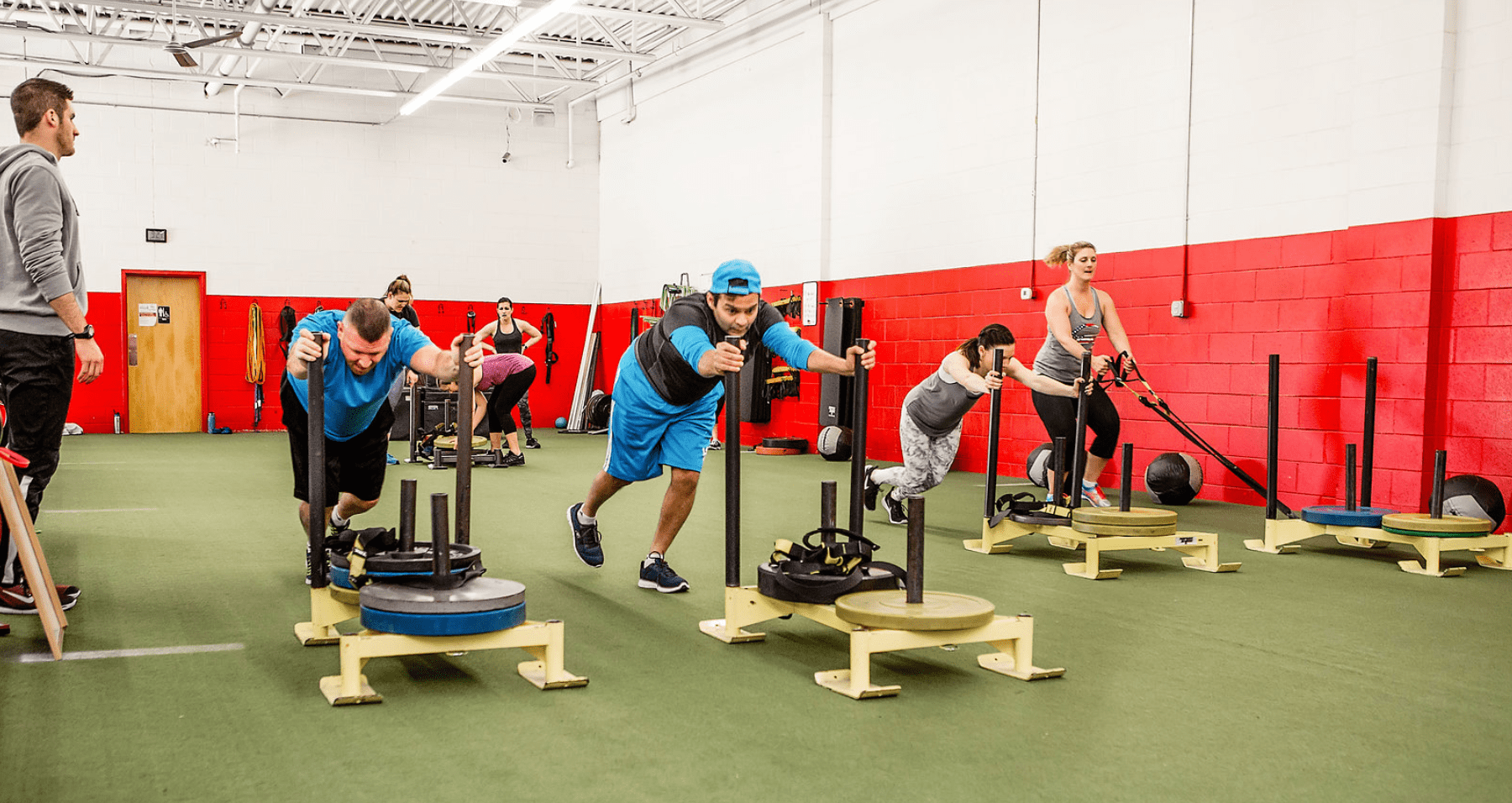 After our coaching, our members favorite part of their workouts is the motivation the groups provide. One of the biggest things most workouts are missing is motivation. If you've tried working out on your own you know how difficult it can be to self motivate. You know how easy it can be to cut your workout short or skip it entirely.
Something special happens when you workout in a group or with a buddy. Motivation soars. And the research agrees. Studies have looked at workouts done alone and workouts done in a group setting. Across the board, workouts done in a group setting increase workout consistency, workout intensity, and motivation. When you're surrounded by friends you show up more, you enjoy your workouts more, and give more effort. Talk about a recipe for real results!
This year, don't do it alone.
4. Balance
A key ingredient to longterm fitness success is having balance within your workouts. This refers to the way you structure your workouts and exercises. Here's an example: If every workout consists only of running, you can easily overwork your feet, ankles, knees and hips due to the repetitive stress of each stride. This can drastically increase your risk of an overuse injury. At the same time, by only running you neglect other aspects of your fitness that have dramatic impact on your results like your core and total-body strength.
Another example of would be too many push-ups during your workouts throughout the week. This can lead to overdeveloping your chest and the front of your shoulders, causing your shoulders to roll and hunch forward. It's crucial to balance exercises like push-ups that strengthen the front of your shoulders with exercises that strengthen the back of your shoulders and help pull them back. This balance will not only lead to fantastic results, but keep you free from injury. Here at DSC, we structure our workouts to balance strength, core exercises, and cardio. We also ensure that our exercises do not overload specific areas of your body, but place equal amounts of work on different areas of your body like your legs, core, arms, shoulders, chest, and back.
5. Progress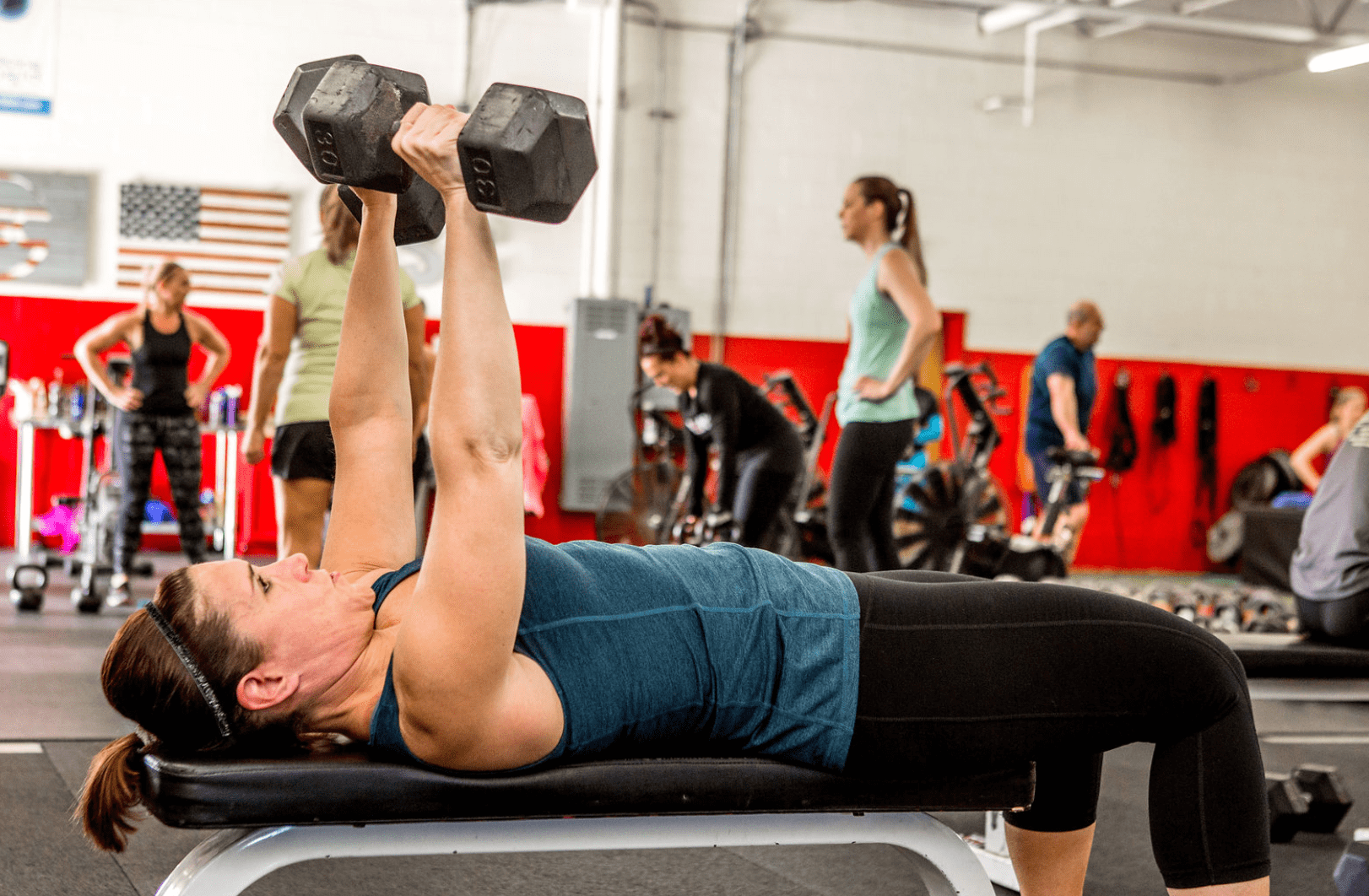 Any great workout and workout plan focuses on progress.
The biggest reason those who are in a current fitness routine feel like they aren't making progress, is that their workouts don't include what's known as progressive overload. This is a fancy way of saying your workouts don't force you to improve. Many of us get comfortable and stuck doing the same old routine over and over again. The same walk or jog, done at the same old pace, for the same old amount of time. Or we do the same strength exercises, with the same amount of reps, with the same weights. These workouts are a recipe for staying exactly the same as your body gets used to the workouts and has no reason to change. Talk about frustrating!
Instead, focus on small improvements from workout-to-workout and week to week that will lead to incredible progress and results.
Here are a few ways we do this at DSC:
Increase the intensity, frequency, and/or duration of your workouts

Gradually increase the amount of weight you use on your strength exercises

Change the variety of exercises you do in your workouts every 2-4 weeks

Increase the duration or repetitions of your exercises each week
Are you ready to get into the BEST shape of your life?
Join our 8-Week Transformation Challenge starting March 23rd.
Our challenge includes:
Goal setting meeting with your coach

Unlimited group workouts (Adult Coed or Women's Beginners Classes)

Flexible workout schedule (mix and match your days and times)

2 InBody body-fat analyses (before and after challenge) to track progress

Nutritional guidance & fat-loss meal plans

Unlimited email support

An awesome community of DSC members

Chance to win a FREE 6-MONTH DSC MEMBERSHIP (winner = biggest change in body-fat over course of challenge)
Your transformation starts March 23rd.
Only 20 spots available.
Click below to reserve your spot! ⬇️