5 Awesome Cardio Exercises (with photos)
At Dynamic we break our cardio training into two intensity zones. First is our aerobic, long duration, low intensity conditioning. Think of constantly moving at a pace of about a 6 out of 10 for anywhere from 10-45 minutes.
A perfect example would be going out for a 30 minute run. Your pace and heart-rate stays pretty consistent over the duration. This style of training is great for improving the health of your heart and speeding up recovery between training sessions, circuits and even exercises.
The second method of cardio we use at Dynamic is our high-intensity conditioning. Here you are moving at higher intensity of a 8-10 out of 10 for anywhere from :10-:40 with short rest intervals. This high heart rate/high-intensity method of training is great for fat loss as you will burn a ton of calories and actually continue to burn them throughout the day.
Both methods of cardio serve their purpose and should be a part of a well balanced training program. To get you started, here are a few our favorite bang-for-your-buck cardio exercises you can incorporate into your routine today!
#1 – Burpee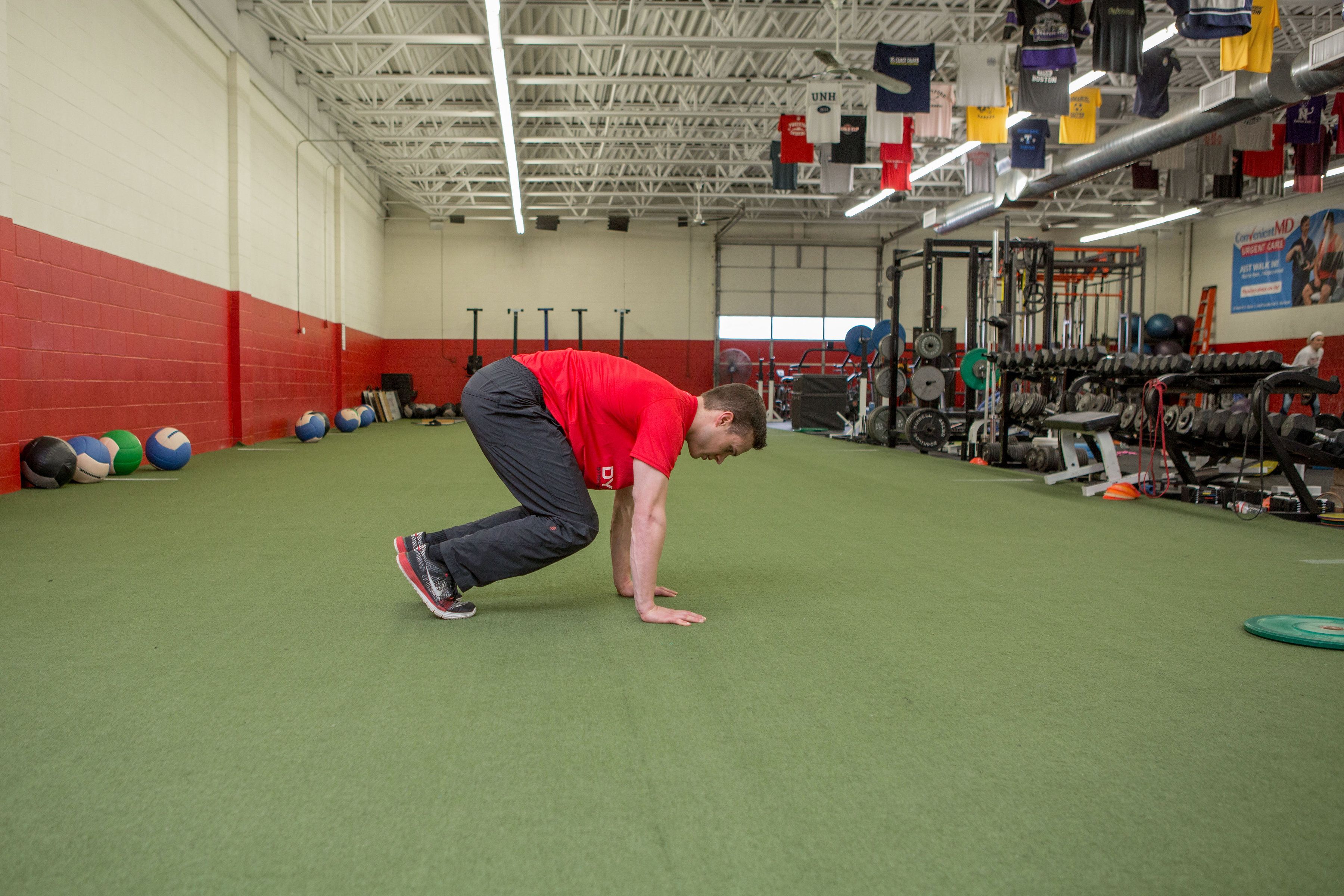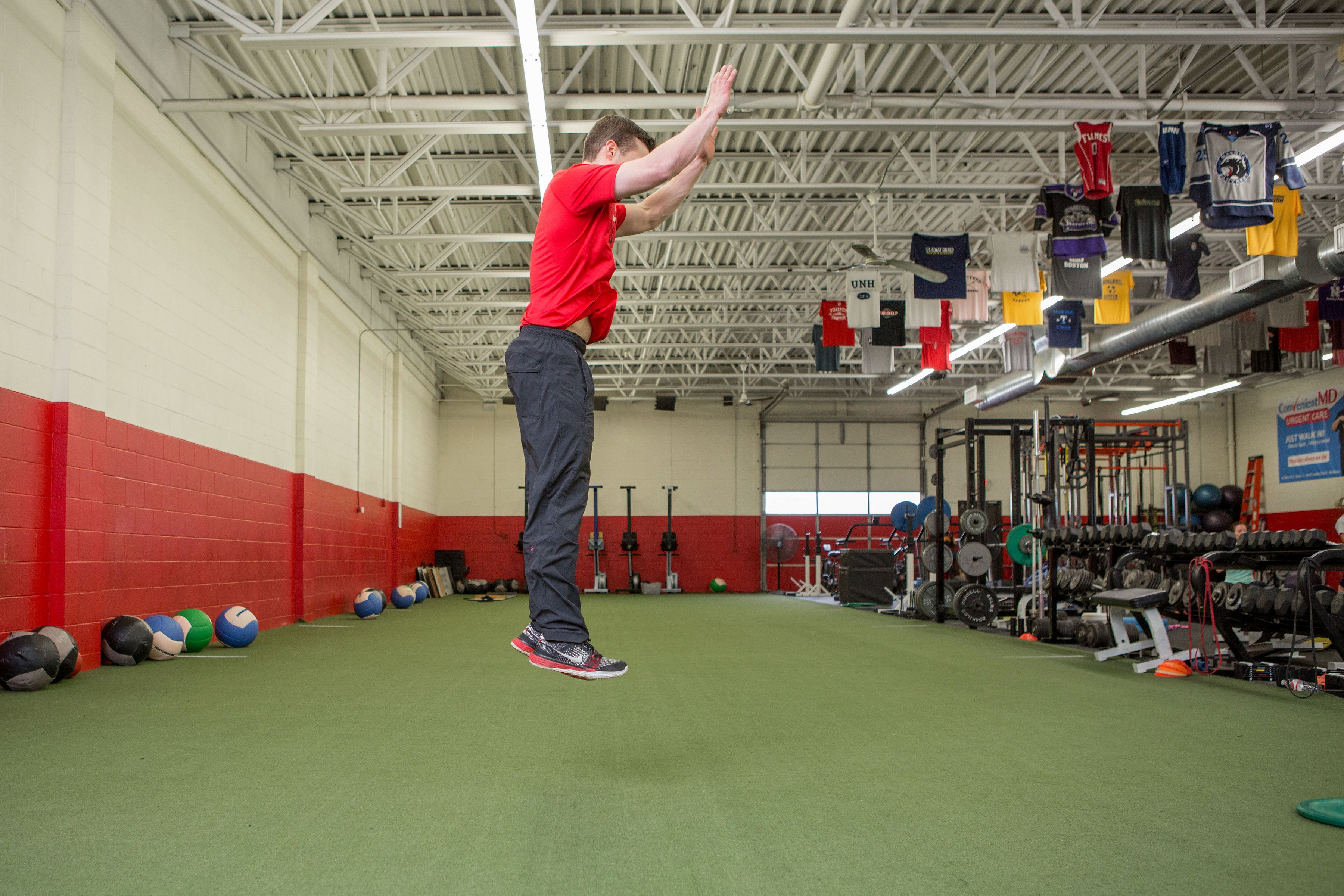 The burpee is one of the most popular exercises in the fitness world and rightfully so. They are tough but extremely effective and work your entire body.
Here is a link to our Perfect Burpee demonstration video:
Key Points
Start with hands on bench or chair if new to burpees

Keep hands under shoulders

Do not leg hips sag when kick legs out

Start with :15 of work followed by :45 of rest for 6-10 rounds


#2 – Kettlebell Swing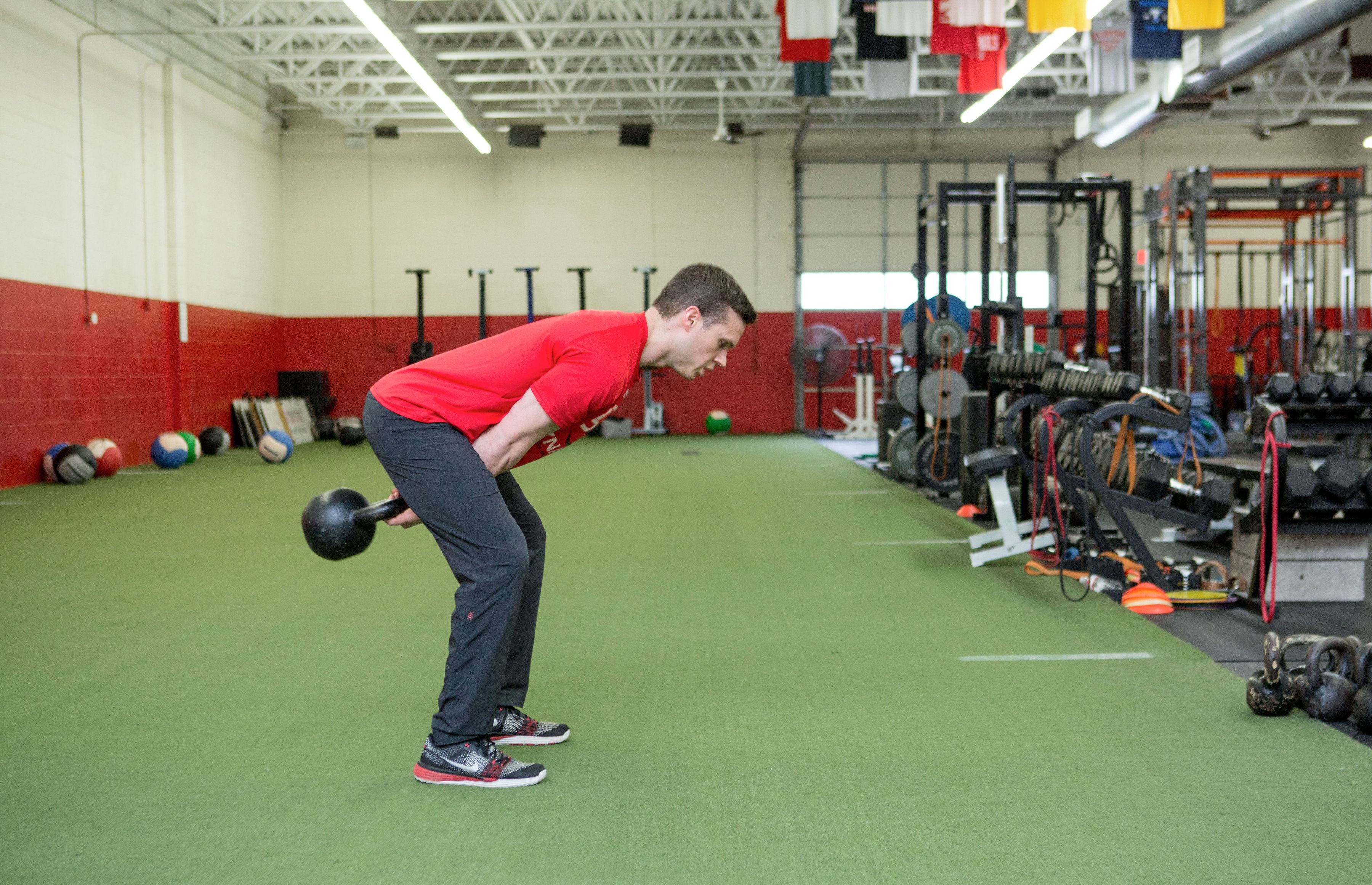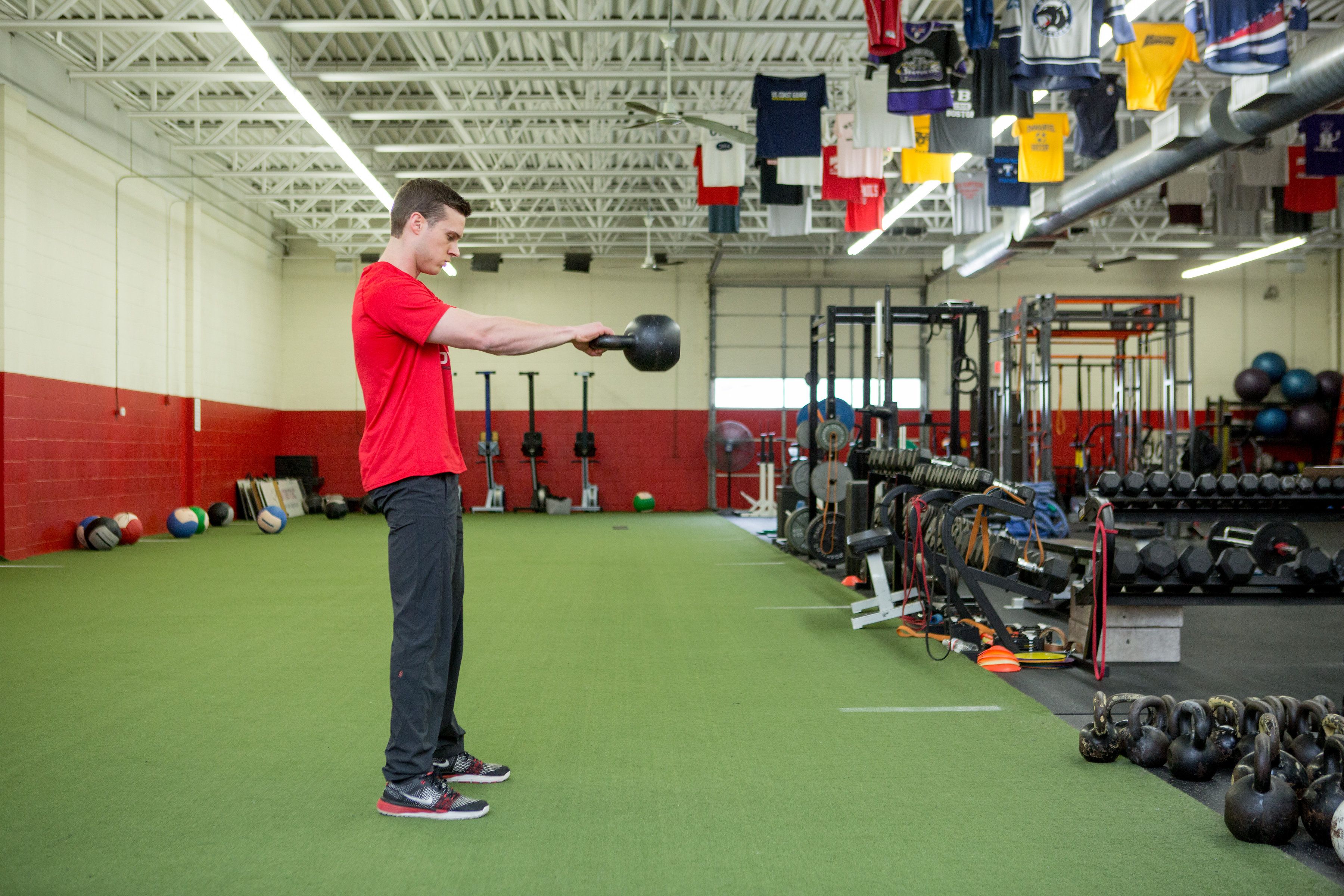 We use the kettlebell swing with the majority of our members because they are so versatile. They are great for improving cardio, lower-body strength, power and overall coordination. Because the movement is done at such a high velocity they are an advanced movement. Be sure to check our common kettlebell mistake video for more tips.
Key Points
Master the Kettlebell Deadlift or RDL first (shown in video)

Make sure all the work is done through your hips

Keep posture strong and tall throughout

At the top position, finish tall with glutes squeezed and legs straight

Start with 8-10 swings followed by :30-:45 of rest for 6-10 rounds
#3 – Battling Ropes
The battling ropes is a fan favorite at Dynamic. They are great for getting your heart rate up and challenging your upper-body. Talk about a win-win.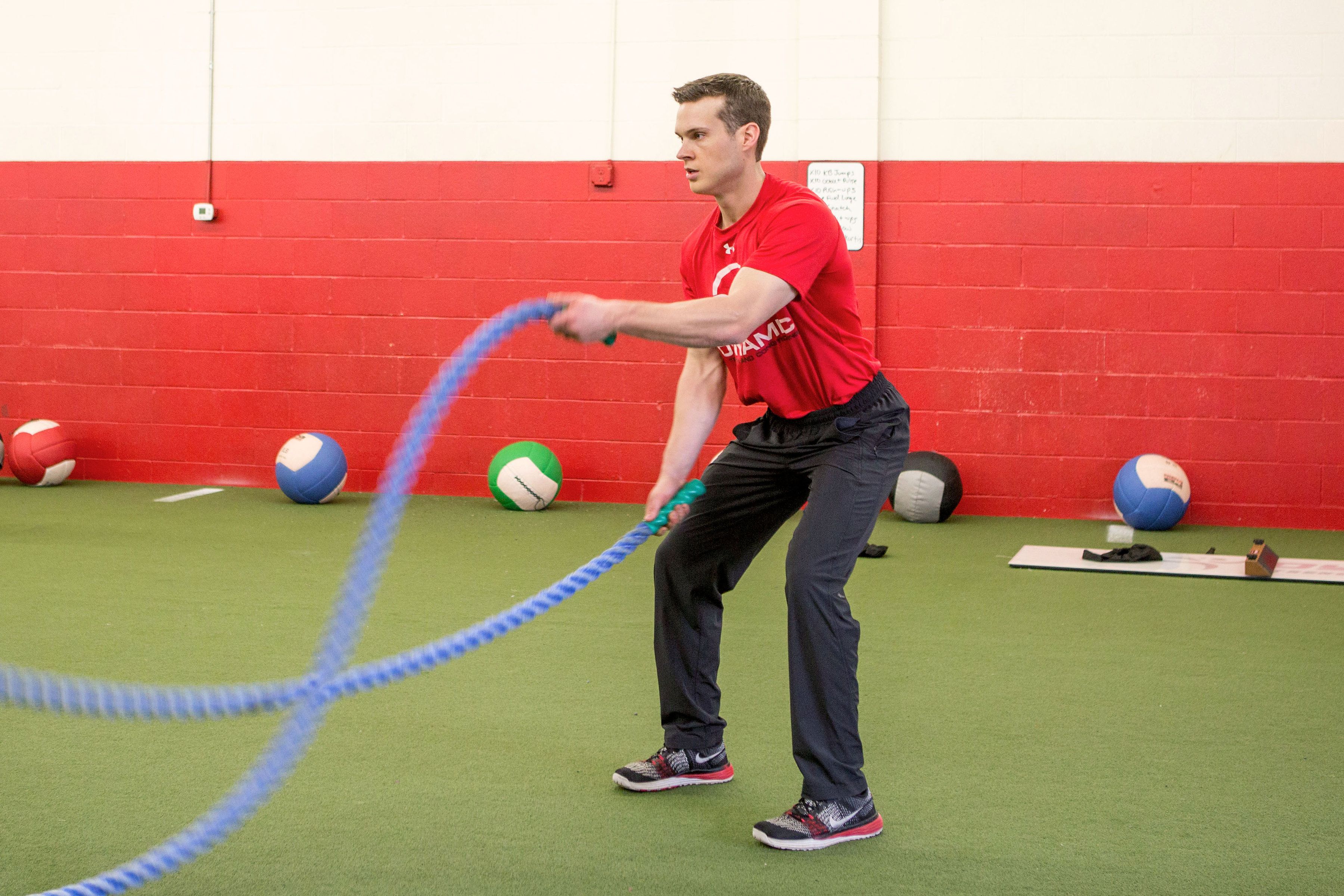 Key Points
Stay in a low, athletic position throughout

Using just your arms, make quick and even waves with the ropes

Keep the ropes moving together or alternate arms

Start with :15 of work :45 of rest for 6-10 rounds


#4 – Mountain Climbers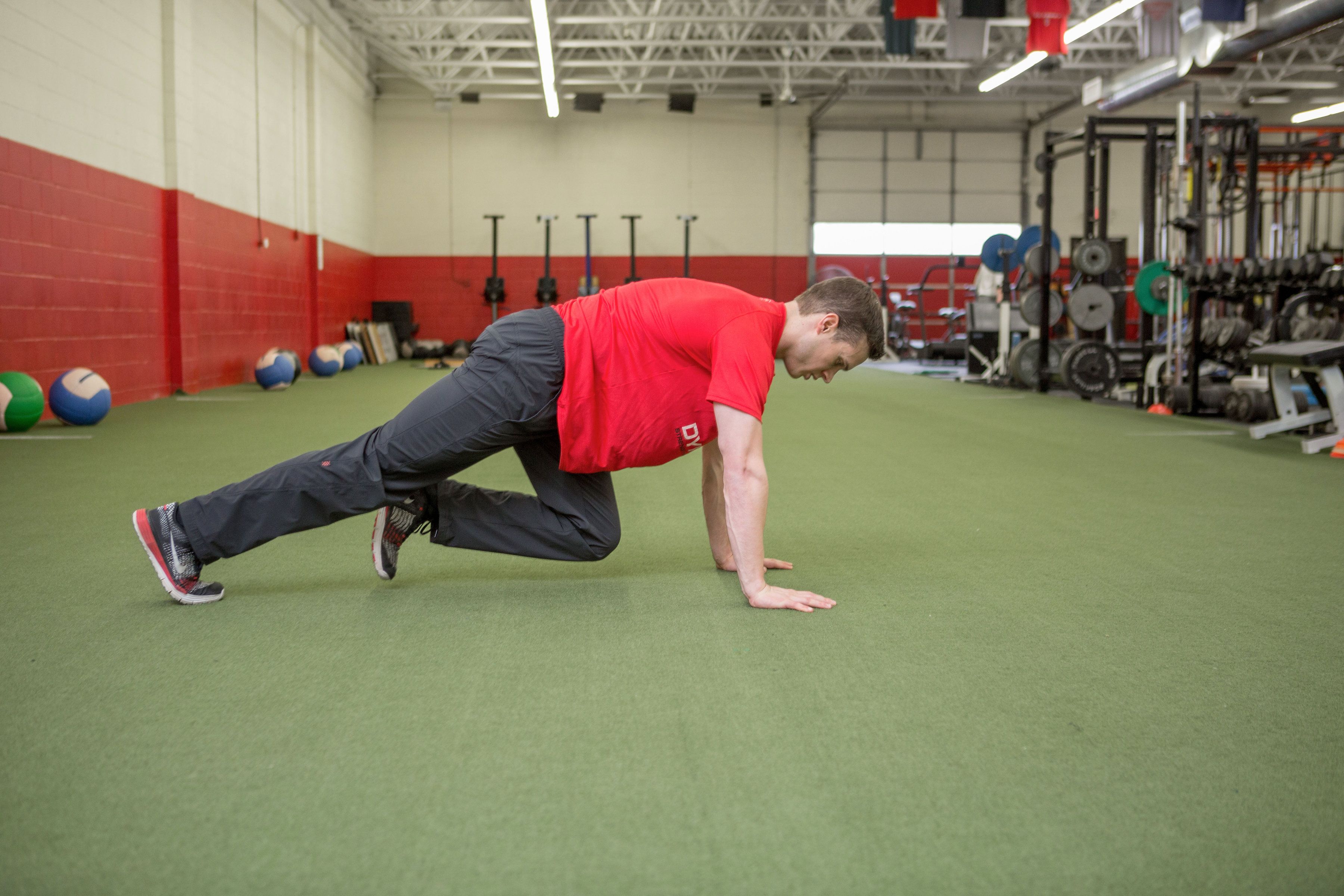 Mountain climbers are another great exercise that can be done just about anywhere. They are great for challenging your cardio as well as your core and shoulder stability. If you are new to mountain climber, start with your hands on an elevated bench or chair rather than the floor.
Key Points
Maintain a stable upper-body plank position throughout

Keep hands placed directly under shoulders

Quickly bring one knee forward at a time, while keeping the back leg straight

Start with :15 of work :45 of rest for 6-10 rounds
#5 – Medicine Ball Slams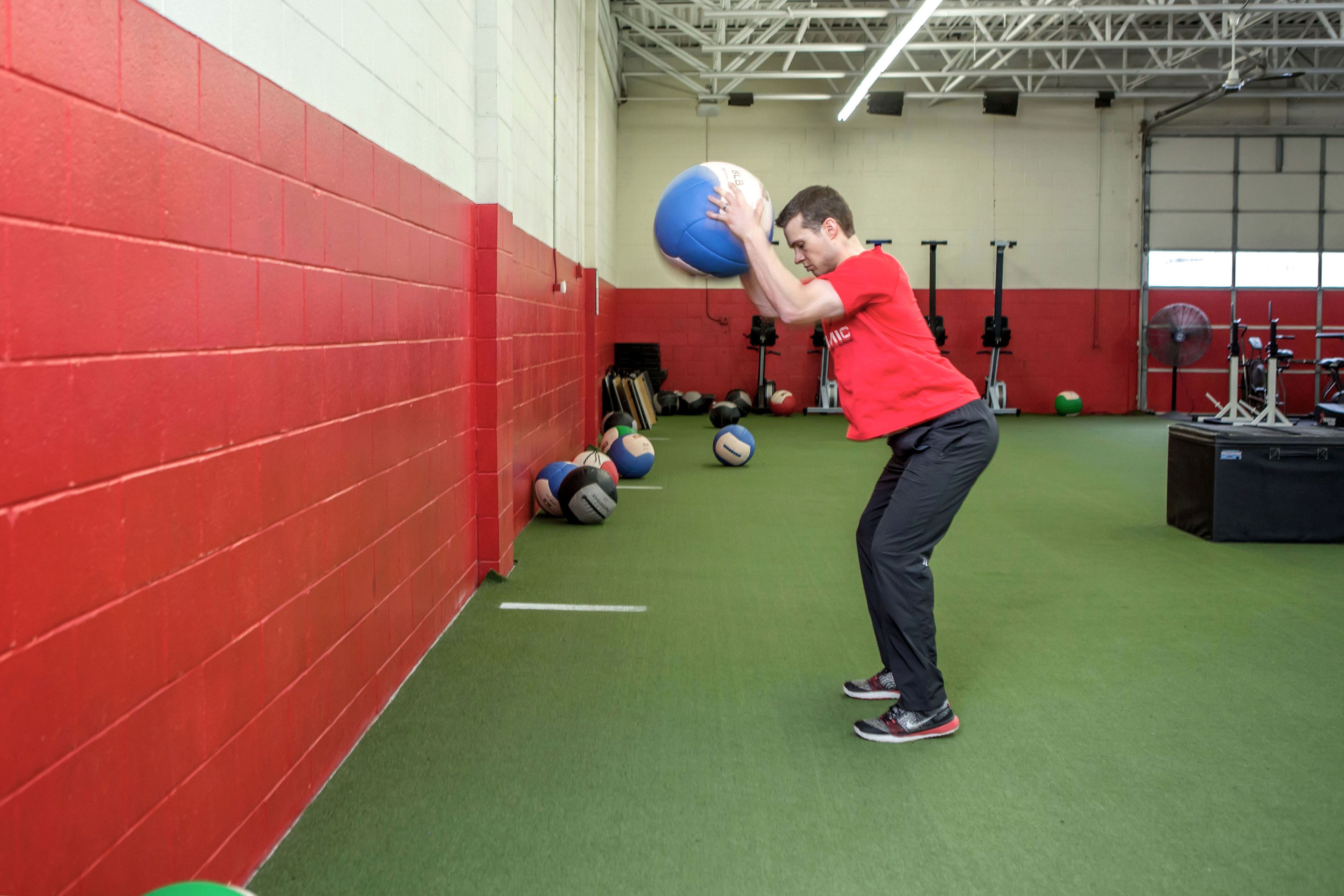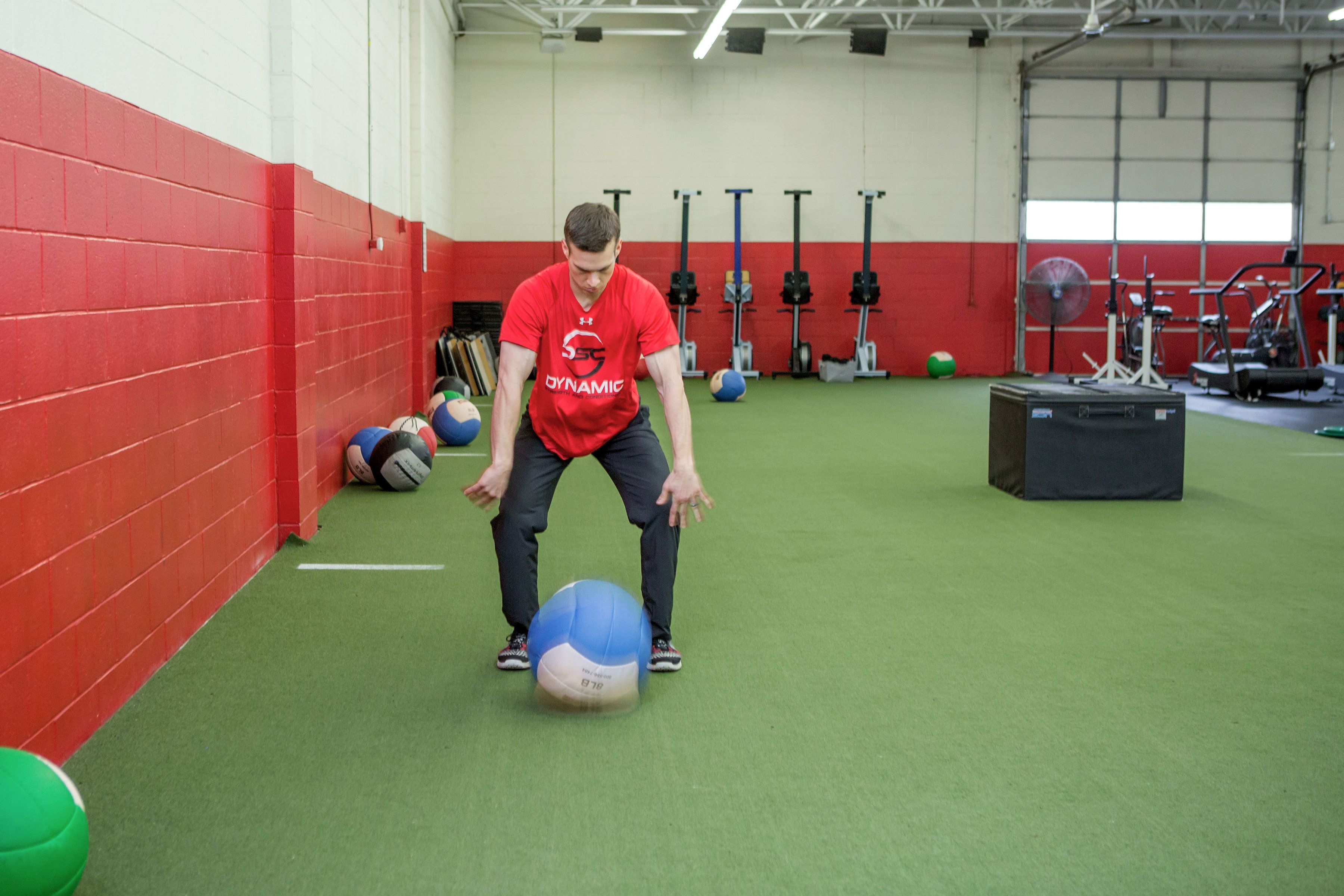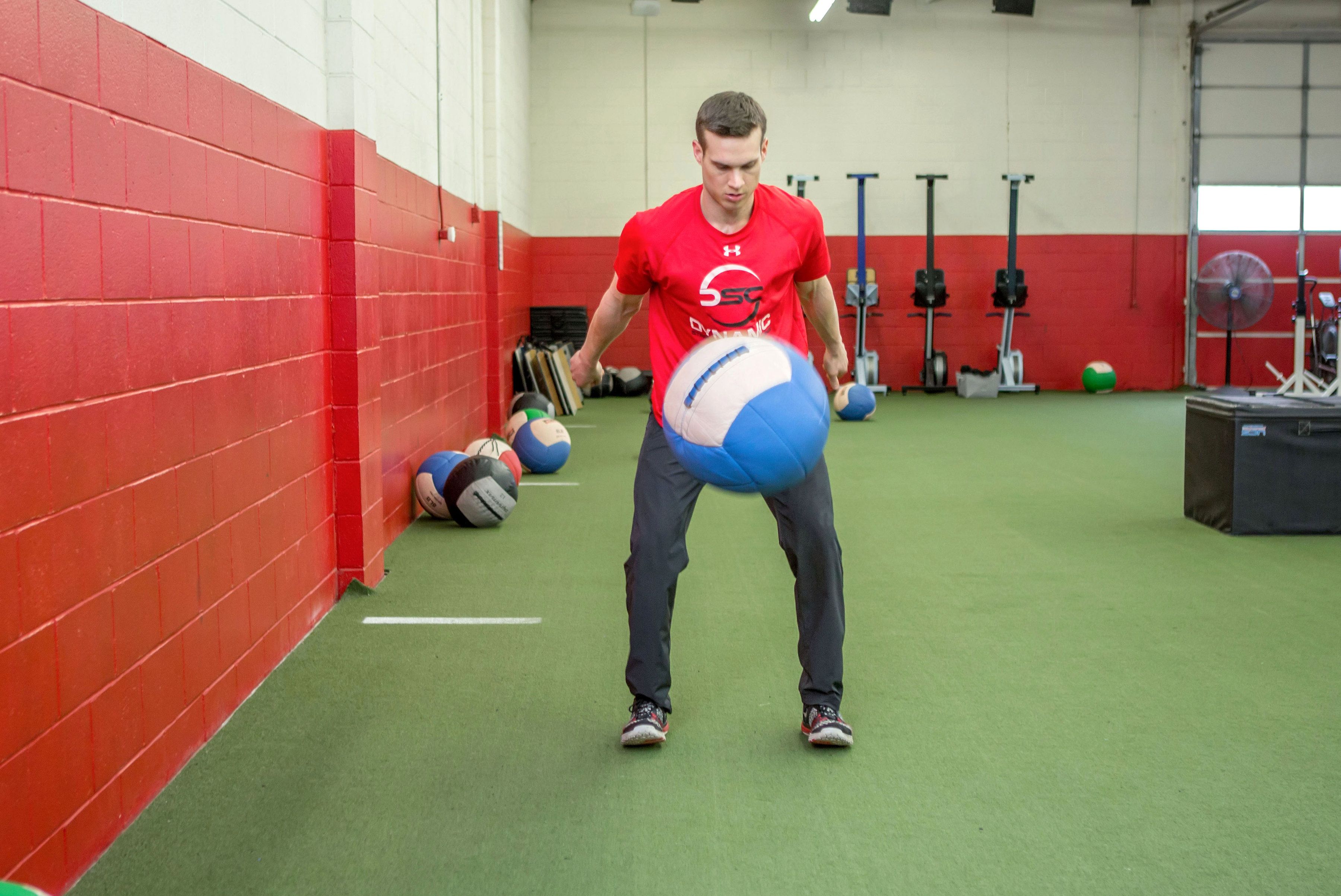 We use medicine exerises with all of our members from our youth athletic development program to our Women's Group Training. We love them for a variety of reasons but mainly because they are very joint-friendly and great for getting your heart-rate up and improving power. One of the most fun and effective medicine ball exercises is the medicine ball slam.
Key Points
Get as tall as possible and reach ball high overhead without leaning back

Slam ball right in front of feet

Finish slam and low squat position

Catch and repeat

Start with :15 of work :45 of rest for 6-10 rounds.
---
Our philosophy at Dynamic Strength and Conditioning is that every individual—regardless of fitness level, age, gender, or goals—receives the best results from a comprehensive strength and conditioning program in a safe training environment coached by educated, experienced professionals.
---