4 Reasons to Hire a Nutrition Coach
Are you ready for the body you deserve?
Are you ready to never diet again?
Are you ready to have a better relationship with food and get rid of the confusion?
And are you ready for results?
Join our next 8-week Nutrition Coaching Program starting August 1st!
[Space is limited!]
---
We totally get it.
Improving your nutrition and reaching your health and fitness goals is all but easy.
In fact, it's downright frustrating and confusing.
Every day there is a new study, a new book, a new diet saying something completely different from the last.
You start to gain momentum, but keep finding yourself saying, "I'll start back up on Monday!"
Maybe you feel like you know what to do but just aren't seeing the results you want.
You turn from program to program, diet to diet, article to article looking for the answer.
What should you follow?
How do you stay consistent?
How do you incorporate better eating into your busy life?
And what program or diet is best for you and your goals?
These are the very reasons we opened our DSC Nutrition Coaching Program.
To help you succeed in reaching your goals.
Over the past year, I have had the privilege to work with hundreds of people on their nutrition.
We have had some INCREDIBLE transformations and some fantastic results.
Let's get into 4 reasons why our members have been so successful and why you should let us coach you in our next Nutrition Coaching Program.
#1 Accountability
There is one thing just about every member of our nutrition coaching program is missing before they start with us.
It is also the one thing that has the biggest impact on their success.
That is the accountability our coaches provide.
This is what keeps our members consistent and focused as they have to check in with our nutrition coaching team.
Something special happens when you hire a coach.
Your level of accountability significantly increases.
You see, you can have all the nutrition knowledge in the world. Even if you know what to do, you know the right foods to eat and what to avoid, you can still struggle in reaching your goals.
In other words, to be successful in reaching your goals, you need to be held accountable and in-turn, consistent.
Imagine doing things really well with your eating 80-90% of the time vs. 30% of the time.
Joining our Nutrition Coaching Program and having a coach in your corner will help with just that.
#2 Expertise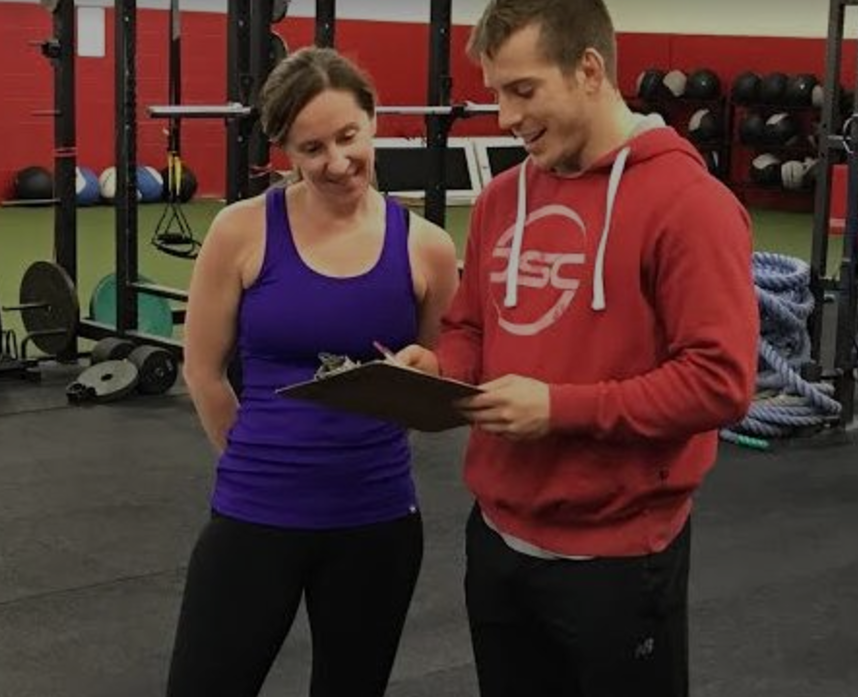 Gluten-free.
Vegan.
Dairy-free.
Organic.
There is an infinite amount of information, products, foods and diets out there.
How are you supposed to figure out what is best for you? And who has the time?
Leave that up to us.
Just like you call a plumber to fix your sink, you should have a nutrition coach to fix your diet.
Our coaches work hard to stay up to date on the latest information and help you sift through what is valuable information and what is just good marketing.
We want our members to leave our program armed with a wealth of knowledge so they can continue to make the best choices for them.
#3 Commitment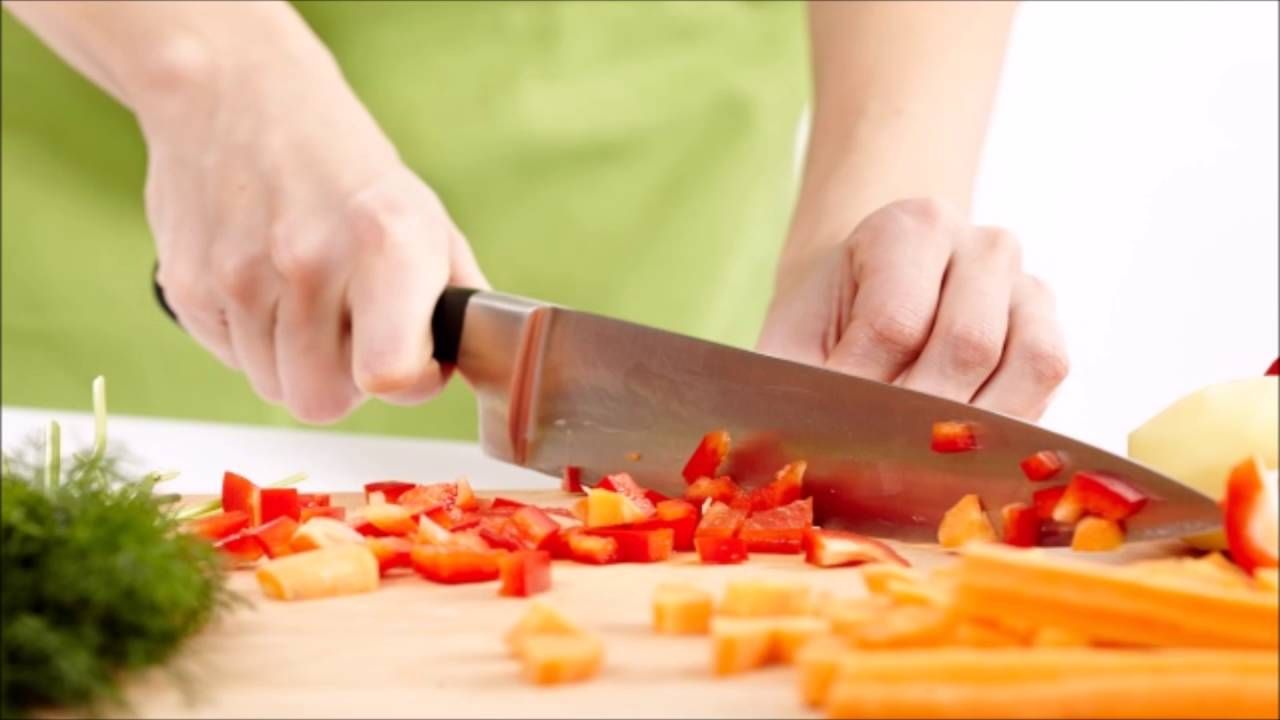 It's easy to commit.
It's also easy to overcommit, become overwhelmed and quit.
The tough part becomes staying committed.
We have all been there.
This is why we focus on getting our members committed not for the short-term but for life.
We do this by instilling small, weekly habit changes that build off the last.
This keeps our members from getting overwhelmed and actually keeps them excited as they conquer new goals.
In fact, research shows you are 80% more likely to ingrain a new habit if you introduce it one at a time.
When you try to introduce multiple habits, your chances of retaining that habit fall between 5 and 35%.
When it comes to improving your nutrition, commitment is key.
#4 Lasting results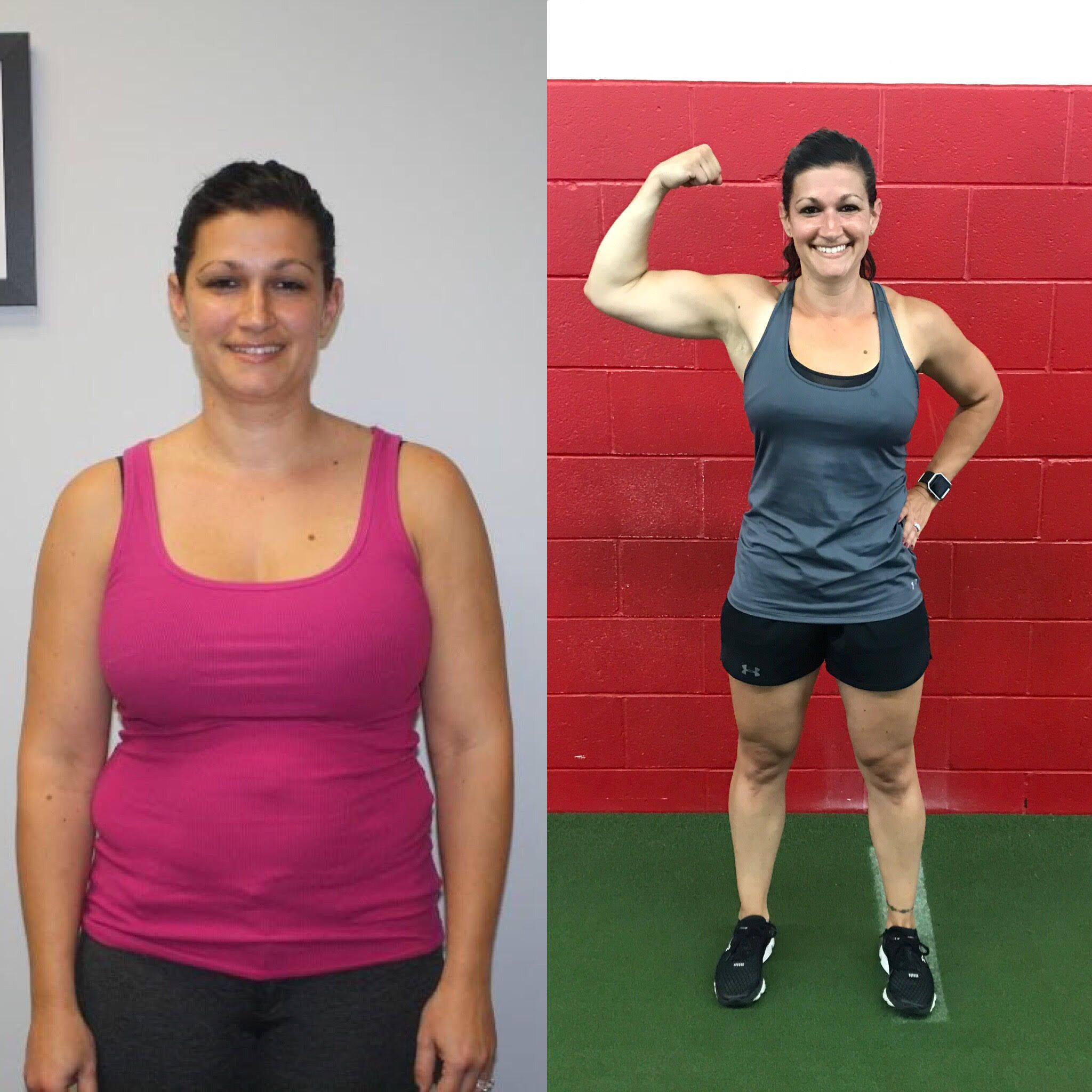 We've had some incredible results during our 8-week Nutrition Coaching Program.
Look no further than a few of our members like Christie, Jeff, Karin, Kelly, Steve and Ron.
What I am most proud of is how well our members continue to do once they leave the program.
Members have ingrained better habits and choices and have continued to lose weight, build muscle and improve their health.
Our goal as coaches is to help you see fantastic results, learn about better nutrition and use the tools you learn throughout the rest of your life.
Our next Nutrition Coaching Program starts August 1st and we would love to have you join us!
This program is perfect for you if:
You're ready for the body you deserve
You're ready to get rid of the confusion surrounding your nutrition
You're ready to burn fat and build muscle
You're ready to reach your goals!
[click below for more information!]