"Thanks to DSC I will be playing college baseball!"
Before I joined DSC my workouts were mainly conditioning and body-weight workouts focused on just staying in shape more than putting on muscle mass.
I had done a few workouts on my own in my school gym, but I had always had back problems and the results were just not coming.
I needed something new.
I joined DSC's Athletic Development Program when I was a sophomore in High School with a goal of developing my body into a college baseball prospect. I realized I was no longer going to be able to scrape by on pure ability and needed to get into the weight room.
In order to do this I needed to put on muscle in the correct places to increase my velocity and strength as a pitcher.
Being a pitcher and baseball player I knew I needed to maintain as much mobility as possible to be competitive. I could not just go into the gym and hit the bench and squat rack, like so many other sports do, and see the results I wanted.
DSC offered me the opportunity to focus specifically on my sport and my position.
They designed workouts that promoted the strength I needed along with a heavy emphasis on mobility and stabilization. With Matt and Luke's specific knowledge of baseball workouts I knew I would be in good hands.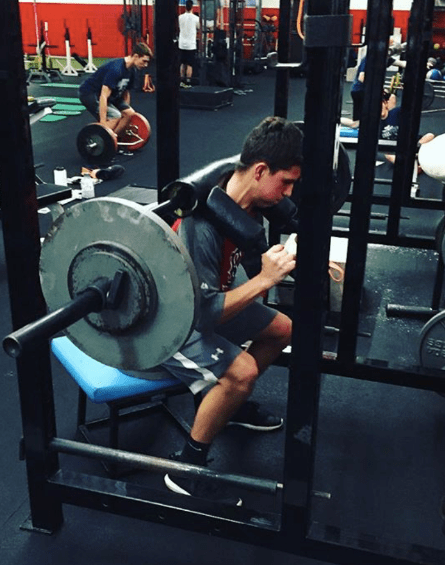 The DSC athlete program is far more than a lifting regime, but an all incorporated program that puts your body in the best position to succeed on the field.
One of my favorite aspects of DSC is the community feel within the members and trainers. Everyone in the gym is very positive and friendly. As an athlete it is always amazing to hear the success stories of all the athletes within the gym as many have grown to become good friends of mine.
Yet one of the most important aspects of DSC in my eyes is the completeness of what they offer.
I get incredible nutrition advice from Tommy, Jamie is always there if you need a physical therapist, and the rest of the staff nearly always has an answer to any question I ask. Their overall knowledge of the strength and conditioning and how to fit them to individual needs is astonishing.
Now entering my third full year of training at DSC I have gained over twenty five pounds and my velocity increased six miles an hour just last winter.
I quickly noticed the results, not only did my velocity increase, and did I feel stronger and have much more endurance on the mound, but I felt looser and with less restriction than I ever had.
My back problems faded away quickly with Matt's help and I feel healthier and stronger than ever today.
I have excelled on the baseball field since joining DSC and thanks to DSC I will be playing college baseball next year at Tufts University.
DSC is an environment everyone should have the chance to be a part of. It is like no other gym and offers some of the best coaching available, especially for athletes. I hope all athletes are able to achieve the success that DSC family will give you.
- Manny