"I'm in the BEST shape of my life!"
In full disclosure, before coming to DSC I had not really seen the inside of a gym in many years.
To be honest, I had not done anything that could even be considered exercise.
Before that I had tried different forms of exercise; from hitting the weights at the gym to exclusively putting miles on my sneakers.
The gym workouts were the traditional back and bicep day and chest and tricep day as well as the much under focused leg day. I would spend up to two hours in the gym lifting weights with short bursts of intensity with long periods of rest.
The gyms that I had gone to had limited to no coaches/trainers available, so advice was taken from other members of the gym. This did not lead to many fitness gains and results were not as I had hoped.
I then started running -- a lot. I had abandoned the gym in hopes that running would be the answer. I even trained for and ran in a marathon.
This ended with injuries and a body that felt more run down rather than fit.
I was searching for this perfect training regimen that would not only keep me in great physical condition and injury free but easily fit into an increasingly busy schedule.
DSC was the answer!
Before starting at DSC I was certainly skeptical. I thought DSC might work for some people but I had tried other routines and they didn't work for me.
I had convinced myself that some people have "it" and some don't. I was feeling like I was one of those people that didn't have "it" and no matter how well DSC worked for other people I probably would not make any real gains in my fitness.
My skepticism quickly turned to an enthusiastic anticipation of how far I can push myself.
Over the last 5 years or so I had become overweight, I was in poor cardiovascular condition and my health issues had become a real concern. I would have been happy if DSC got me back into okay physical shape.
My eight months at DSC have far surpassed anything I could have imagined.
I'm in the best shape of my life and still making gains in my fitness and overall health.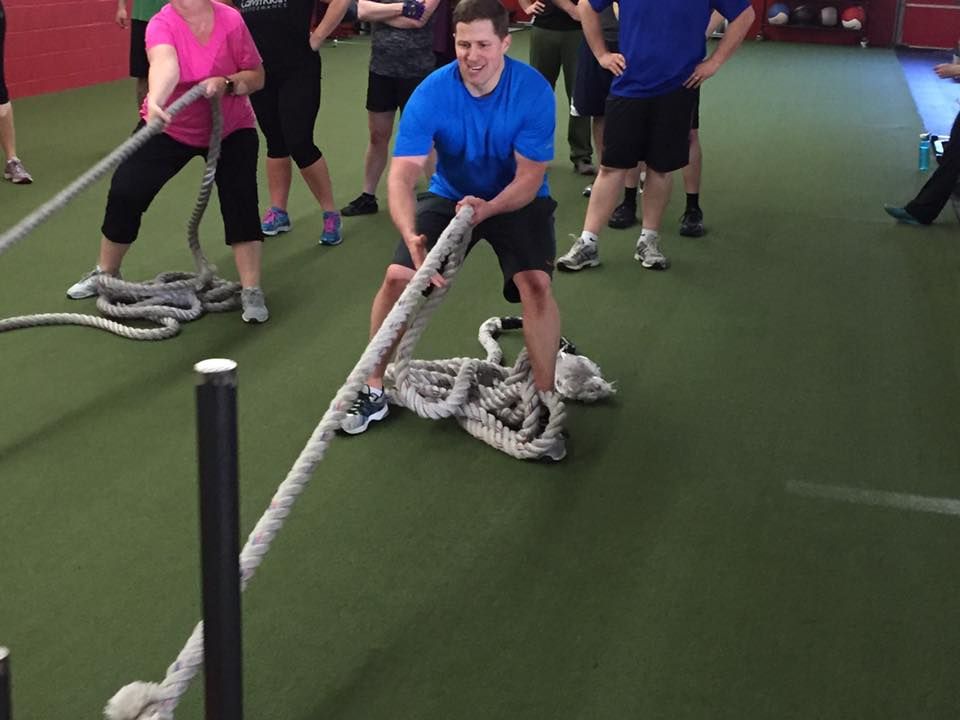 My first workout, let's just say I did not feel good shortly after starting. I felt awkward in the exercises, which I was not familiar with; including terminology. I was quickly out of breath, sweating profusely and felt like quitting.
Matt, Renee and Kurtis were super supportive and attentive to my struggles. I took notice that they were giving me extra attention and encouragement. I have since seen this with other new members who are "stepping out of their comfort zone" and trying DSC. Once the workout was over, I was exhausted but felt this unexplainable feeling of satisfaction. I have chased that feeling ever since.
Matt and the staff at DSC have created an atmosphere of success.
DSC members push themselves, and each other, harder and further than most people; and through those shared efforts friendships are made; you feel like you belong.
My advice; walk in, sign up and let DSC show you the path to success in fitness. I promise, if you put your trust in Matt and his staff and you put the work in, you will reach your fitness goals!
- Peter