"I'm down 30 pounds and have lost countless inches too!"
Before starting at Dynamic, my workouts consisted of cardio, mostly running -- things that I would always get bored of, which made me lose my motivation easily.
I practiced weightlifting for over a year, but never had that support system to push me when I didn't want to do any more reps or to even just be there to cheer me on when I reached a new weight on the kettlebells.
When I joined DSC almost 9 months ago, I was so nervous, to the point of almost not walking in because I was so scared of being judged.
I kept thinking "what if I can't keep up or do what everyone else is doing?"
That changed quickly; right as I started my first Women's Beginners Group Class.
The overwhelming feeling of possibly being judged turned into an overwhelming feeling of support from not just the trainers, but from the members. I knew right then that I made the best decision to walk through the door.
I wasn't new to exercise, but that first workout was different. It was something I've never experienced before, in a good way!
Don't get me wrong, that first workout was so tough. I questioned many times if I was going to make it through or if these workouts are really something I'll be able to keep up with. I don't think I've ever sweat so much in my life after that first workout and even still to this day at DSC!
I feel so accomplished and proud of myself after every DSC workout because I know I've worked my butt off and improved in some way, even if it's in a small way.
I'm down 30 pounds and have lost countless inches too!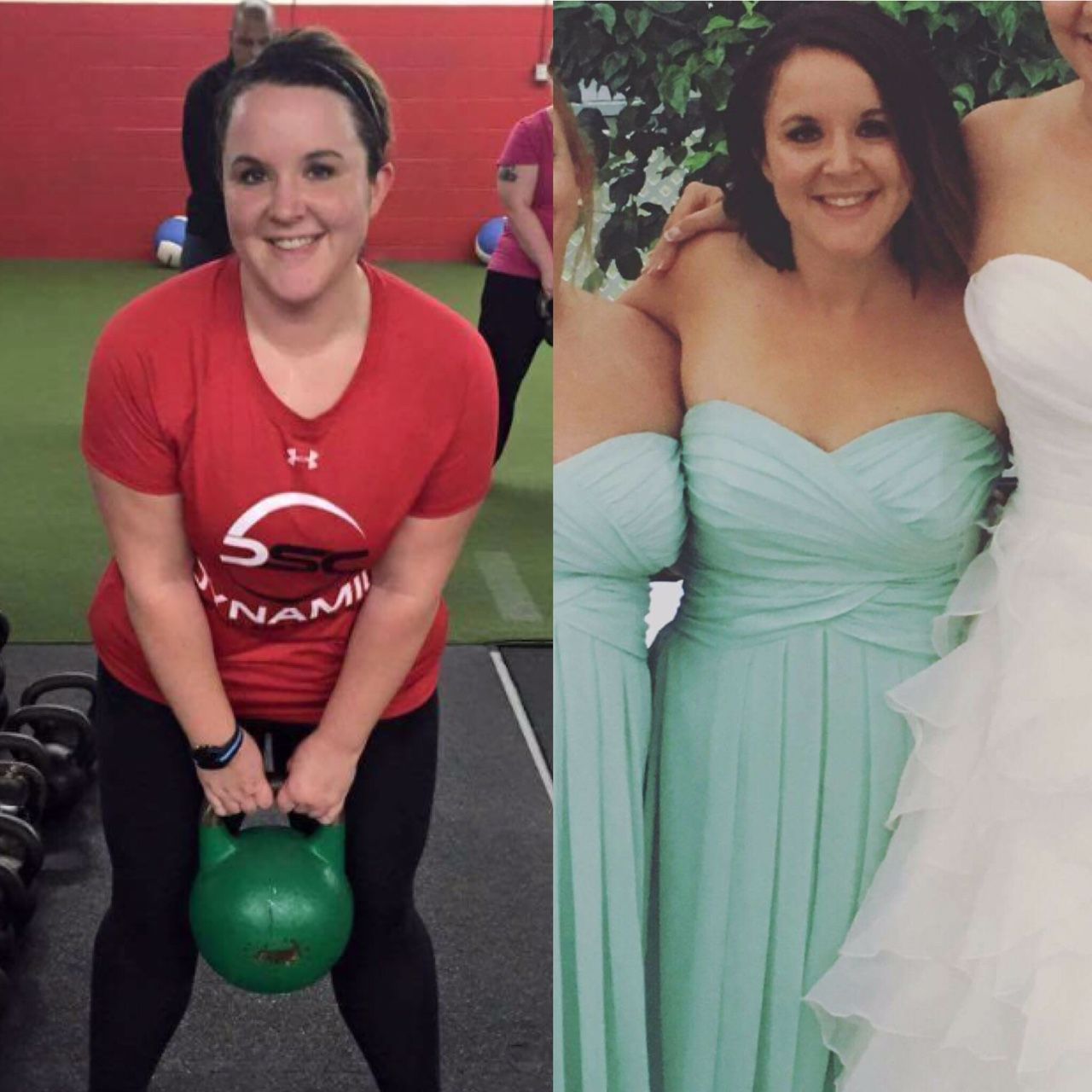 I'm noticing muscle definition where I haven't before. All of that is great, but the most important thing to me is that since being at DSC, I've gained my confidence back and I couldn't be more thankful for that.
To anyone thinking of joining -- You're going to feel nervous no matter what and you'll probably feel a lot of the things I've said here, but you'll also regret it if you don't at least try.
Nothing is more rewarding than accomplishing something you never thought you could do - DSC will do that for you.
I promise you'll feel right at home as soon as you make that decision to try.
Be prepared to be pushed beyond your limits, but be prepared to love it!
I also have to say that I've met some of the best people at this gym. They are the friends that I show up to class to see and to workout with.
Not only that, but all the trainers - Matt, Renee, Luke, Kurtis, Tommy and of course BJ and Mike are so helpful and just great. They are the support system that keeps me going.
I'm so happy to have found DSC and I'm so excited to continue my journey!
- Rachael