"DSC has changed my life!"
Before joining DSC I hadn't worked out in years.
I would occasionally do at-home workouts but never stuck with anything.
I found out about DSC from my sister, who absolutely loved it.
I was a little hesitant, but I knew I wanted to try it in hopes that it would help me lose weight and get in shape.
I was so nervous to start.
I even pushed it off for a good month before telling myself I'll start in the new year (not really thinking I would stick with it).
I was scared that I was too out of shape and I wouldn't be able to do the workouts.
My first class was hard, but in an amazing way. There was always a trainer there making sure I had the right form, seeing if I was comfortable, and just checking in with me!
As cliche as it sounds, DSC has changed my life.
I have never been the type to stick with anything, especially working out, and today I look forward to going.
Seeing the progress I have made and having the amazing support of all the trainers and fellow members is unreal! I never thought I could do half of the things I am doing now.
When I started going, one push up was hard, and here I am after 11 months doing pull-ups, unassisted!
Joining was by far one of the best decisions I have ever made.
I have lost 50 lbs, inches off my body, and am down 3 pant sizes!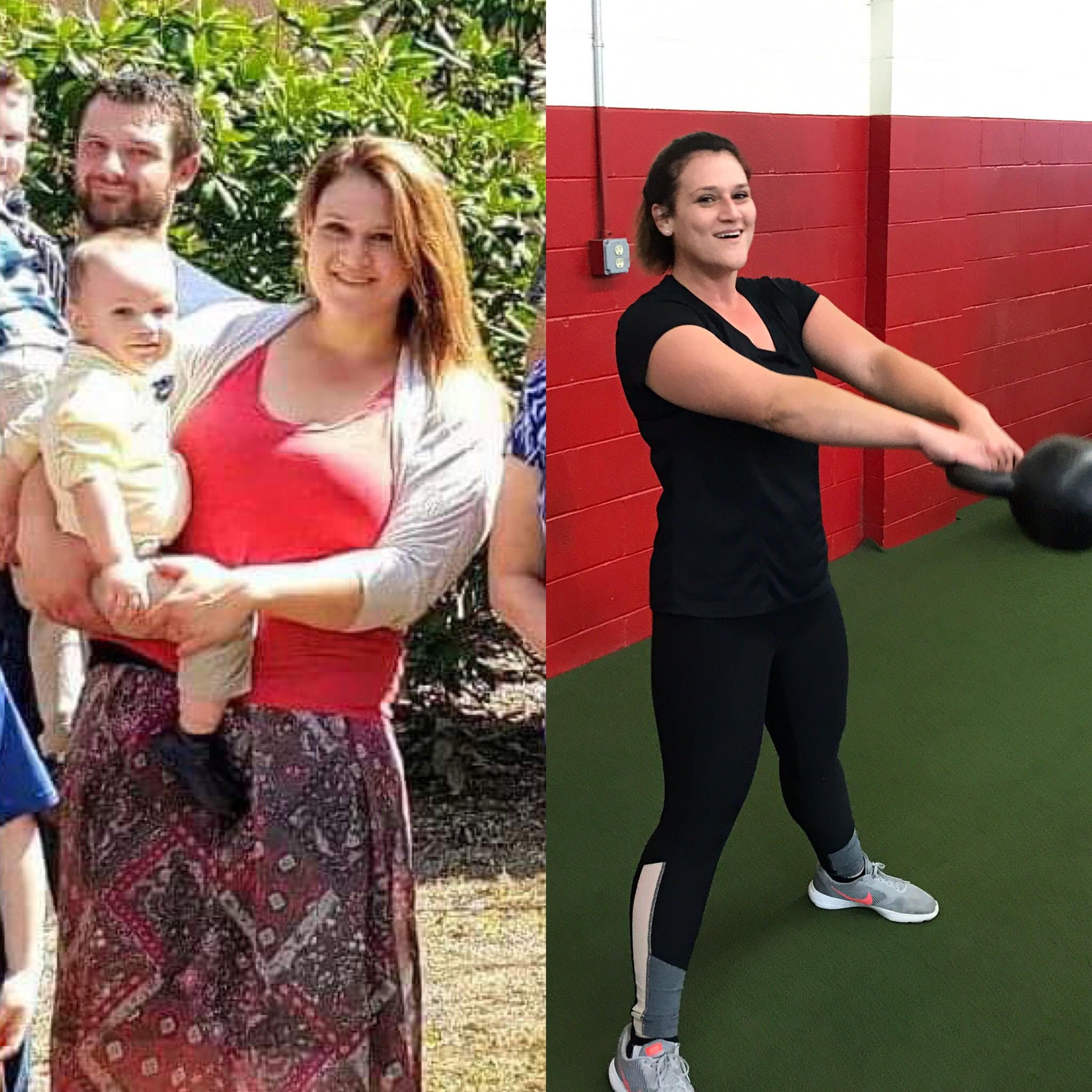 I have gained so much muscle and feel stronger than I ever have.
My favorite part about DSC is the positive energy you feel when you step in the door!
Everyone from the trainers to fellow members are so supportive, they truly care and want you to succeed.
It doesn't matter what physical shape you are in, the workouts are made for your success. I am so grateful for this gym, it has given me so much confidence and changed my life, not only physically, but mentally.
I would tell someone who is thinking about joining to just do it!
Everyone is nervous for that first day, but it will be the best decision you will make. This is coming from someone who was extremely out of shape, overweight, and thought I was in too deep.
I couldn't have ever dreamed of coming as far as I have, and I look forward to more progress, goals, and accomplishments from DSC!
- Joy
Ready to look and feel your very best?
Click on the "green button" below to get started!