33lbs lost and a whole lot of confidence gained!
Prior to joining DSC, my workouts consisted of doing Jillian Michaels in home DVD workouts 3 to 4x a week.
Although her workouts were great I was looking for a new experience.
I was ready to change it up.
I was ready for results!
Then I came across DSC via Facebook.
It looked like something different and fun so I decided to give it a try.
I got in touch with Sara and she got me all set up for my first class!
My primary goal getting started with DSC was to lose weight and tone my body.
I knew that if it was something I actually enjoyed it would keep me motivated and I would stick with it.
I wanted to feel better about myself and feel good in my own skin.
I didn't really have any fears about joining DSC because I consider myself a pretty outgoing person. I looked forward to working out in a group setting and trying something new!
I REALLY enjoyed my first Woman's Group class and was so glad I came!
The experience was different from other gyms that I had joined in the past.
The amount of personal attention and care I received that night (and continue to every class) is unlike anywhere else. The coaches know who you are and how to help you as an individual.
After trying a few classes, I decided to make it official and became a member. I really LOVE IT here and it's proven to be a great decision! :)
All the trainers that I have met are all so nice and welcoming.
You don't have to worry about knowing what to do.
If you are having difficulty with a certain exercise the trainers will often assist you and check your form to make sure that it is being done properly.
The trainers push you in a good way and are always there to offer encouragement during the workouts. It really makes a difference to give just a little bit more than you thought you could each workout!
Since joining DSC I have lost 33.5 pounds!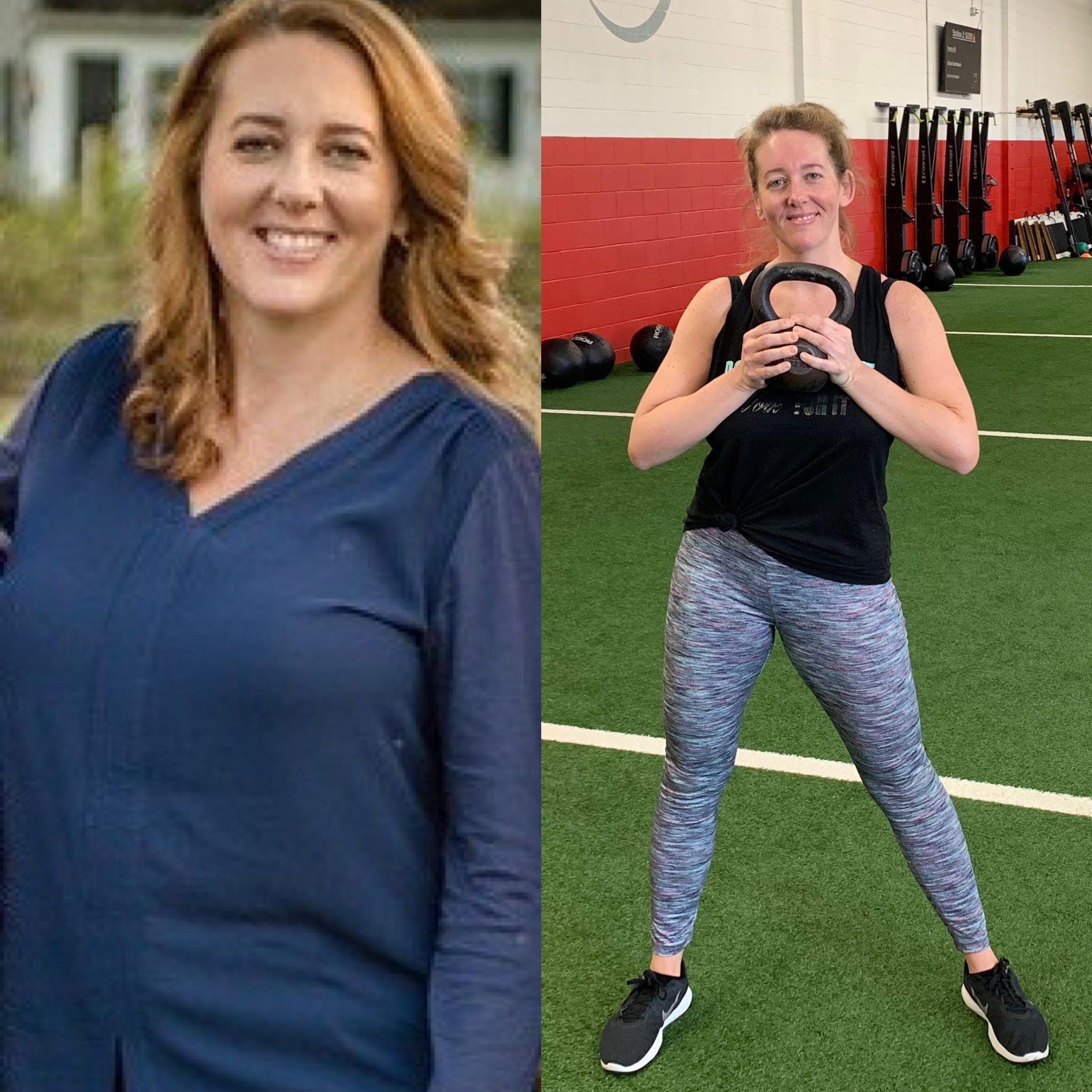 Even better is that I feel more confident, better in my own skin, and I definitely feel stronger as well!
I haven't reached all of my fitness goals yet so I'm still a work in progress as far as I'm concerned! I know now if I continue to work hard this is something that I will achieve though. I'm a firm believer that consistency is key and sticking with my routine at Dynamic has proven that's true.
My favorite part of DSC is working out in the group setting and environment there!
I enjoy doing different workouts so their variety keeps me from becoming bored.
That is a huge reason why other gym haven't worked for me; I get bored of doing the same workouts and wouldn't see results.
I like the challenge DSC provides and even enjoy the music that is played during workouts! Every part of the experience is awesome!
I would definitely recommend anyone join the Women's Group Program.
It has such a great vibe and I just love DSC!
The Woman's Group offers a great workout with a great group of woman. It's perfect for any level of fitness so there is no reason to not get started!
- Kerry