3 Common Fears of Joining Our Women's Groups
Every month at Dynamic we start up a new Women's Beginners Group Program.
Somewhere between 80 to 100 women step way out of their comfort zone and either join DSC for the first time or re-up for their second, third and even eighth month of training.
We often hear new women's group members voice their fears and concerns that they held prior to their first class.
They then comment on how these fears are quickly squashed due to the culture and environment here at Dynamic and often voice that, "this is the BEST thing that I've done for myself in a long time!"
The common fears amongst our new women's group members are:
#1 "I'll be the most out of shape!"
It may be an innate fear in all people, but I find women especially are constantly comparing themselves to other woman. The fear of being judged, concerns about being unable to keep up in a fast paced gym environment, and of course the dreaded thought, "I am going to look stupid!"
These thoughts, fears and concerns are the very reasons we designed the Women's Beginners Group Program here at Dynamic!
The Women's only training program is designed for beginners, so the playing field is even and everyone is in the same boat. The culture we foster here at Dynamic is not simply a "judgement free zone", it's a culture that promotes strength, growth, and community. Many of our successful women's group members will attribute this culture to having large impact on their success.
This environment is not competitive, it is supportive! Everyone is encouraged to move at their own pace. Lasting friendships are made in this community oriented atmosphere.
Women often will refer to the support they received from their fellow gym goers and credit these other woman's as key reasons for their success.
Everyone comes in with different goals, which our coaches love to explore with individual woman so they can promote and keep these goals at the forefront of their training. It is also very inspiring to other woman when they can share in each other's victory, this binds our DSC community even tighter!
The old saying "it takes a village" holds very true to our DSC's Woman's Beginners Group. It is this village of women that push each other to keep going. By celebrating each other's minor and major feats, whether it be lifting that heavier kettlebell for farmer carries, or doing their first push up from the ground, we become stronger together!
#2 "I've never done anything like this before, what if I can't keep up?"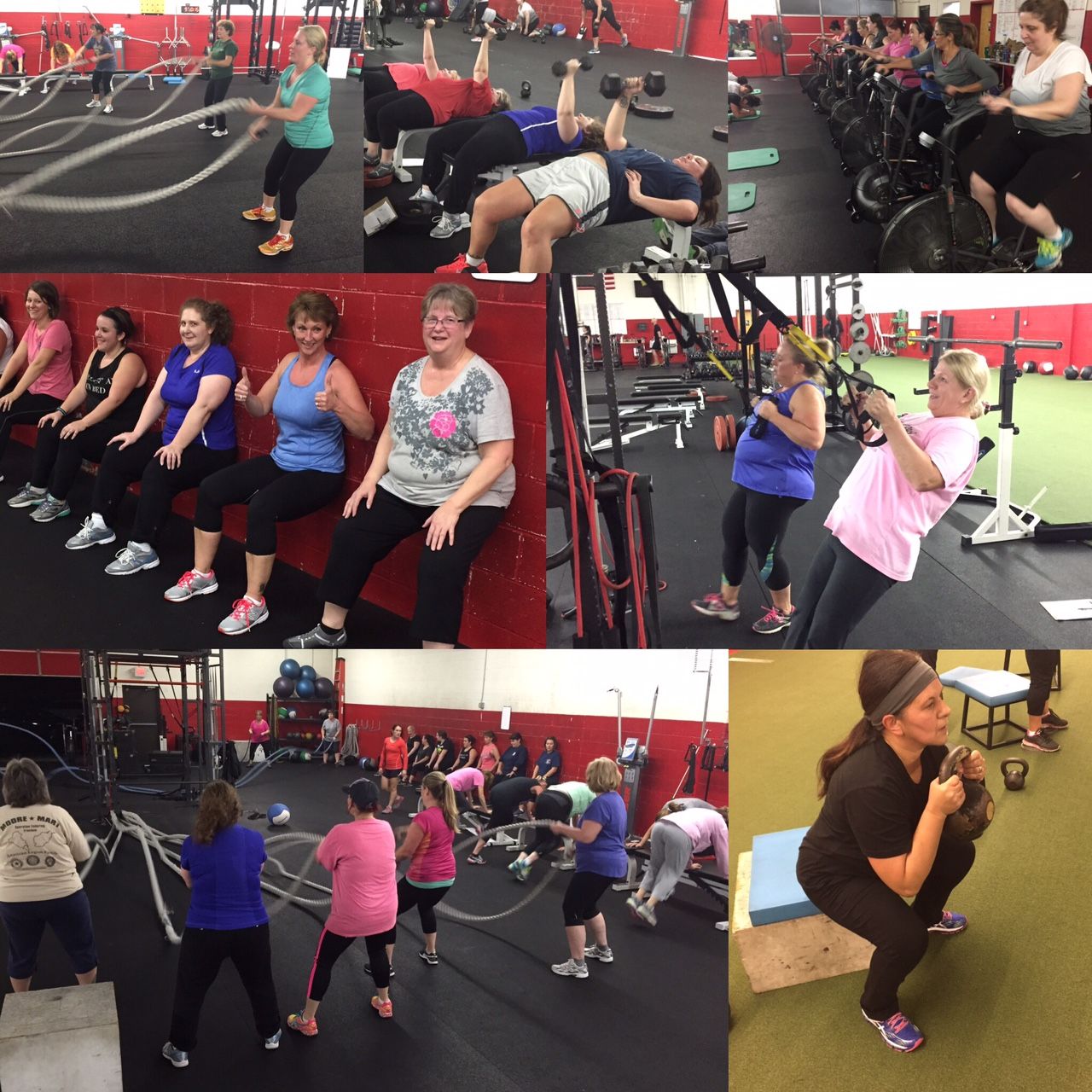 One of the other key components to our member's success that was not mentioned above is the keen and expert guidance from our amazing coaches!
The reason why our culture of strength, growth, and community thrives the way it does is because of the incredibly dedicated and diligent coaches we have on staff here at Dynamic.
Our coaches explore your overall fitness goals, past fitness experiences, as well as prior injuries, to help guide them to best serve you. We specifically design the training program for individuals who have never done this style of exercise or any exercise for that matter.
There is no reason to fear if you have " never done anything like this before", we are here to guide and serve you, at your pace!
I would be doing a big injustice to our awesome coaching staff if I failed to mention that in addition to their individualized attention, motivation and guidance, they make training here at Dynamic challenging and FUN!
They always bring the energy to every class that motivate and support our Women's Group Members, encouraging them to step out of there comfort zone and challenge themselves in every class!
#3 "I've had this old or reoccurring injury, I am scared to work out!"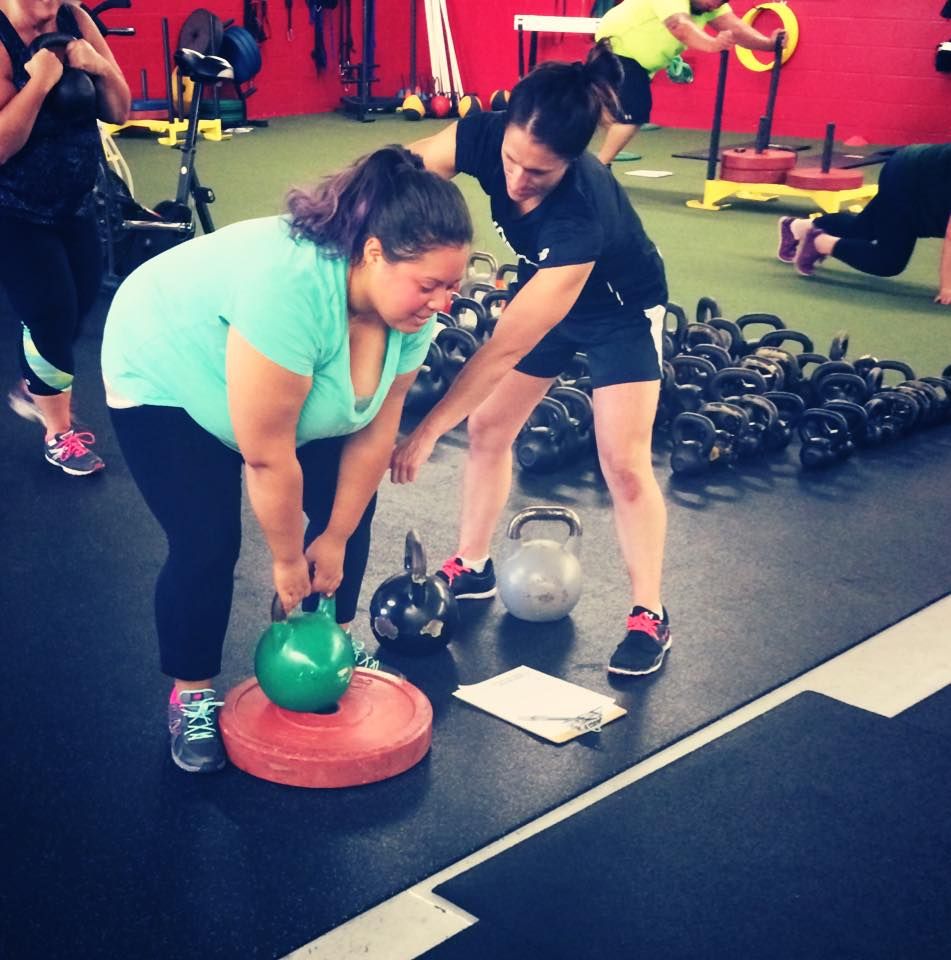 We at Dynamic hear this fear a lot! And we appreciate that old injuries, past surgeries, can create a very real anxiety for our members.
The coaches at Dynamic take this very seriously, as mentioned above, we pride ourselves in our ability to connect with our clients, guide and modify the work out to best fit their physical needs.
Our Women's Beginners Group Program is designed, as it says in the title, for beginners! This is a joint friendly/low impact program, which works to build mobility and strength around our joints.
We have many clients with past surgical histories of total joint replacements then credited much of their improved mobility and decrease pain to our strength programs!
Whatever your past/current injuries may be, our coaches will take the time, explore our options and customize our program so that it works for you!
Don't be scared, let's get stronger together!
Let it be known you are not alone in your fears and apprehensive in starting a new training program.
It may have been scary at first, but it had been one of the best decisions they have made for themselves!
Look no further than a few of our Women's Group success stories - Deb, Cheryl, Kathleen, Lynda, Jen, Laura and Rachael!
Do not let these common fears I stated above, stop you!
It is time to step out of your comfort zone and join our DSC family in December.
For more information, click on the green button below!